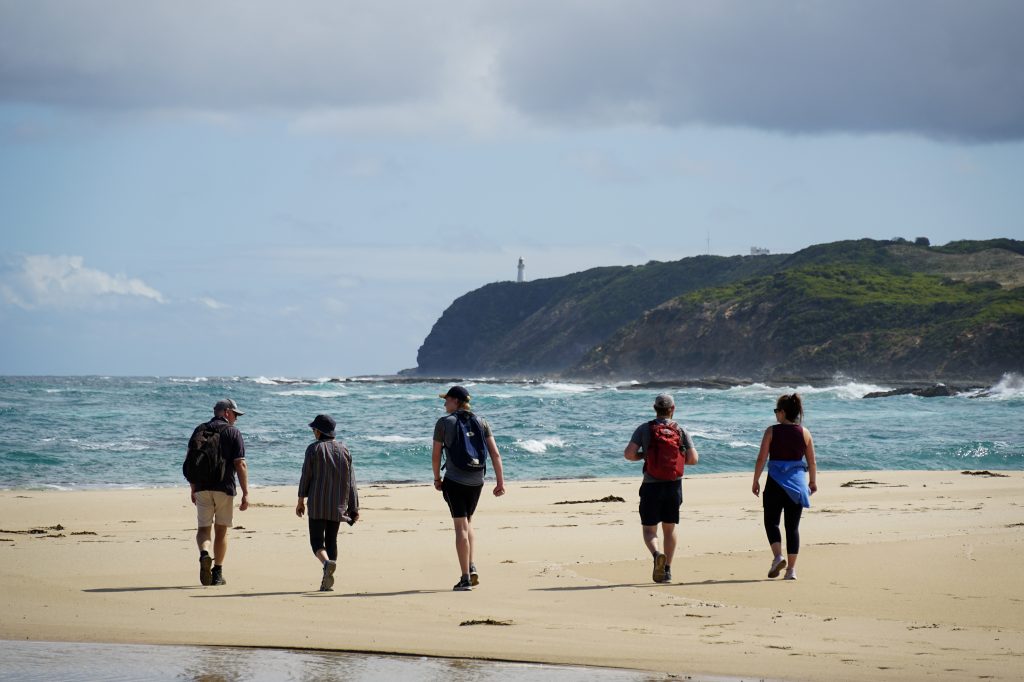 Great Ocean Walk Tours
Small group all inclusive tours from Melbourne
Tour Overview –
Good Times Tours is a small owner/operated independent tour business run by Jono Ingram and based in Melbourne. We love providing all inclusive tours for small groups looking to experience the best of Victoria's Great Ocean Walk.
The proposed itinerary below is our favourite for those guests looking to enjoy the best sections of the Great Ocean Walk over 2 days. The hike begins at Blanket Bay and finishes 19.5kms later at the stunning Aire River West campground. On day 2 guests will hike 12.5km's to Johanna Beach. Whilst this 2 day hike only takes in 32km's of the total 100km trail, these sections are the absolute best for a combination of beach walking, coastal views, maritime history and eucalyptus forests.
For those groups looking to enjoy 3 or 4 days along the Great Ocean Walk please give us a call to discuss as there is certain sections you may enjoy more than others. Also if you would prefer accommodation over camping, this can easily be arranged and I've put together a list of accommodation here.
Why Choose Us For The Great Ocean Walk
We are Melbourne based so can provide return transport for public & private groups.
We setup camp and cook for you. You simply walk with your day pack.
We are an affordable option with extensive knowledge of the Great Ocean Walk and surrounds and can tailor an itinerary to suit any group needs.
We can cater for groups looking to spend anywhere between 2-4 days on the Great Ocean Walk.
Tour Dates
Please enquire by calling Jono Ingram on 0410341228 or email bookings@goodtimestours.com.au
Tour Departs
Public tours depart from Russell Street Extension directly behind Federation Square at 8:30am. For private tours pickups can be arranged for anywhere in Metropolitan Melbourne (Airport Included) and Geelong.
Tour Returns
Melbourne @ 7pm evening (drop-off address is the same as pickup)
Minimum Group Size – 2
Maximum Group Size – 11
Camping Equipment –
Tents, Thermarest sleeping mats, Kathmandu down sleeping bags & inflatable pillows along with camp chairs are provided. We camp at Aire River West campground which is one of the most beautiful spots in Victoria and allows fires as well!
Food –
All tours include a BBQ dinner and cereals/fruit for breakfast. Fruit will also be provided along with muesli bars for your daypacks whilst walking. For lunch we will stop at Apollo Bay on the way to Blanket Bay and on the return to Melbourne. The van does have a fridge on board so feel free to bring any extra snacks.
The Vehicle – Good Times Tours has a comfortable 12 seater Toyota Hiace Van with a fridge/freezer on board, plus an ipad with spotify for tunes. There is also a fully equipped first aid kit and a trailer will be used for all luggage.
Price – $240 per person for public tours. Private groups will be provided a separate price based on their desired itinerary.
Enquiries – Call Jono Ingram on 0410 341 228 or email jonoingram@gmail.com
What to bring –
Day pack for walking
Overnight bag with clothes for 2 days
Water bottle (water is provided over both days)
Toiletries & baby wipes (no showers)
Waterproof jacket
Headtorch (if you have one)
Good walking shoes
Hat
Sunscreen
Sunglasses
Sense of adventure
TOUR HIGHLIGHTS
PARKER INLET
CRAYFISH BAY
CAPE OTWAY LIGHTHOUSE
CAMPING AT AIRE RIVER
STATION BEACH
JOHANNA BEACH
GREAT OCEAN WALK ITINERARY
Day 1 – Blanket Bay to Aire River – 19.5km's
– Departing Melbourne at 8:30am on Saturday we arrive at Blanket Bay at midday.
– From Blanket Bay it's a relatively easy walk through dense gum forest that opens up to provide spectacular views of the ocean before descending to the serene Parker Inlet which makes the perfect place for lunch and chances are you'll have the entire inlet to yourself.
– Depending on the tide and how adventurous you are feeling, there's an opportunity to either walk the waters edge following rock shelves around Point Franklin or take the short steep climb out of the inlet. Once up on the cliff line it's a slow descent down to Crayfish Bay where there's a new section of trail that hugs the coastline to Cape Otway Lightstation.
– Upon arrival at Cape Otway Lightstation, guests will have a chance to refill their water bottles and access their bags as the van will be there. We'll rest here for approx. 20 minutes before tackling the last section of the hike.
– The trail from Cape Otway takes you through dense scrub before opening up to awesome cliff top views of the Southern Ocean and eventually you'll find yourself in awe of the stunning Station Beach. Depending on how you are going for time you have the option of walking along the beach or taking the inland route which runs parallel to the beach.
– Not long after Station beach you'll find yourself seeing the raw natural beauty of Glenaire Beach from the Escarpment Lookout. From here it's a 1.5km descent down a sandy trail to the Aire River campsite. If you choose the camping option, your tent and camp chair will be waiting for you along with a camp fire and a cold drink. If you choose the accommodation option the van will be waiting for your arrival.
Day 2 – Aire River to Johanna Beach – 12.5km's
– You'll depart Aire River campground at approx. 8:30am and walk slowly uphill, taking time to stop and enjoy the views over Aire River. The trail then follows the cliff tops with numerous vantage points to take in the spectacular views over the southern ocean.
– At 10:30am we'll arrive at our halfway point for the day which is Castle Cove. The trail runs parallel to the Great Ocean Road here and is a great place to take a short rest and have a quick bite to eat.
– From Castle Cove we depart on the final 7km's of the walk with the trail winding it's way along the coast which provides an amazing view looking back at Castle Cove & Aire River before heading inland through more dense forest.
– After a short while, the trail opens up to provide views of Johanna Beach your final destination. From here, the trail slowly descends down to the beach.
– The last 2km of the hike is along Johanna Beach with an arrival time of 1pm at the Johanna Beach car park. From here you'll be picked up and we'll head to Apollo Bay for lunch before driving back to Melbourne.
WHAT YOU'LL EXPERIENCE
Please note the below photos were all taken in order from Blanket Bay to Johanna beach.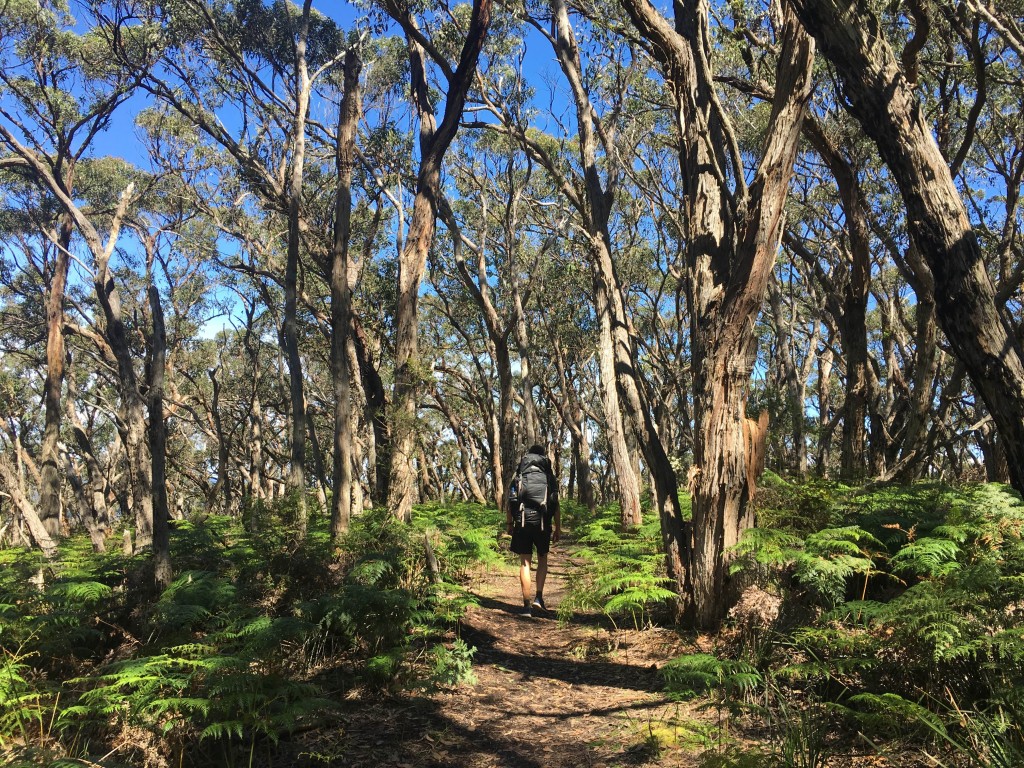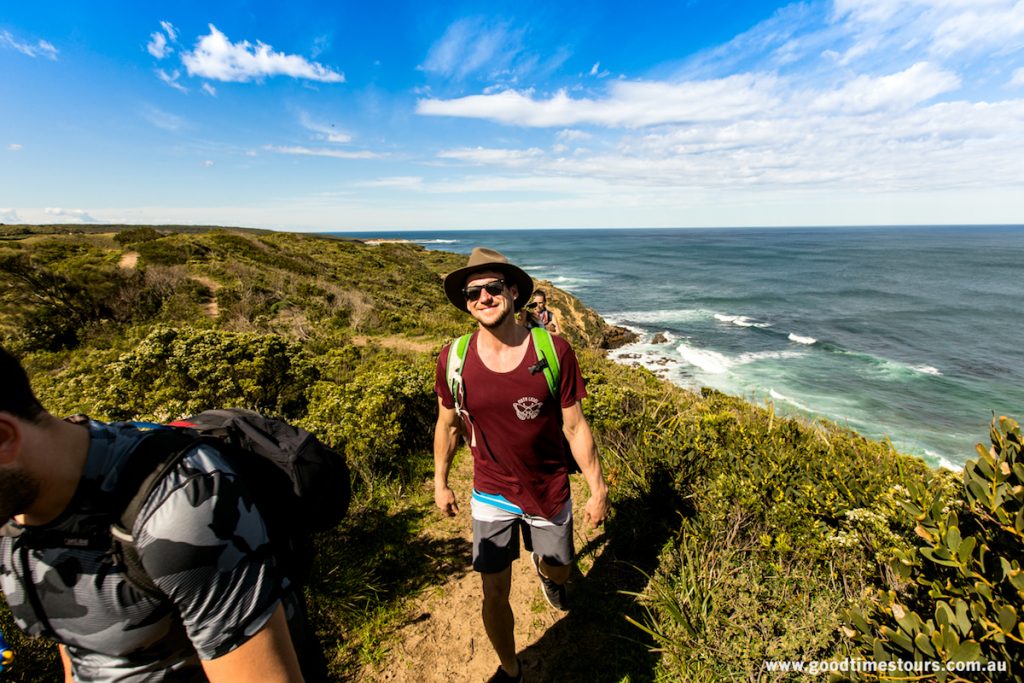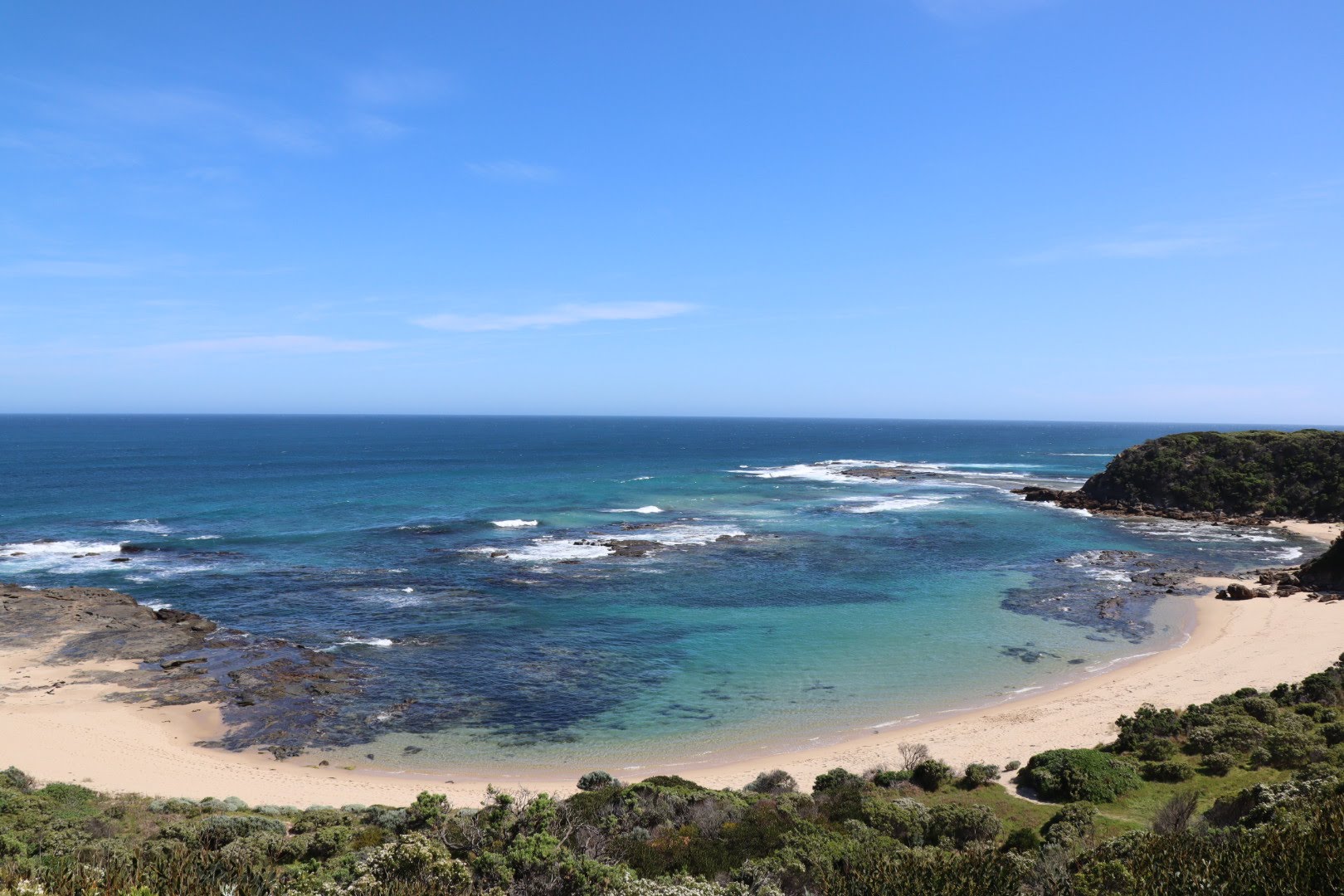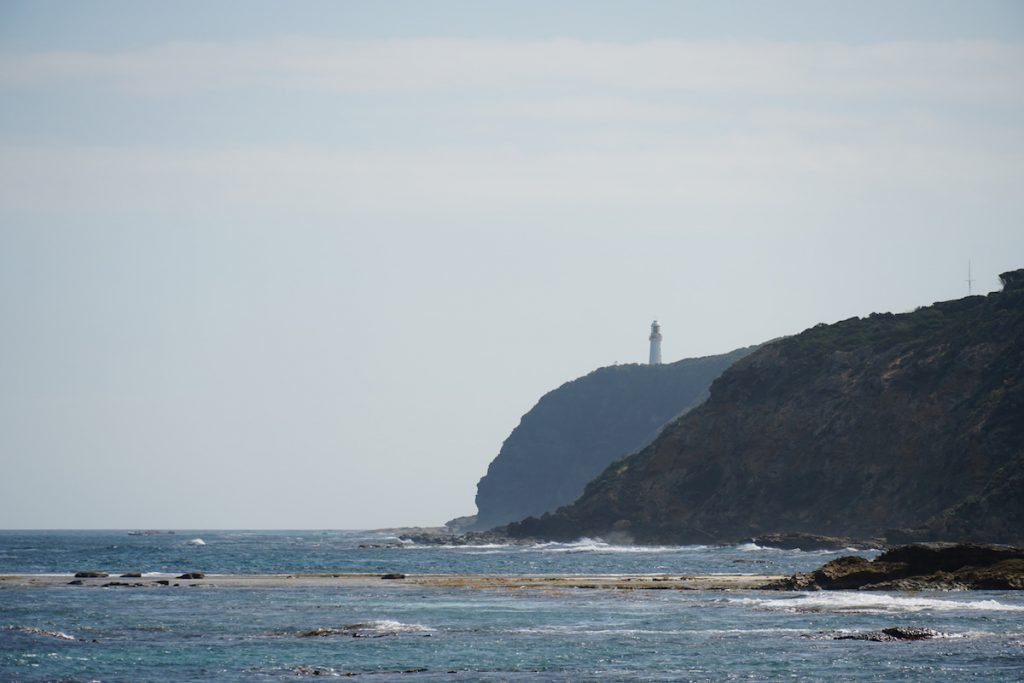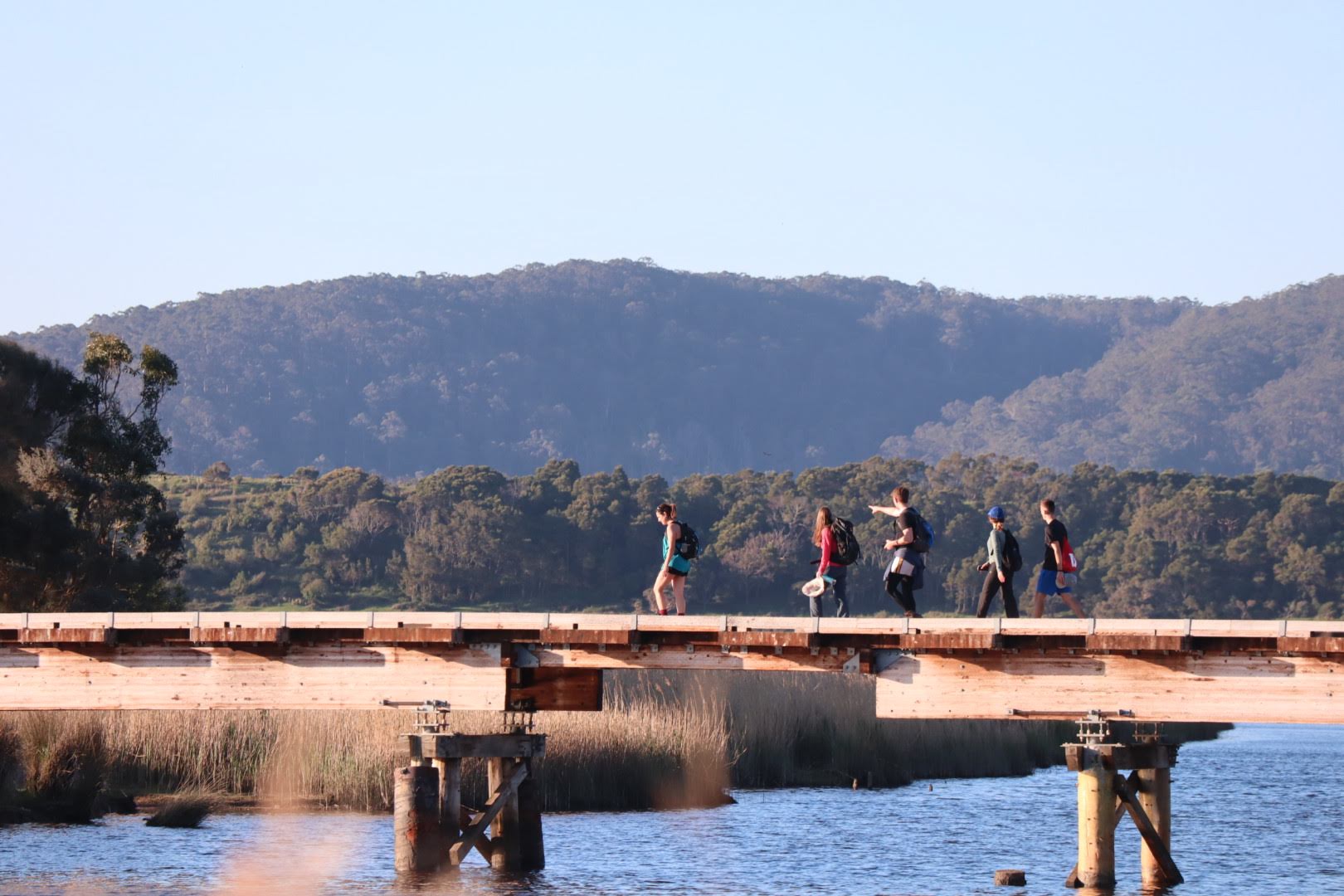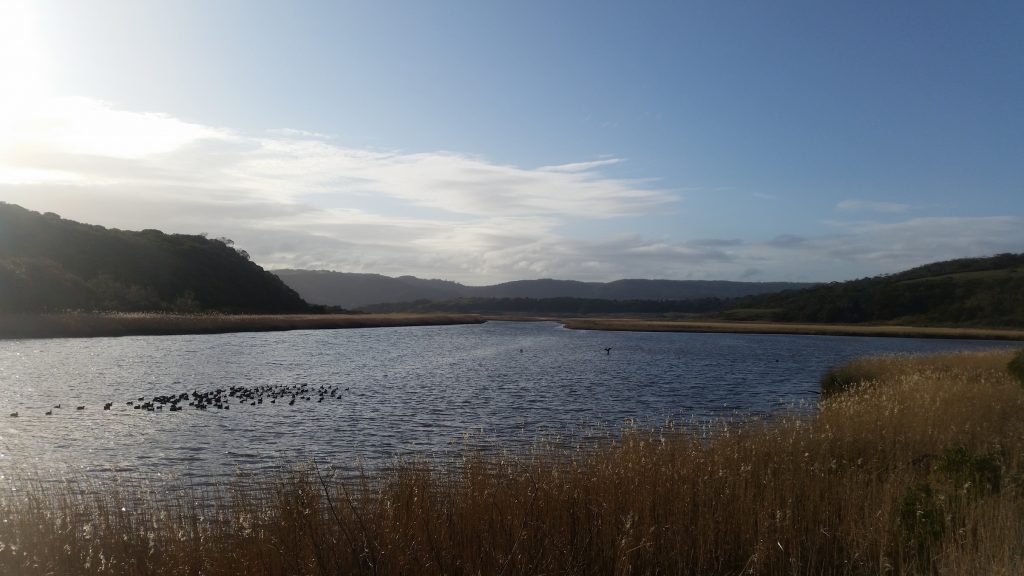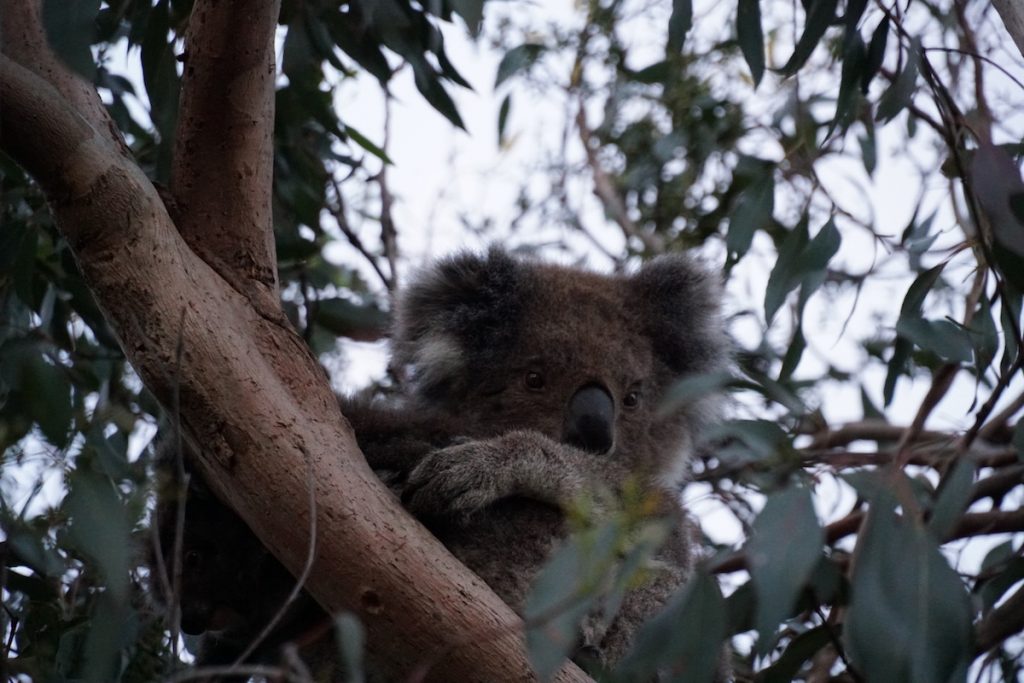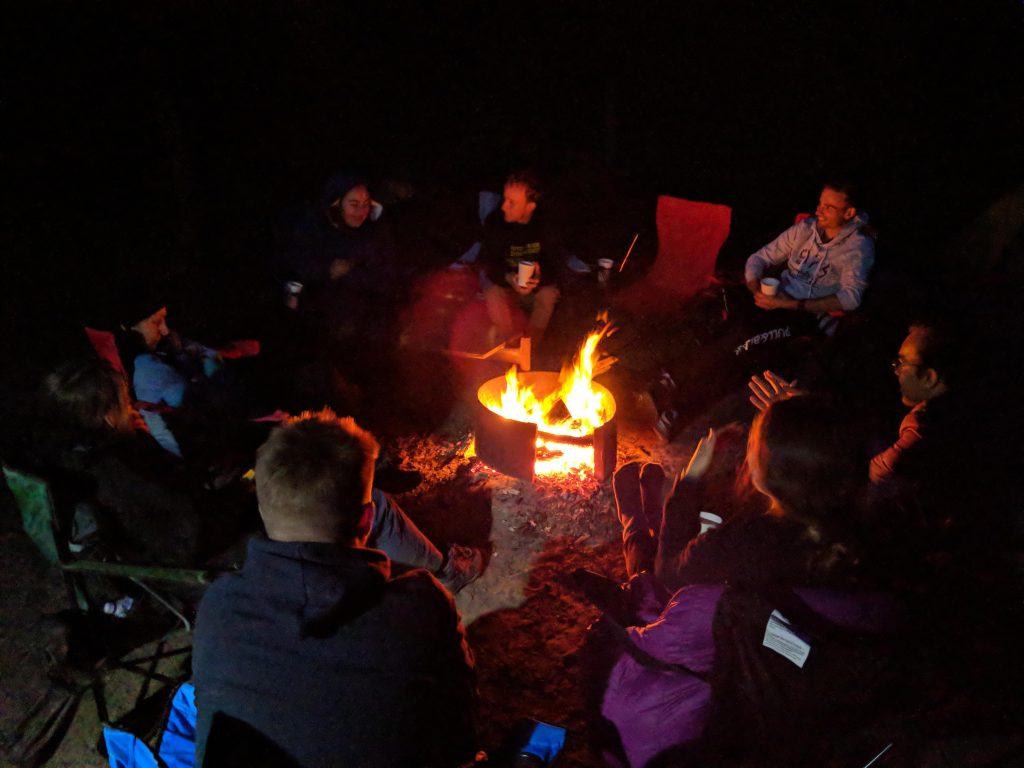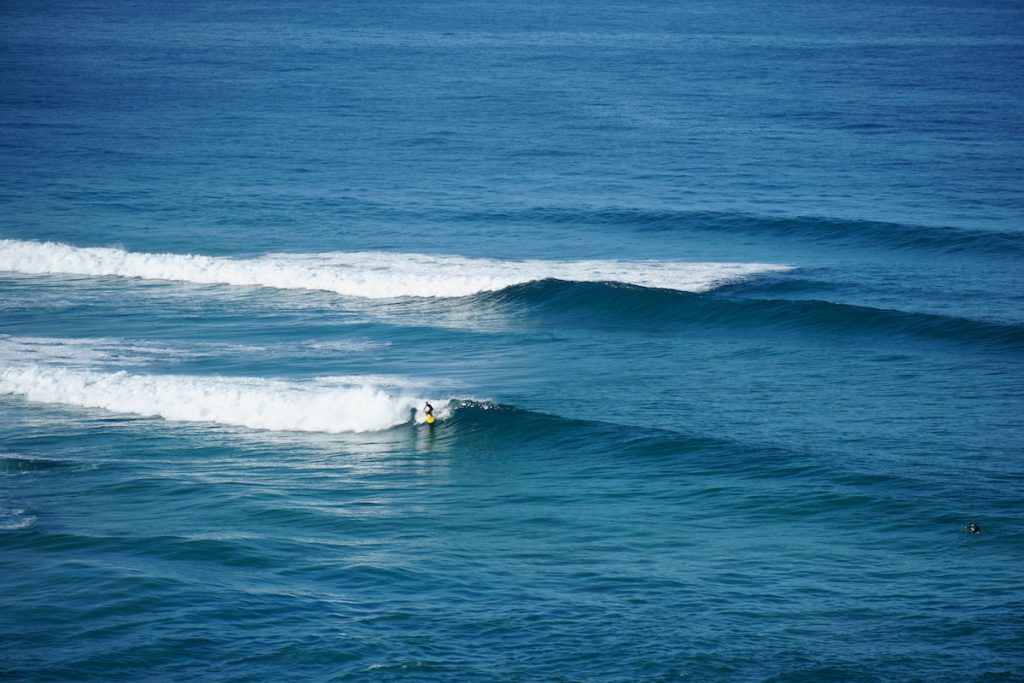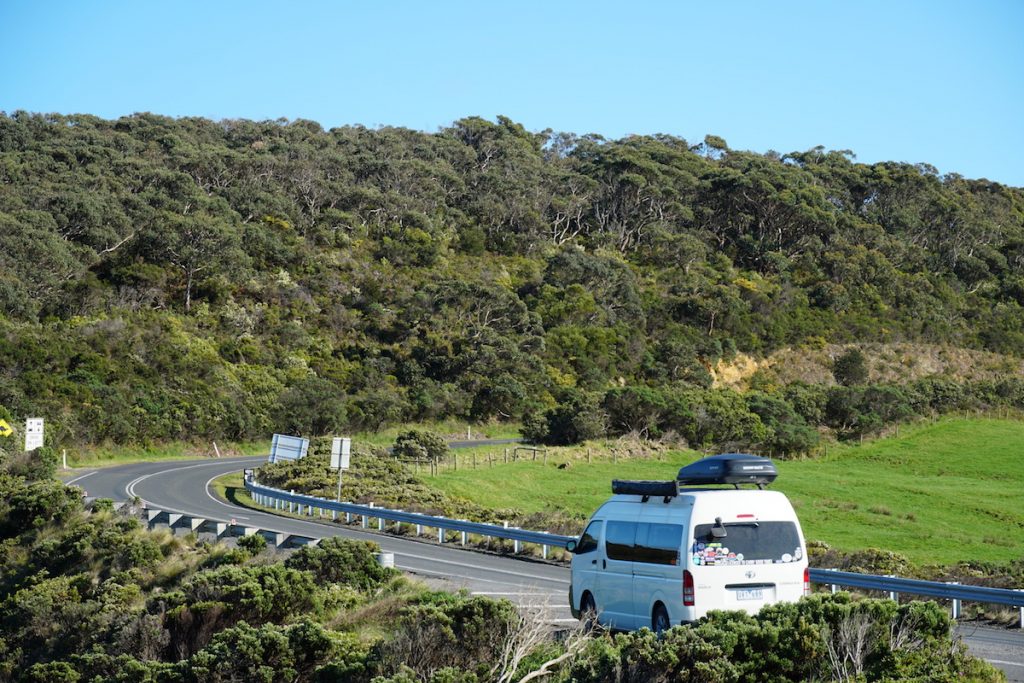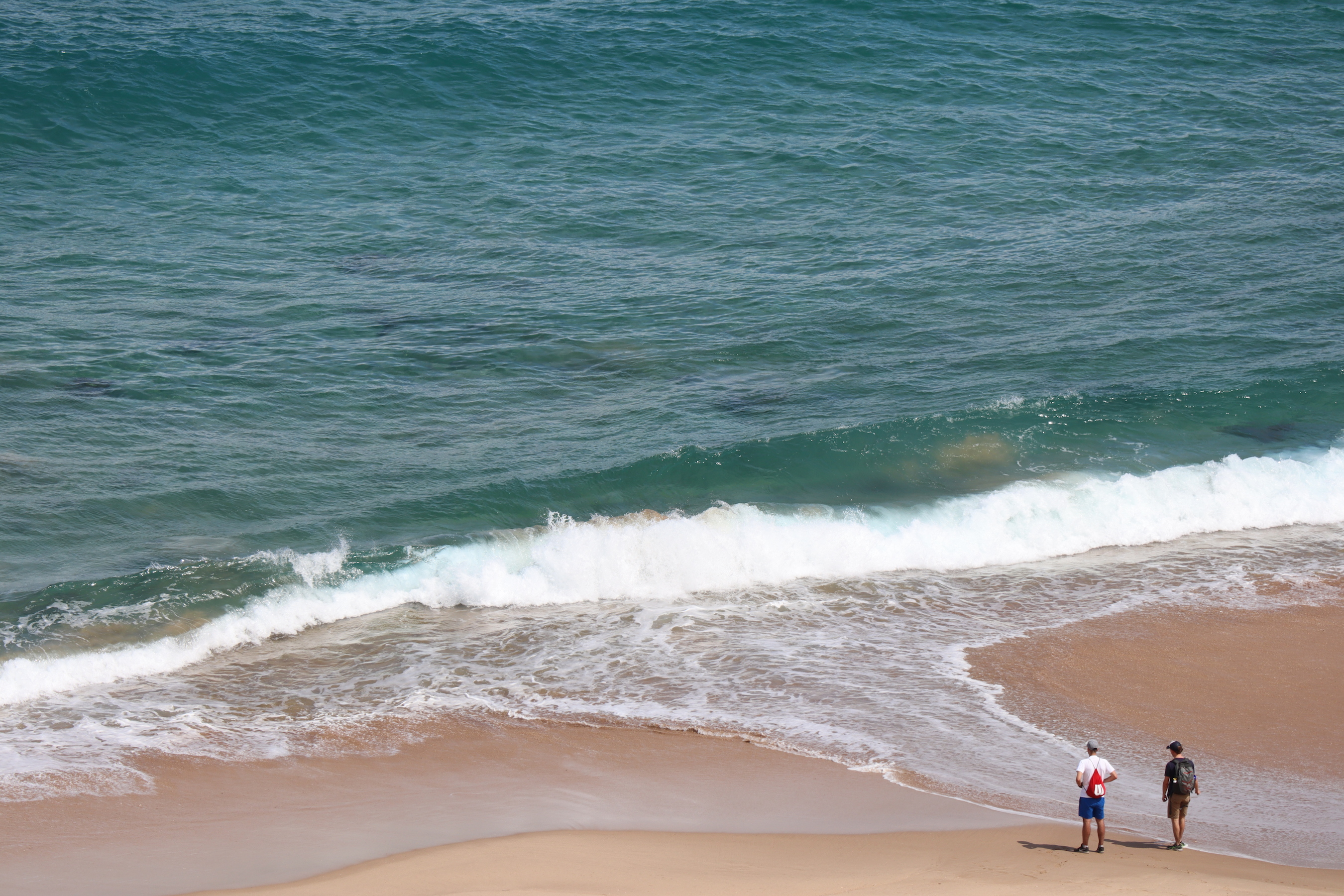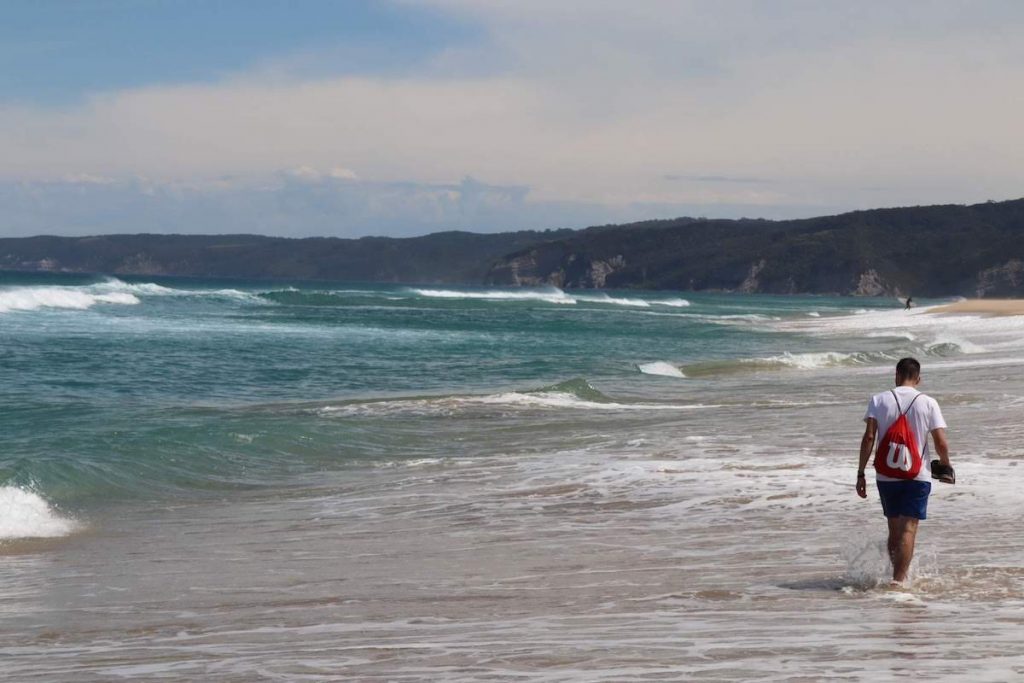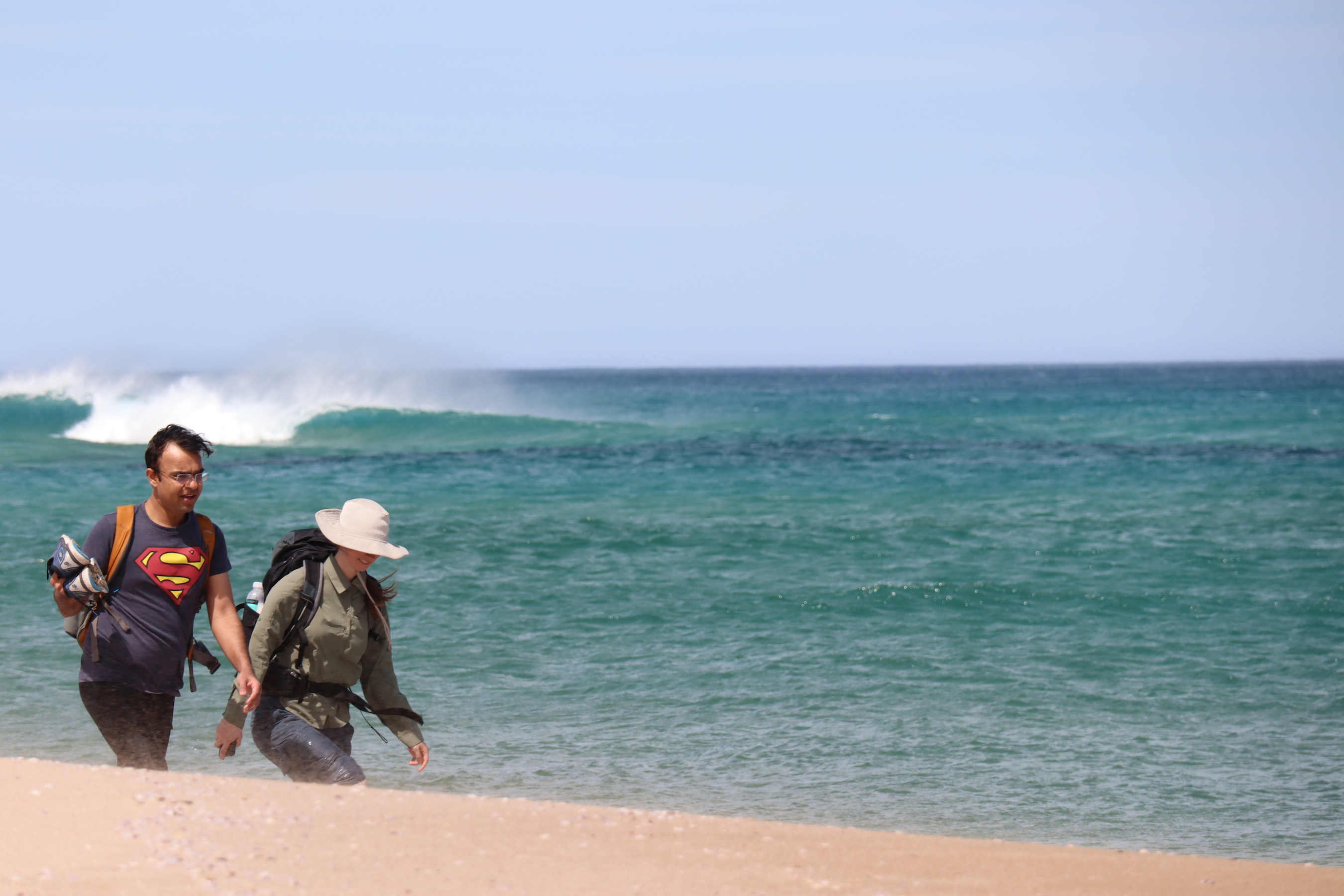 Our Reviews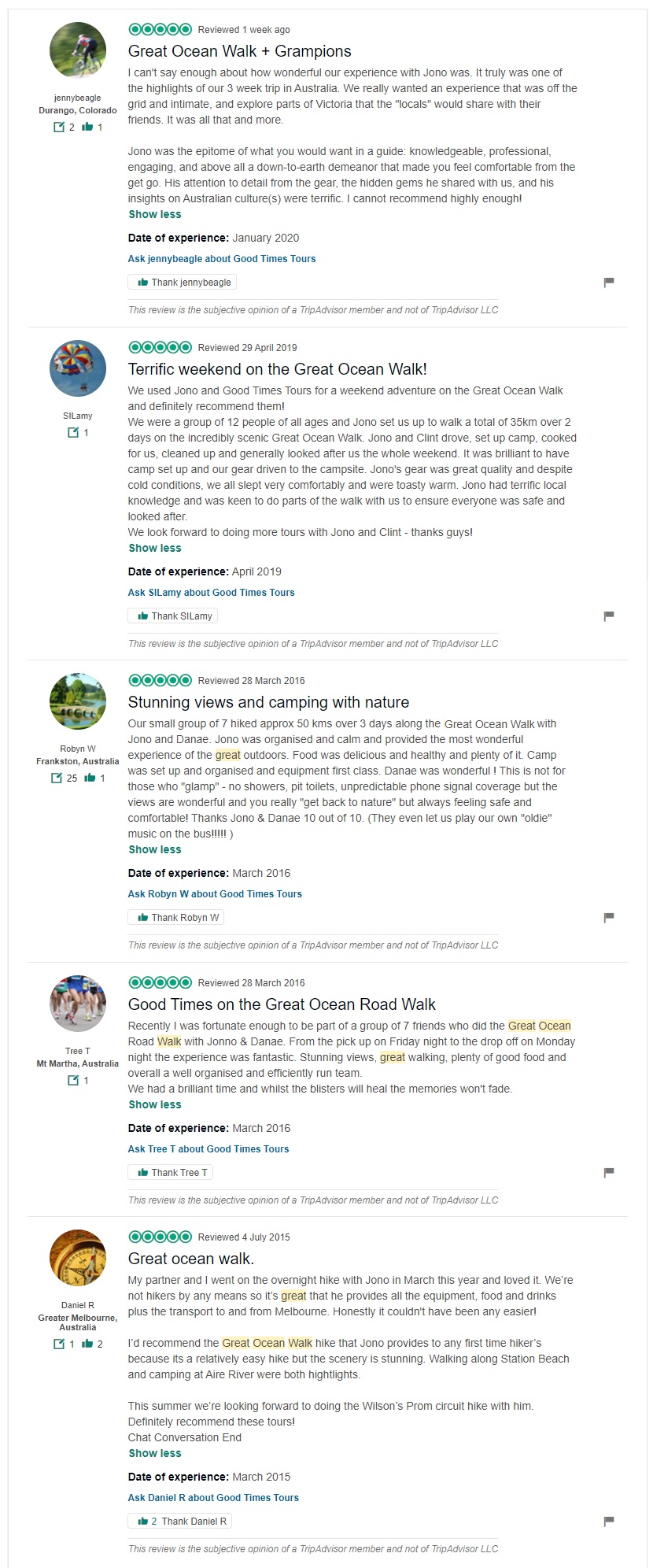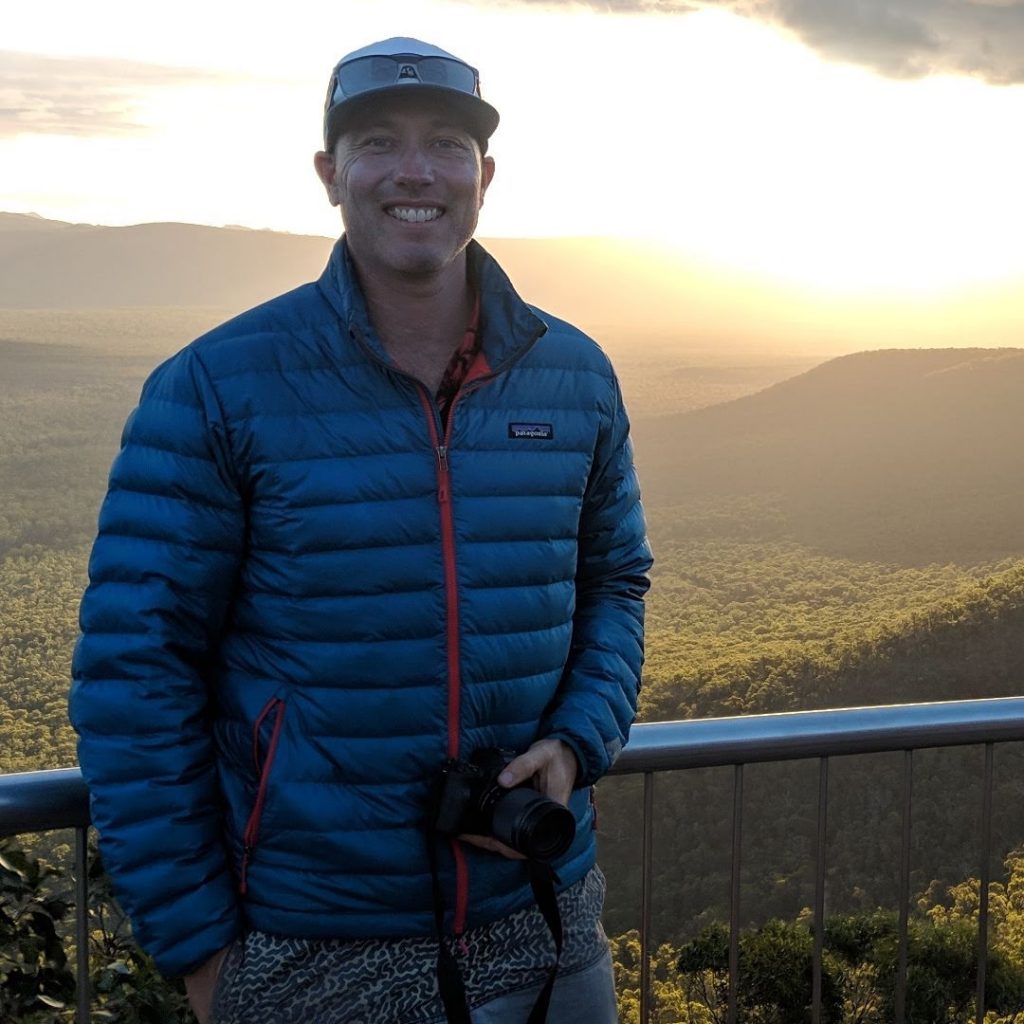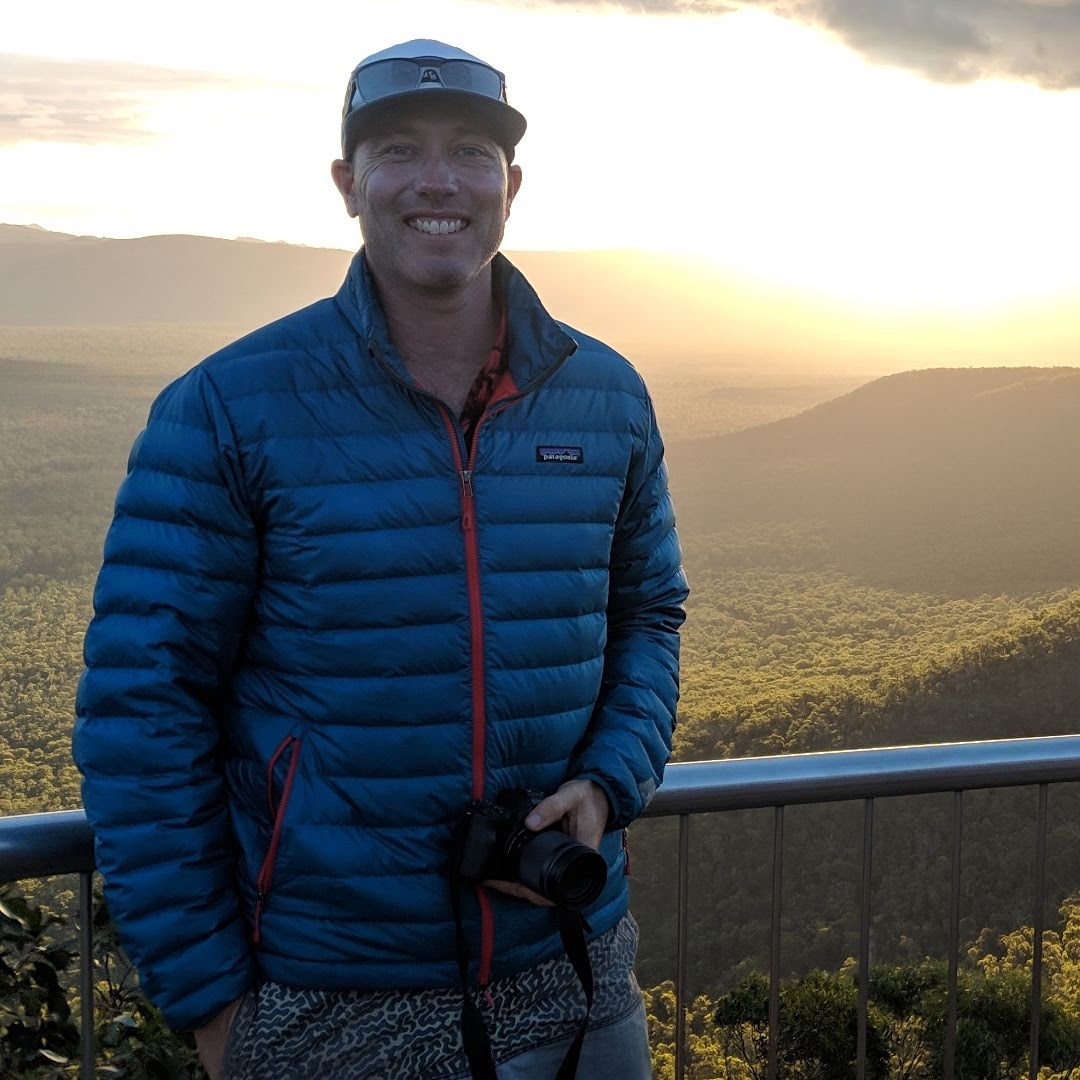 Get in touch
We'd love to hear from you, so please contact us on any of the platforms below.
bookings@goodtimestours.com.au
facebook.com/goodtimestoursvictoria
Jono Ingram – 0410 341 228 or @jonoingram
More Adventures