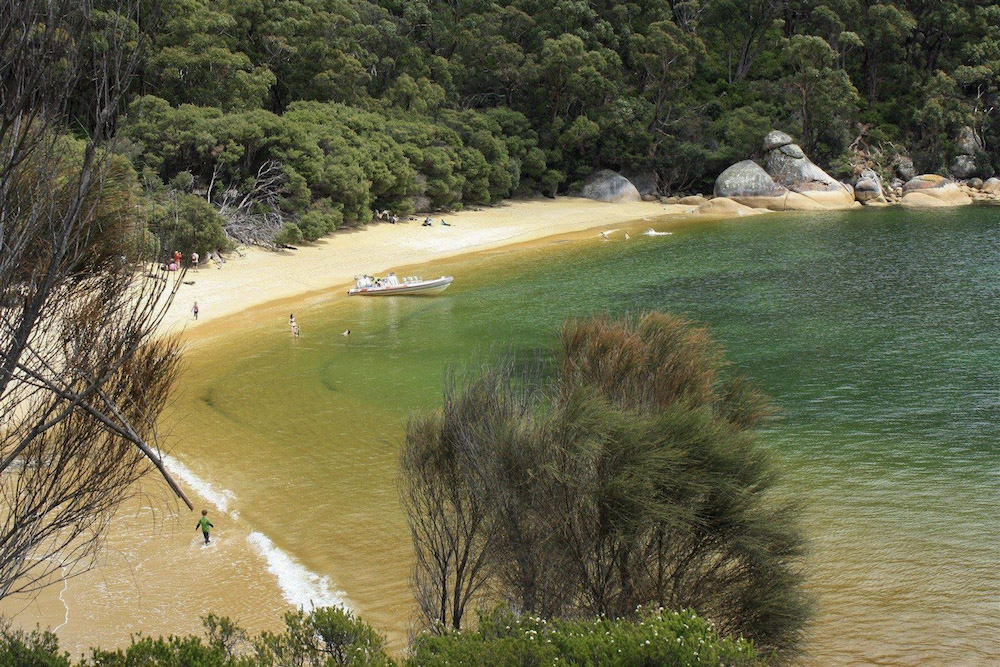 Wilson's Promontory Boat Tours with Kraken Tours
Join us for a fabulous trip down along the eastern coast of Wilson's Promontory to beautiful Refuge Cove – a hidden gem of South Gippsland. We don't have set bookings or tours – our trips are very personal and we only cater for small groups with a maximum of 6. Our minimum booking is 4 but we do run a special private tour for 2 people. We arrange our bookings around your schedule not ours. We work with the tides and the winds, but apart from that, you tell us what you would like to see and when you would like to see it and we will do our best to work it in to your trip to this beautiful part of the country.
The Kraken is a 7.8 metre RIB with saddle seats for your comfort. The boat is open which gives uninhibited views of the magnificent coastline. There are times when the dolphins like to get up close and personal and check us out – others when the cheeky seals come up for a play and a wave. The sea eagles soar overhead and the occasional little penguin drifts by on the crest of a wave on his way home.
The trip to Refuge Cove takes an hour and a half from either Port Franklin or Port Welshpool. At the Cove it's over the side of the boat to have a wander, a swim, or bring a picnic to enjoy on this gorgeous beach. We allow you an hour of private time at Refuge Cove. If you would like to do the walk from one side of the cove to the other (about a 20 minute walk), we are happy to drop you off at the southern bay and pick you up on the north side at the end of your hour. On the trip back we circle Rabbit Island, the home of the sea eagles and also a breeding ground for Cape Barren Geese in season. Rabbit Island has some fascinating coastal caves and we cruise in for a close look at these. Rabbit Island is also home to a penguin colony.
Our trips are personal and intimate – our skipper interacts with each passenger and is open to any suggestions along the trip to make it as enjoyable as possible. He is happy to stop along the way for photo opportunities, and always make sure you are on the lookout for wildlife and point them out to your skipper so he can see that you enjoy a good, safe, close look at the wonderful variety of birdlife and other wildlife along the trip. If you see something of particular interest to you, don't hesitate to ask him for a closer look. We want you to get the absolute most out of your experience and come home satisfied that you have seen the best of Wilson's Promontory.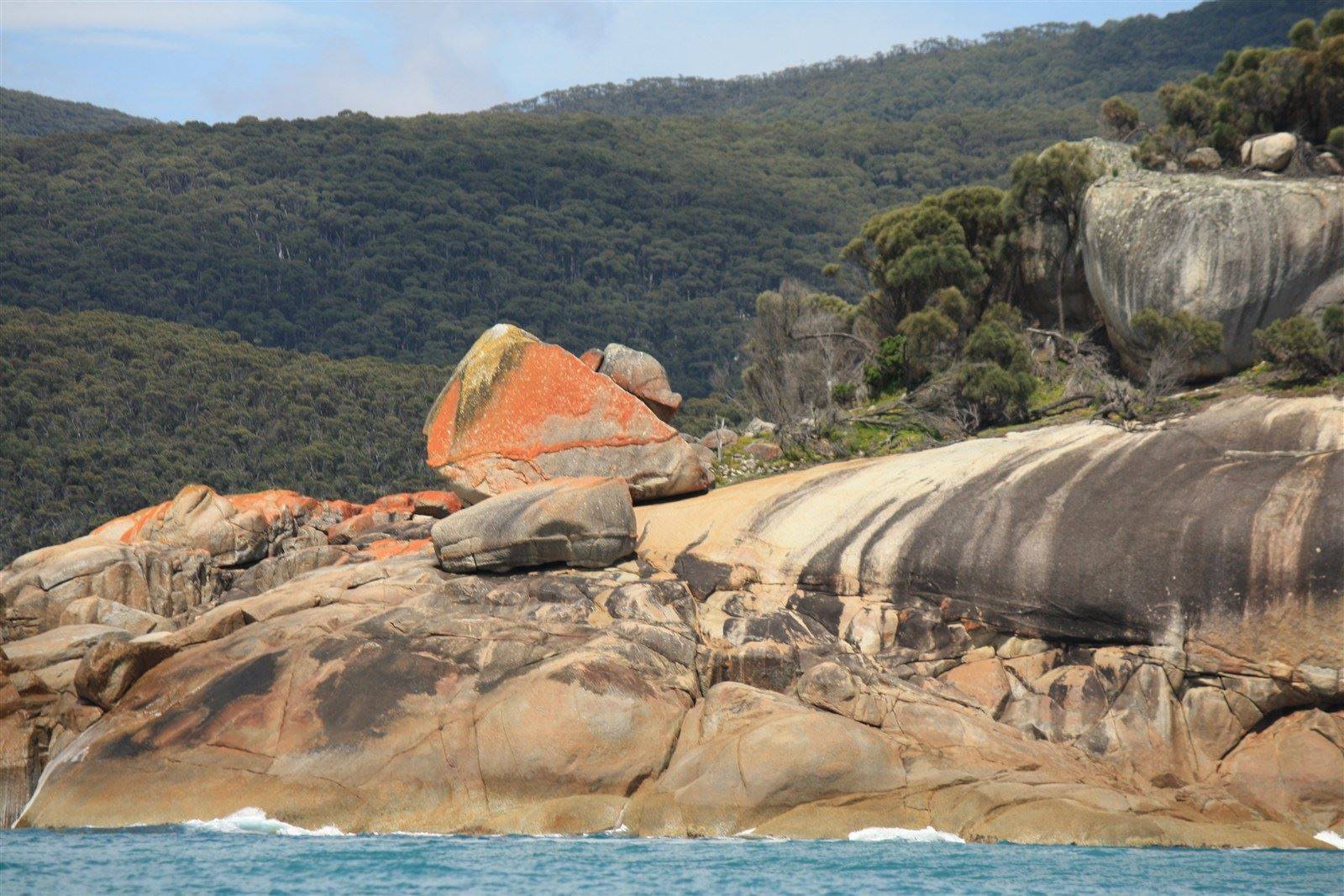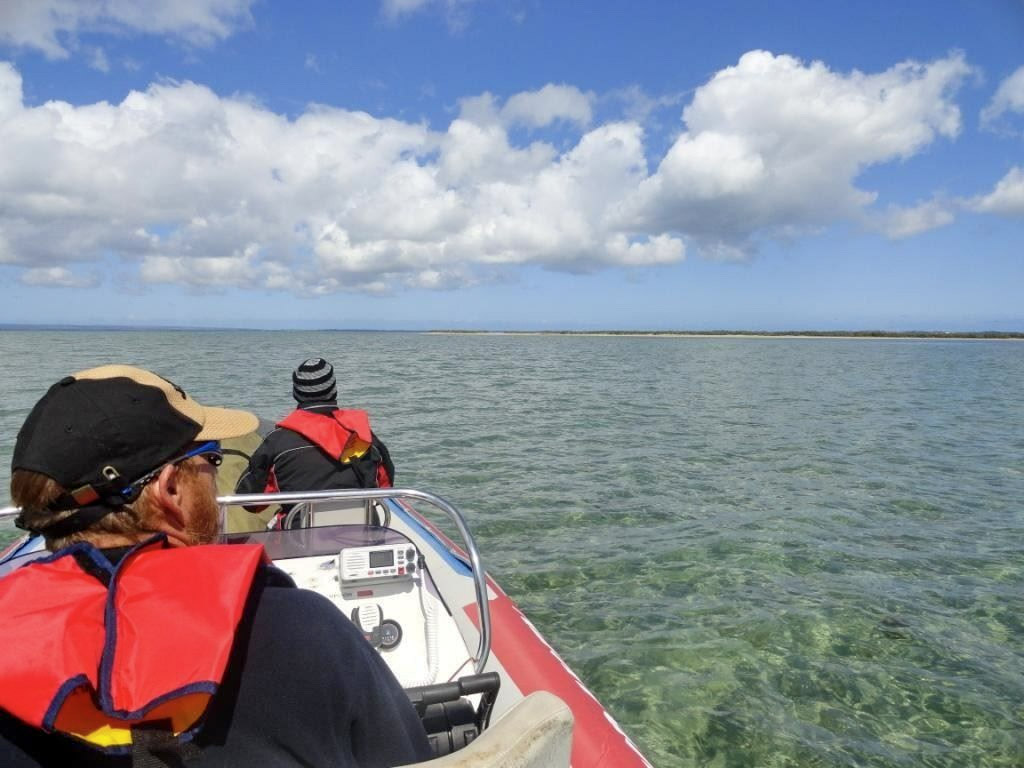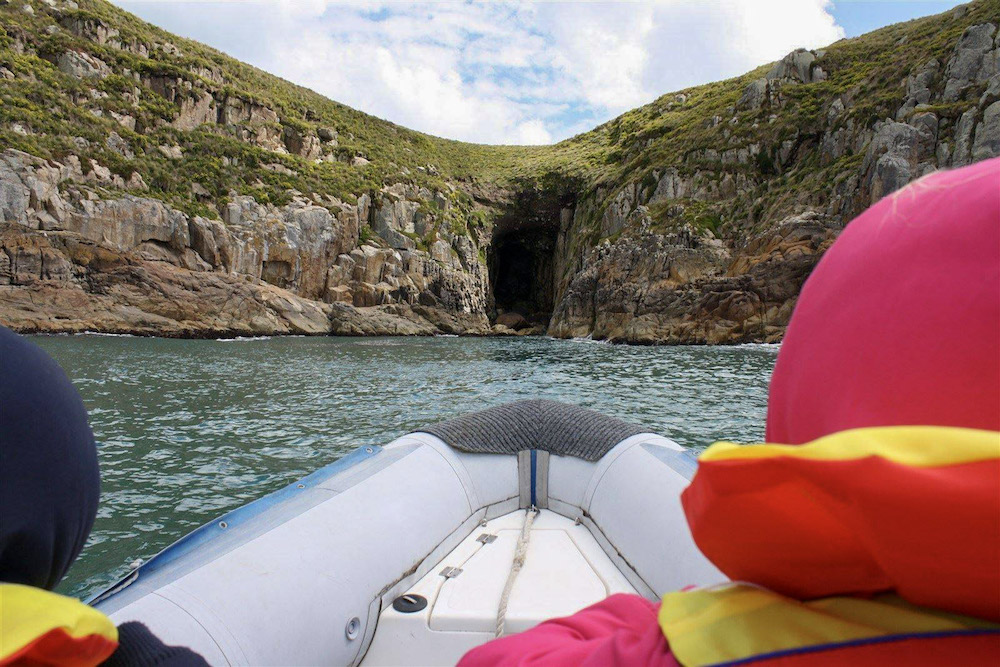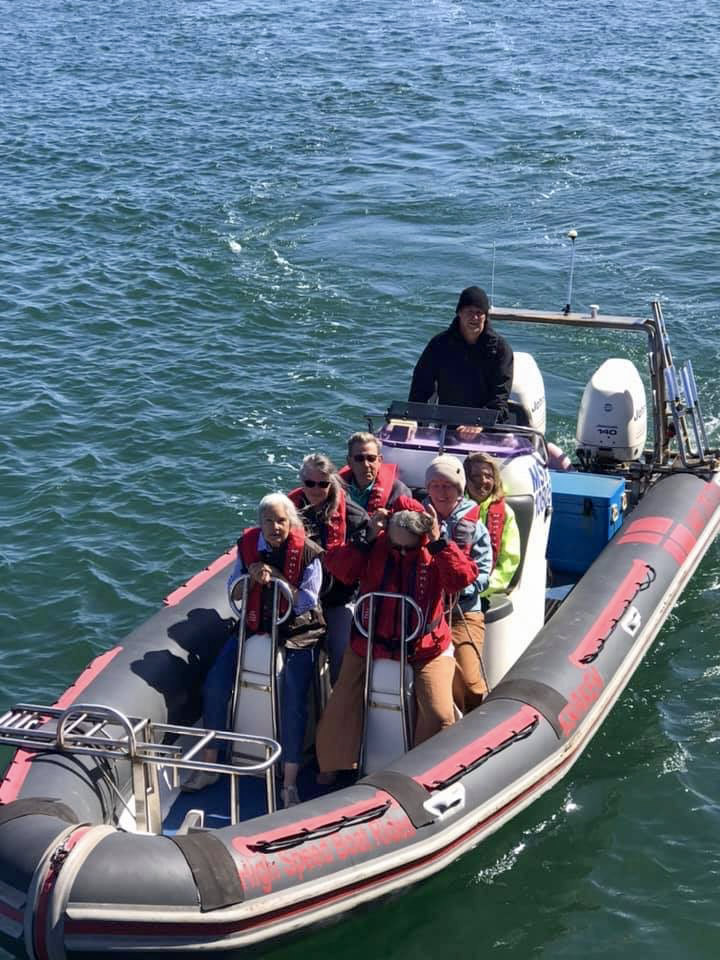 Below are the rates for our most popular rides, but we are happy to discuss group bookings as well. We only cater up to 6 people. If you have a large group, why not have a BBQ in the great park at Port Welshpool and do some short stints out to the entrance a few at a time, anything is possible!
Prom Coast Discovery Tour (4 hours) – minimum 4 passengers
Adults: $140
Children: $100 (up to age 12)
Family: $500 (2 adults and up to 3 children)
Private: $500 (2 adults) – private trips for a more personalised itinerary, you may want to spend more time at the cove or detour around Snake Island or into Corner Inlet and cruise along the beaches of the northern Prom. We're flexible and want you to get the most out of your day.
Sightseeing Tours (1 – 1.5 hours)
Leaving from Port Welshpool. Head across either to the shore of the Prom Coast and see this amazing coastline up close. (1 hr) Alternatively, skip out to Rabbit Island and see its interesting coastal caves, resident sea eagles and Cape Barren Geese. These are great options if you only have an hour or so to spare on your trip.
Adults: $100
Children: $75 (up to age 12)
Read about more Wilson's Promontory Attractions here