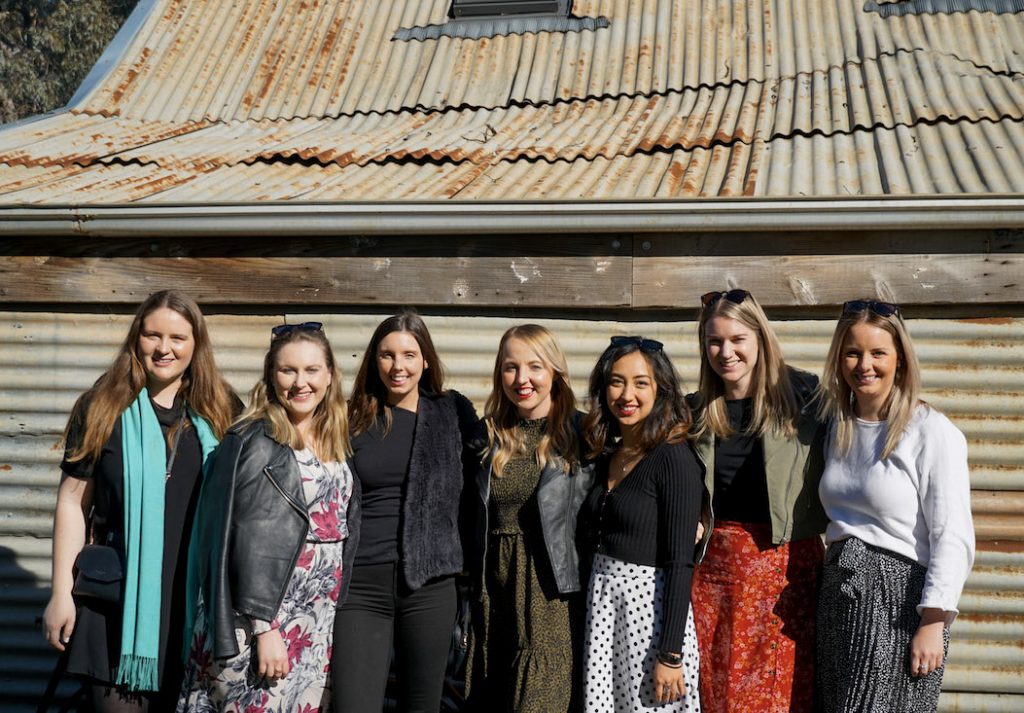 Heathcote Private Winery Tour
Good Times Tours offers 1 & 2 day private wine tours of the Heathcote Wine Region. Famous for it's ancient Cambrian soils which help to produce world class Shiraz, Heathcote makes the perfect day trip or weekend away for those guests looking to explore beyond the Yarra Valley and Peninsula. With over 50 cellar doors and an easy 85 minute drive north of Melbourne there's plenty to explore and whilst I provide a sample itinerary below, I'm more than happy to tailor a wine tour to suit all needs.
Tour Duration – 1 Day (for 2 day tours please get in touch for a quote)
Tour Cost – $550 total (tastings and lunch cost not included) So if your group size is 11, then transport for the day works out to be $50pp.
Pickup – Metropolitan Melbourne and Heathcote region at approx. 9am depending on location.
Dropoff – Approx. 6-8pm in Melbourne or Heathcote region.
Max. Guests – 11
Tour Runs – Weekends, Public Holidays and during the week on demand.
Enquiries – Call Jono 0410 341 228 or email bookings@goodtimestours.com.au
Sample Itinerary 1
For groups coming from Melbourne
9:00am – Depart Melbourne or surrounds
10:30am –Tasting at Condie Estate
12:00am – Lunch at Heathcote Inn or Palling Bros Brewery (also in Heathcote township) or more affordable option is pizzas at Shiraz Republic
1:30pm – Tasting at Heathcote II
3:00pm– Tasting at Tellurian Estate
4:00pm – Tasting at Vinea Marson
5:00pm – Depart for Melbourne
Quick note for Beer lovers – Palling Bros Brewery is now open in Heathcote and there is also the Toobaroc Hotel Brewery which is on the way to and from Heathcote. An amazing 1850's bluestone built pub with great food and craft beers
Heathcote Cellar Door Map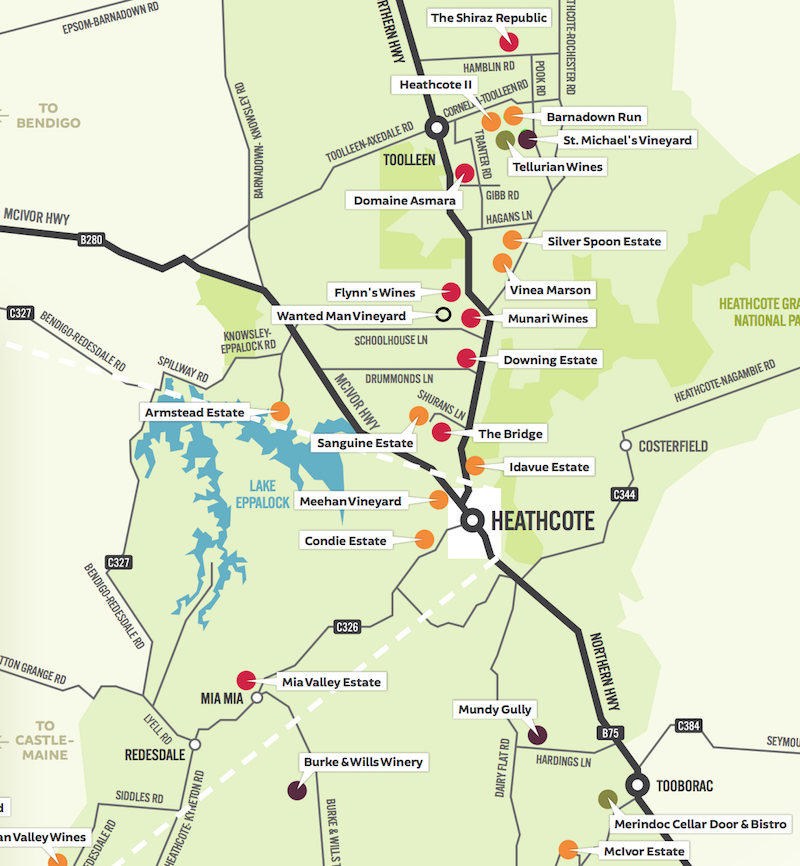 Heathcote Lunch Options
Shiraz Republic offer a $10 Pizza Menu, available every day from 10am – 6pm.
ENQUIRE NOW
What You'll Experience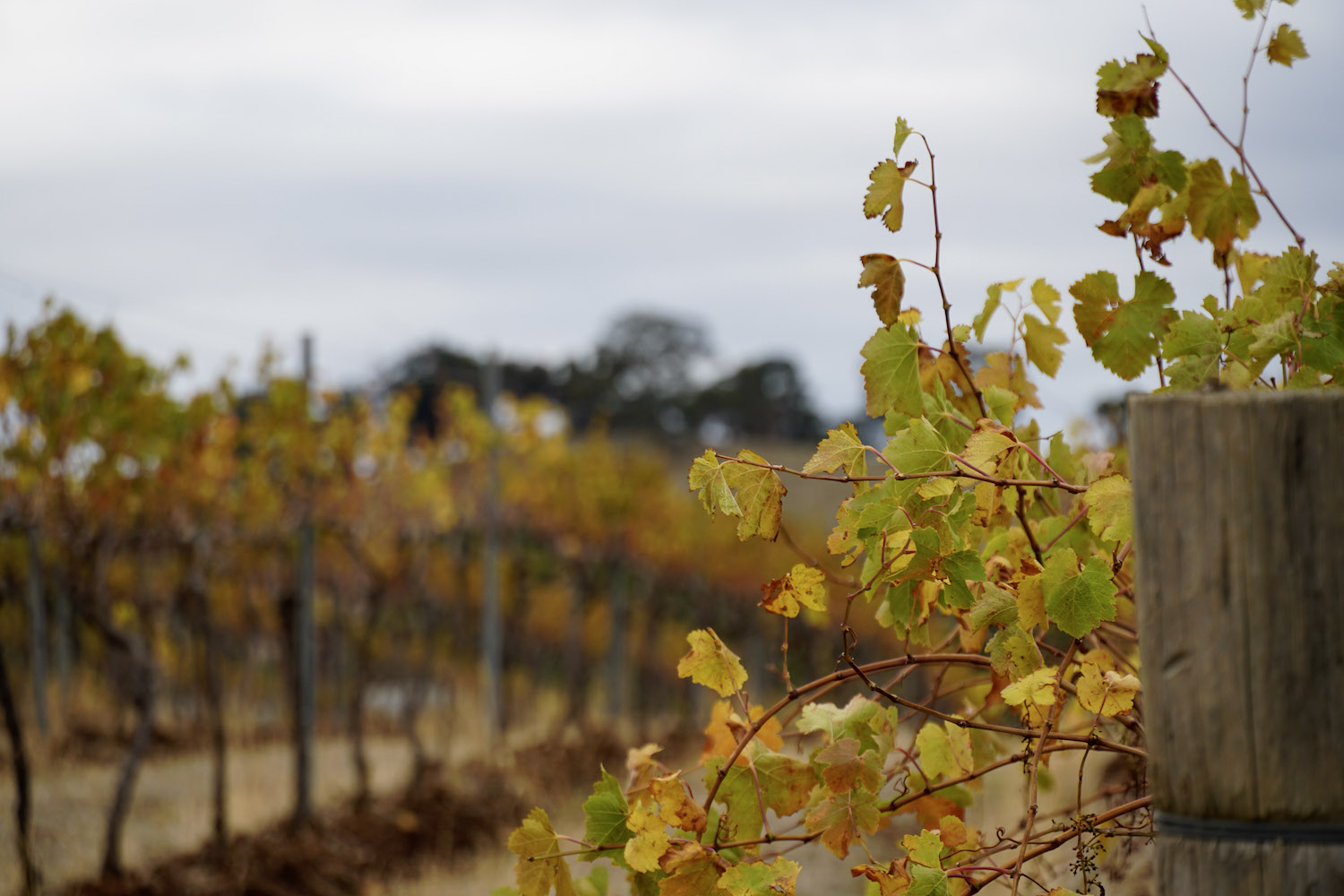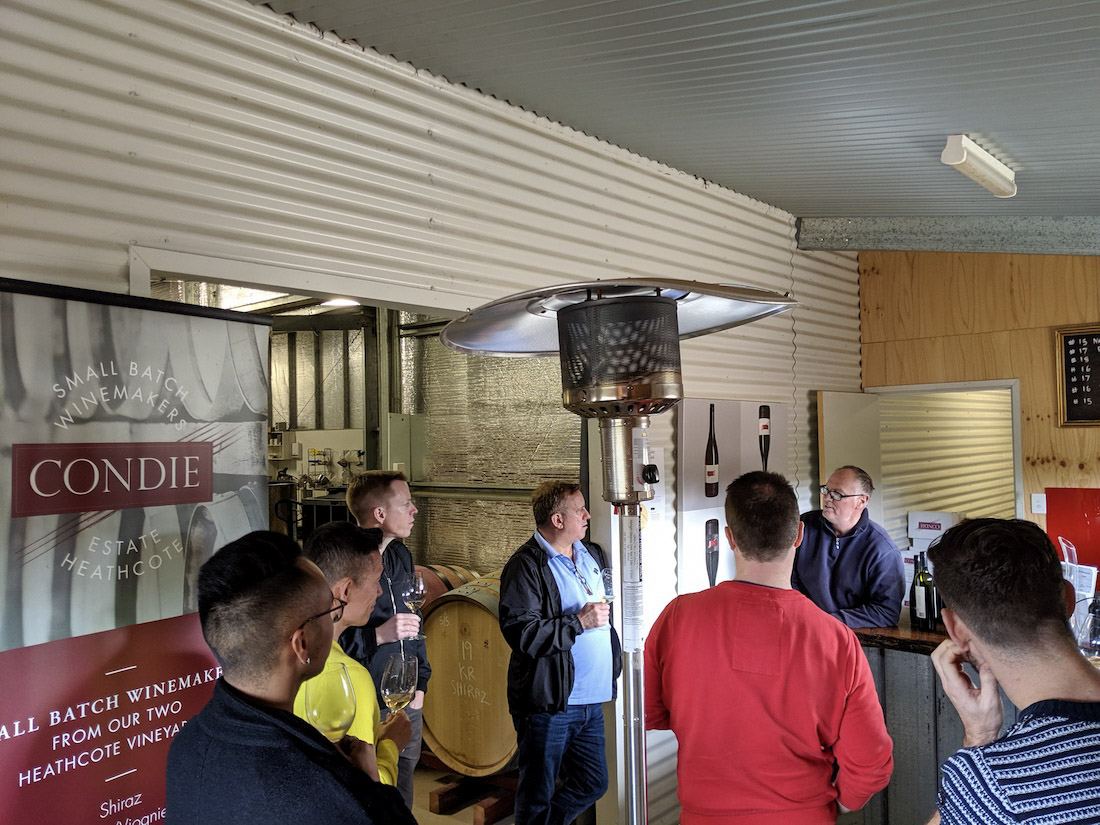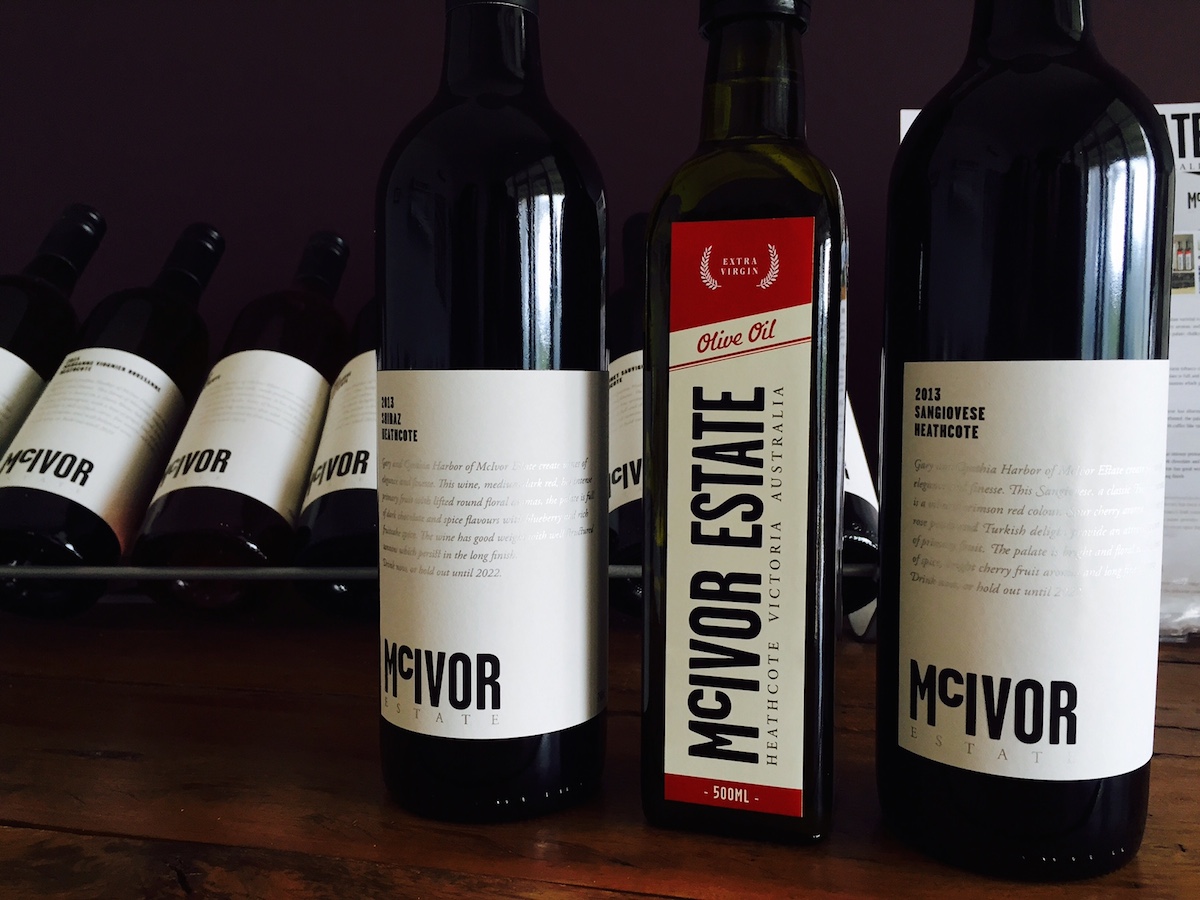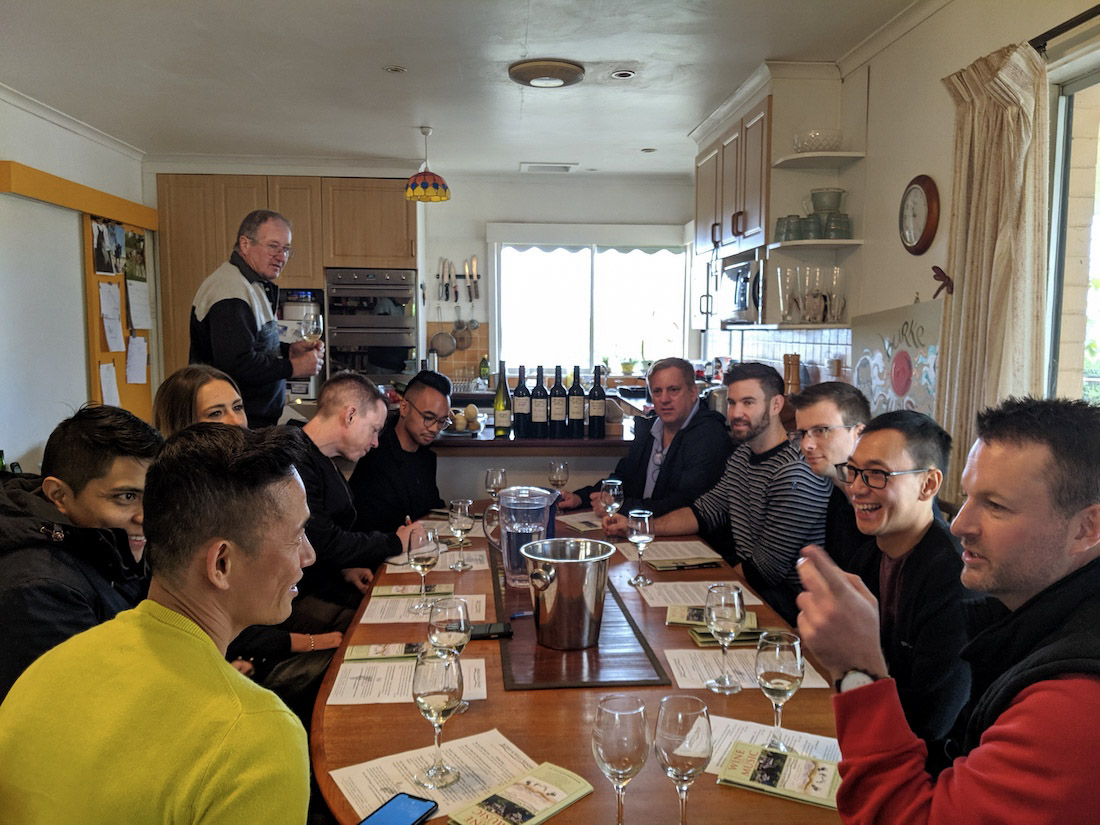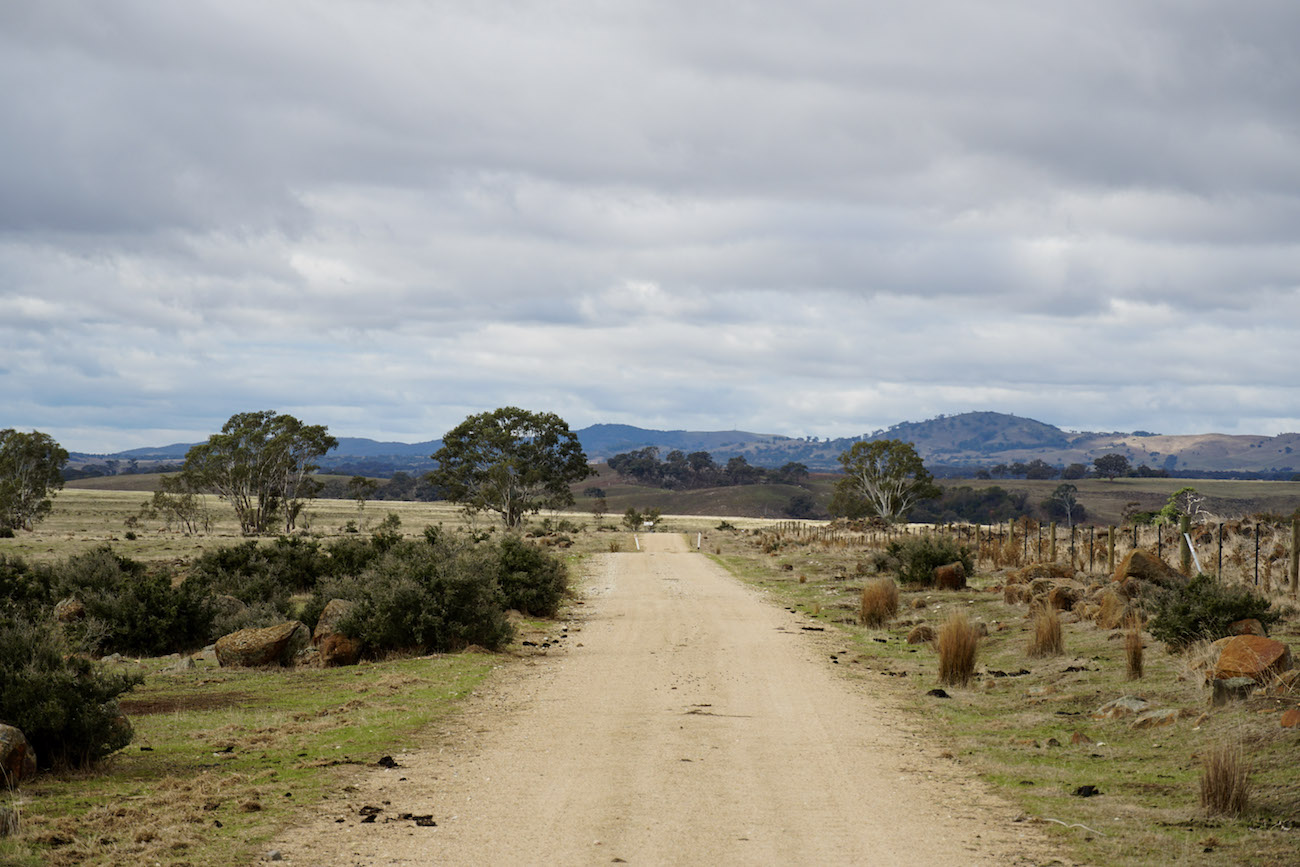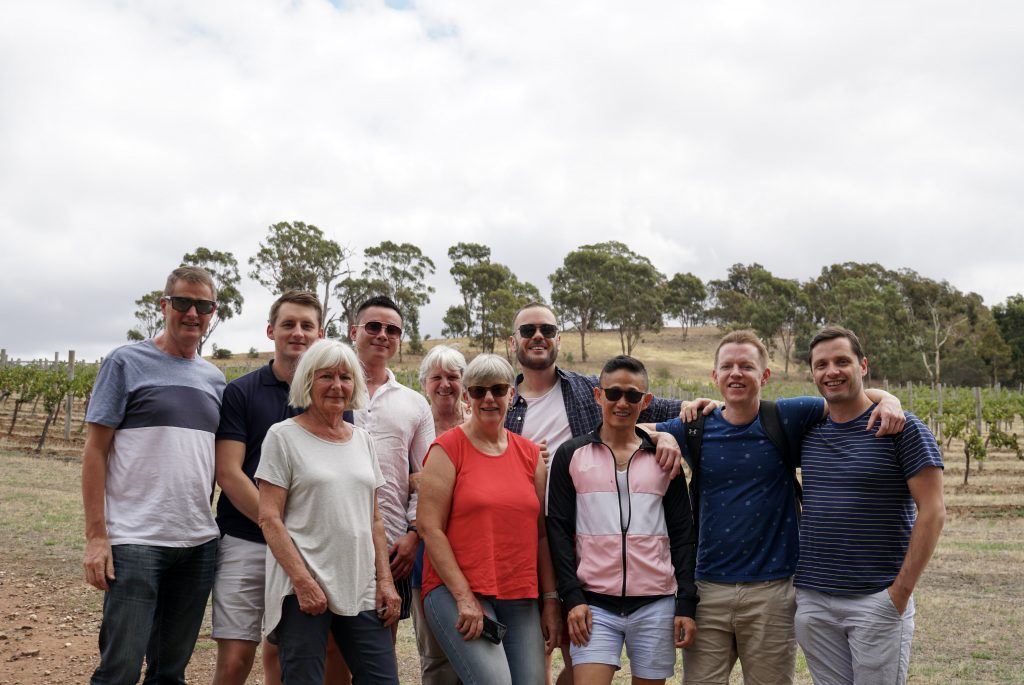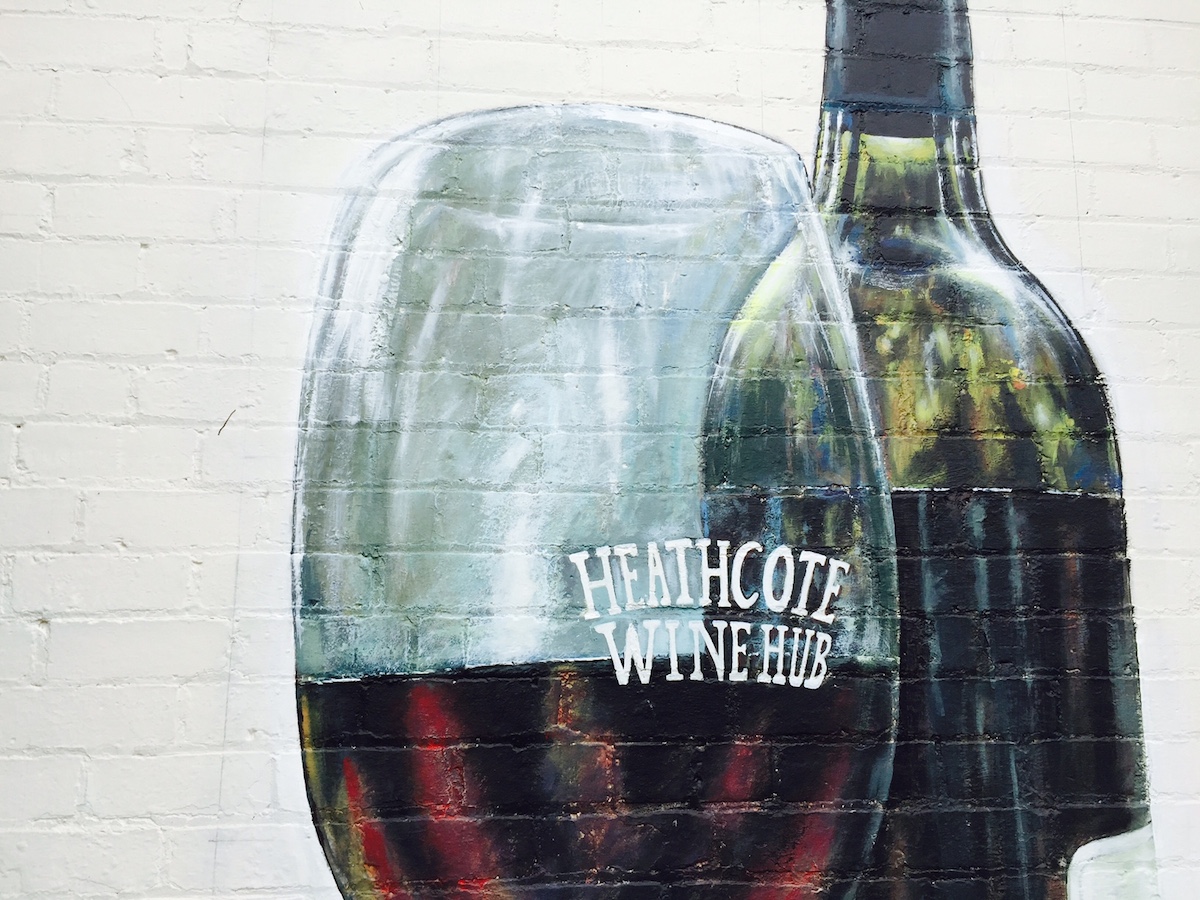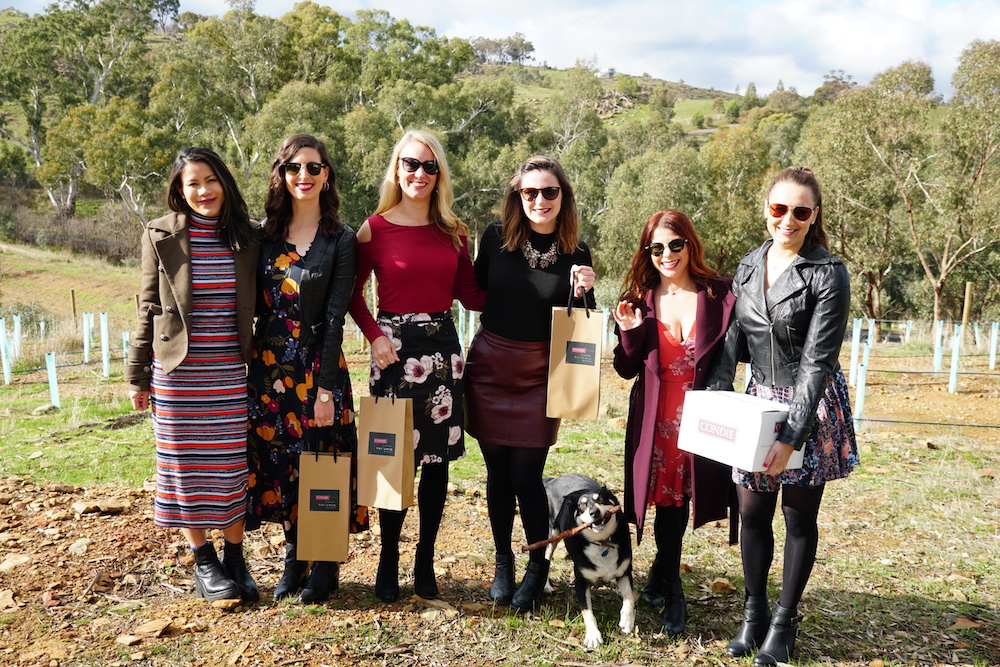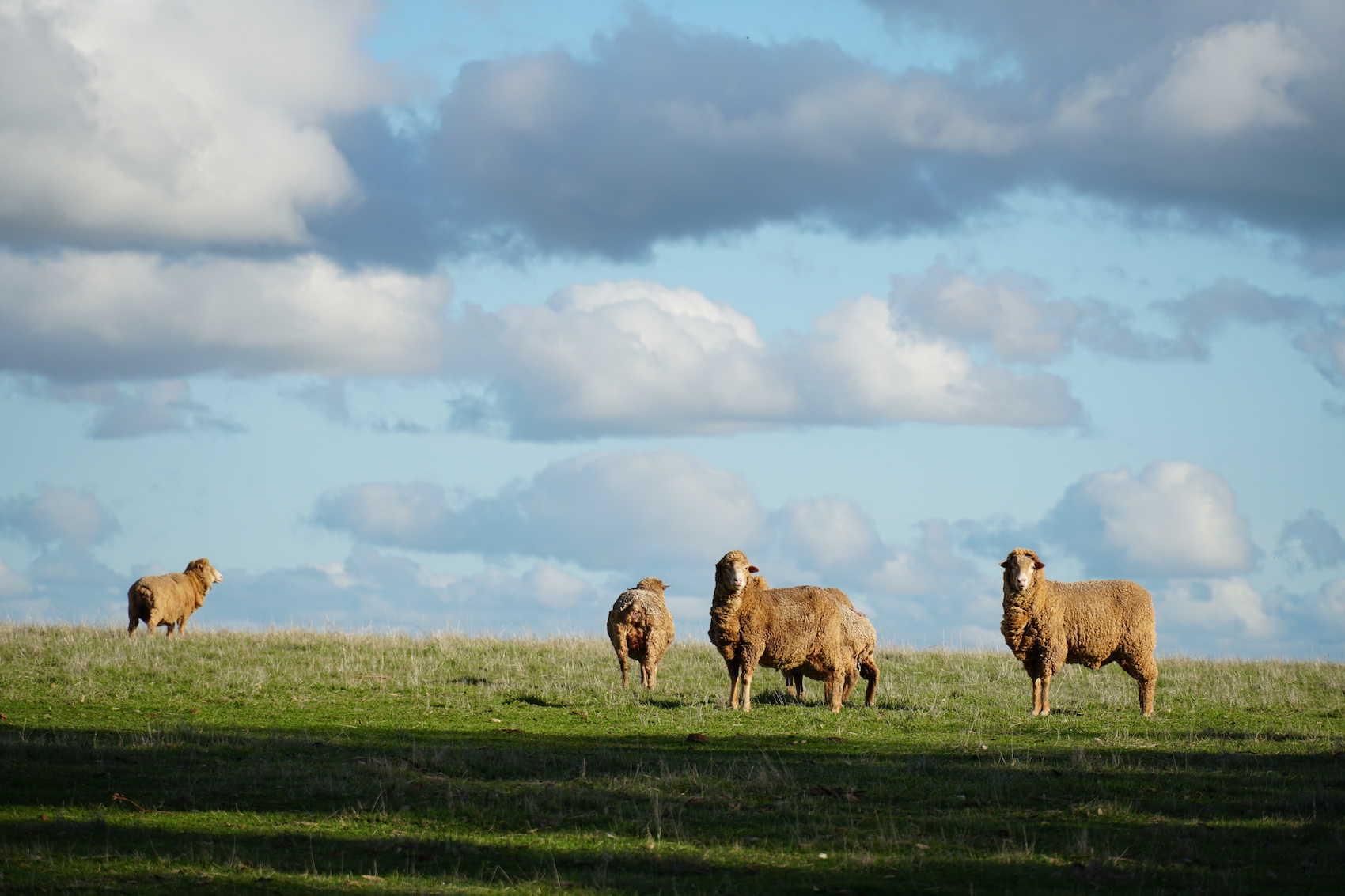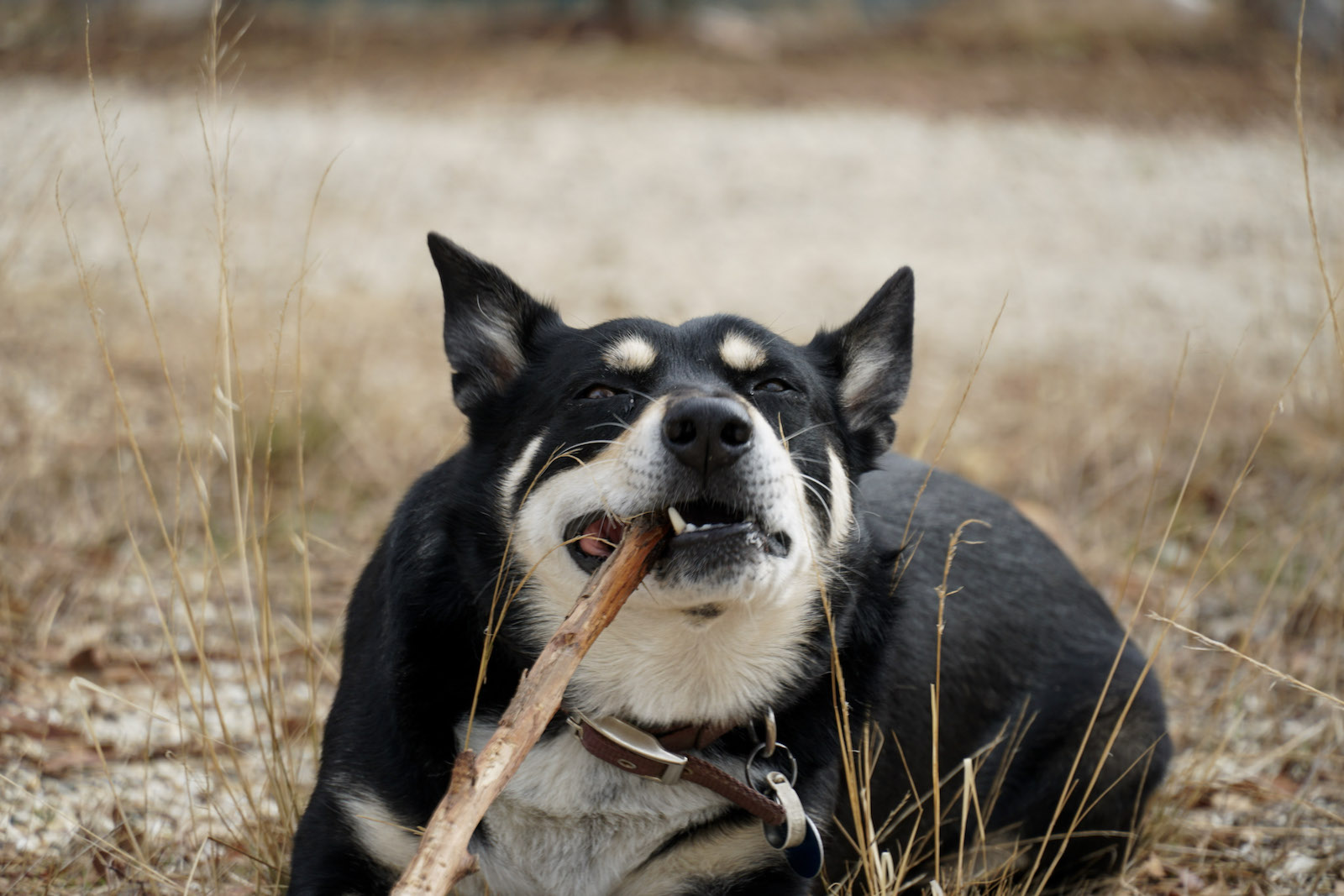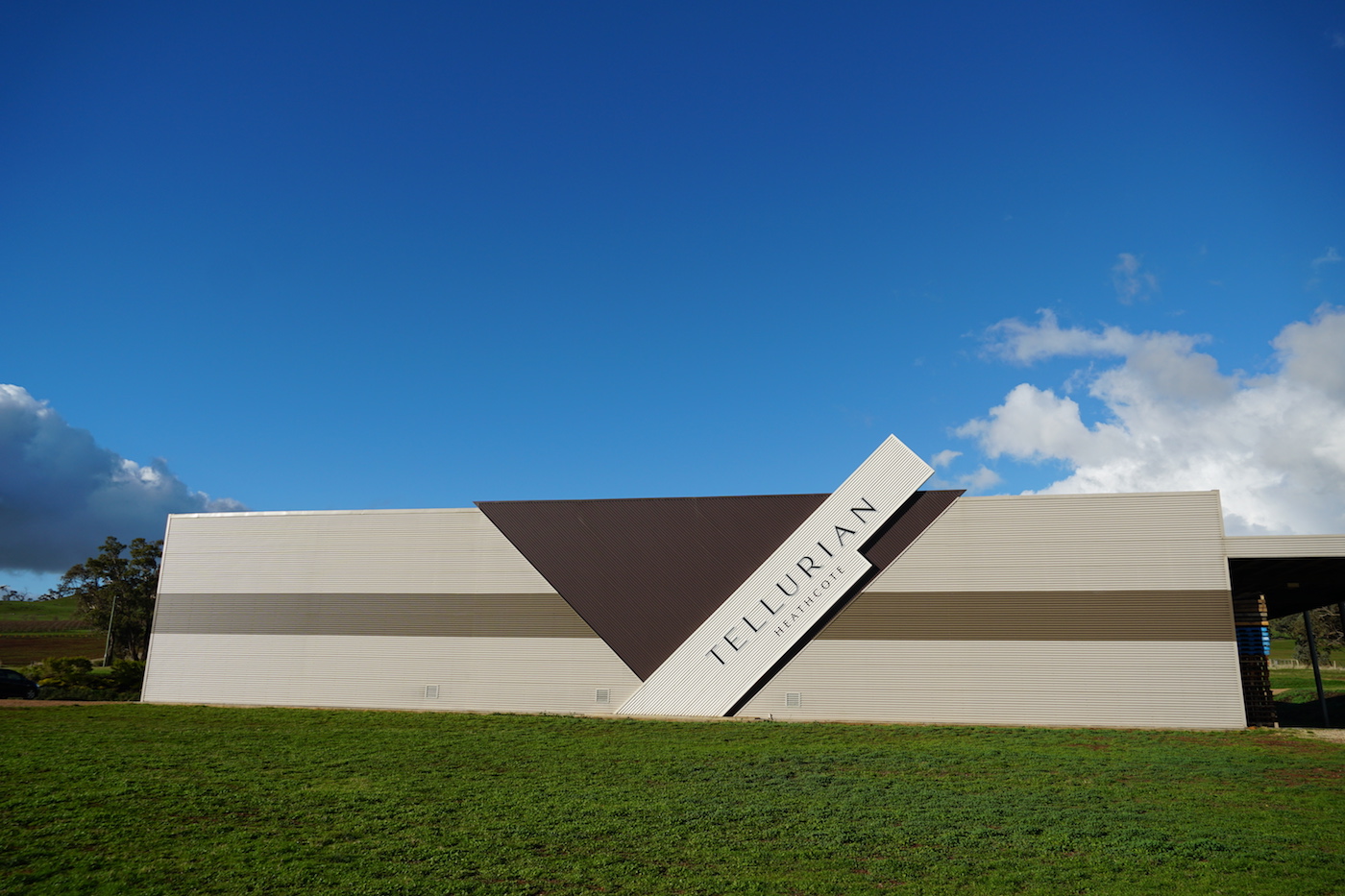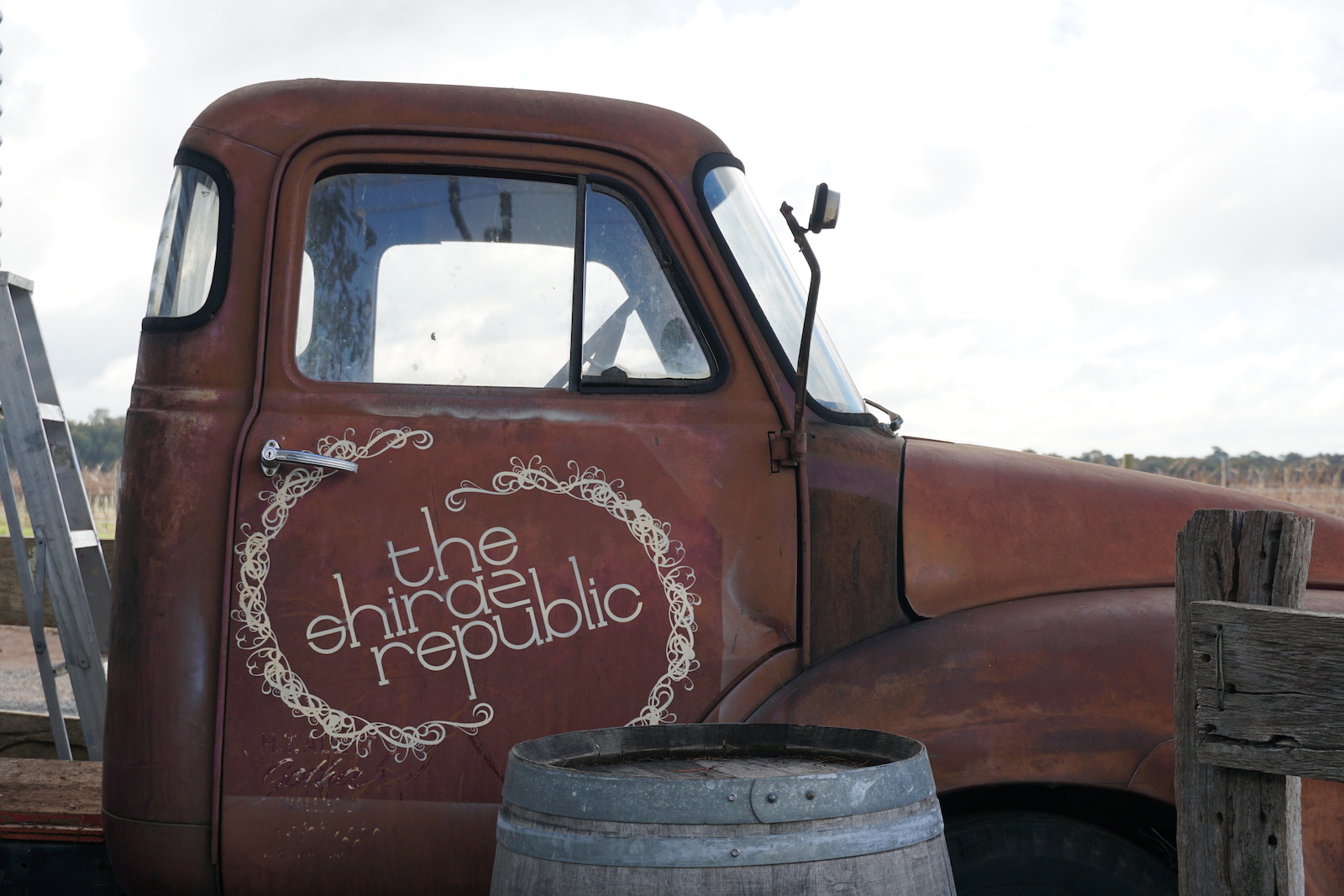 Get in touch
We'd love to hear from you, so please contact us on any of the platforms below.
bookings@goodtimestours.com.au
facebook.com/goodtimestoursvictoria
Jono Ingram – 0410 341 228 or @jonoingram
Other 2 Day Adventures
Popular Day Tours