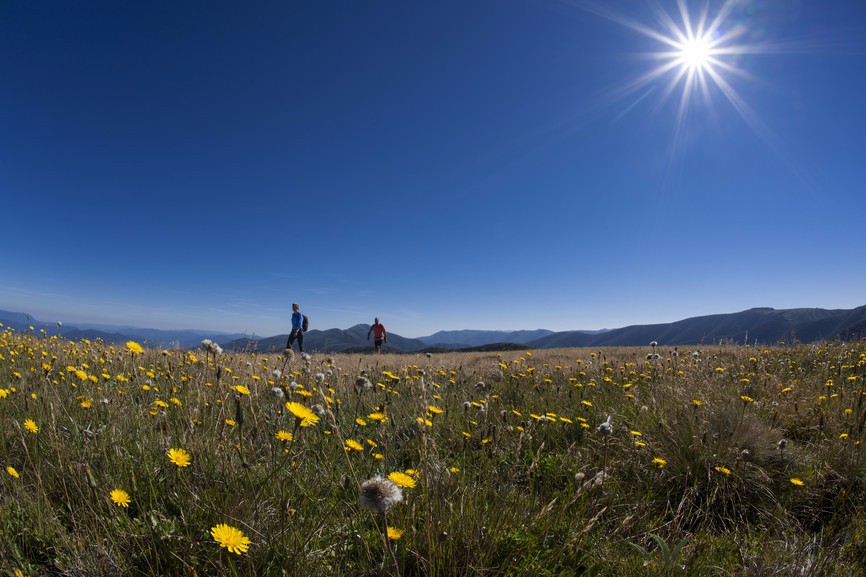 Falls to Hotham Alpine Crossing
Self-Guided Hiking Tour
The Falls to Hotham Alpine Crossing is a 37km hike from the alpine village of Falls Creek to Mt Hotham.
3 Day – 2 night – $449 per person self-guided
Departs Friday's from metropolitan Melbourne at 7am for midday arrival at Falls Creek.
Tour Returns – Sunday approx. 6pm
Minimum Group Size – 6
Maximum Group Size – 10
Accommodation – Tent camping at Cope Hut and Dibbins Hut
Food – All food is included & dietary requirements can be catered for
Difficulty – Easy/Medium
Tour Runs – November to April
What to bring
– Hiking pack
– Inflatable pillow
– Headlight
– Walking poles
– Water bottles
– Water purification tablets
– Insect repellant
– Sunscreen
– Baby wipes
– Travel towel
– Cooking stove & cutlery, cup
What You'll Experience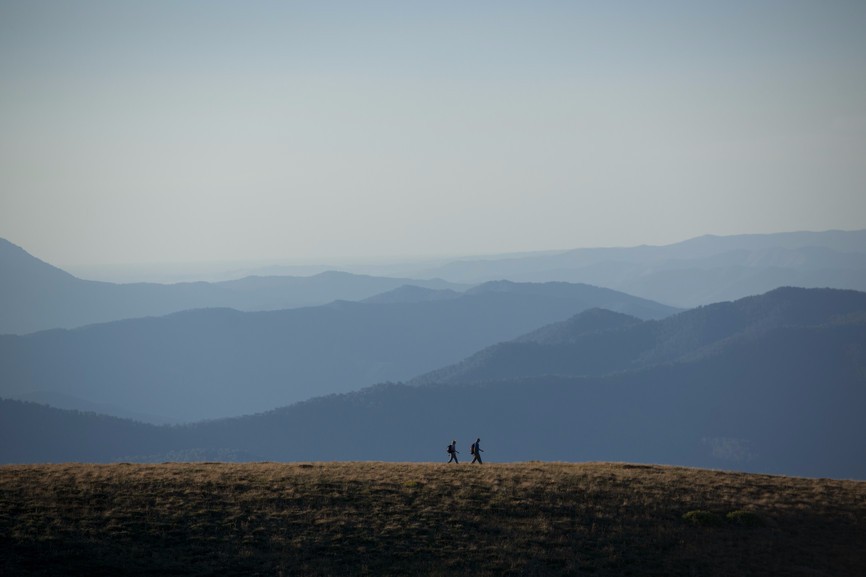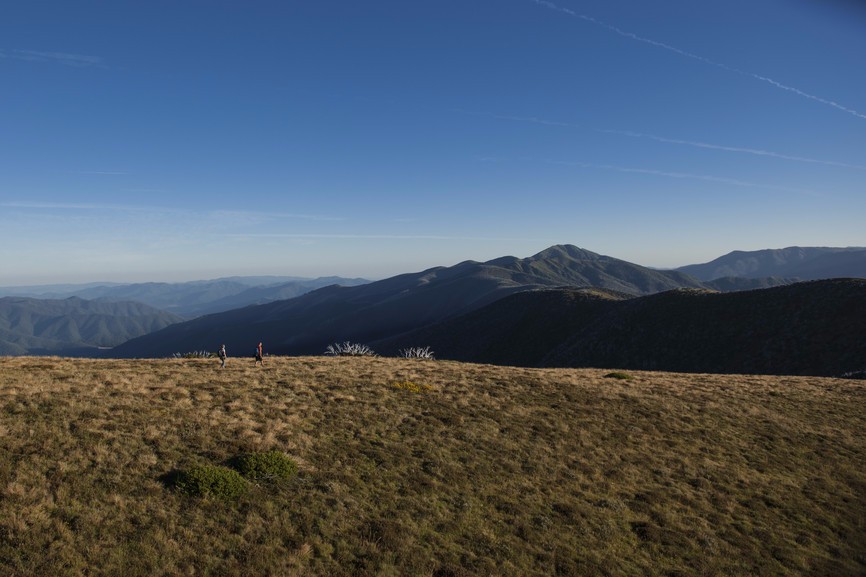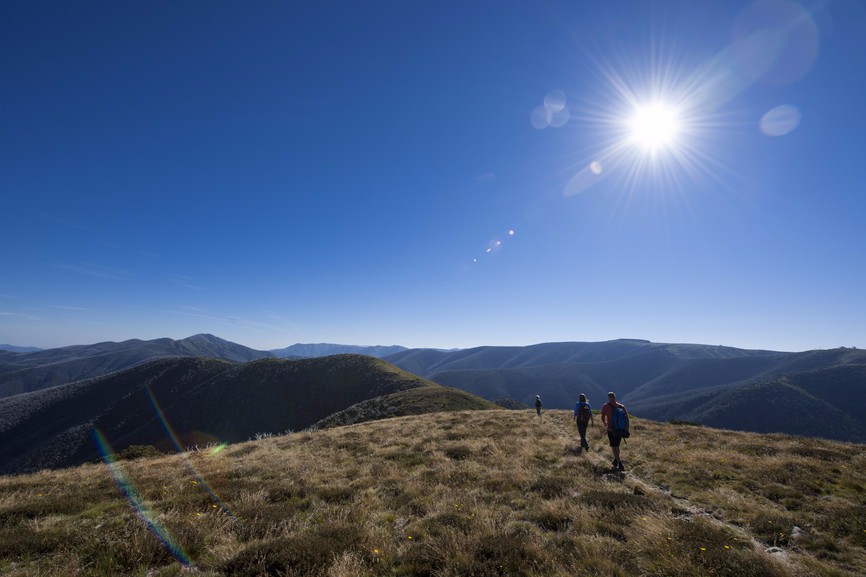 Tour Itinerary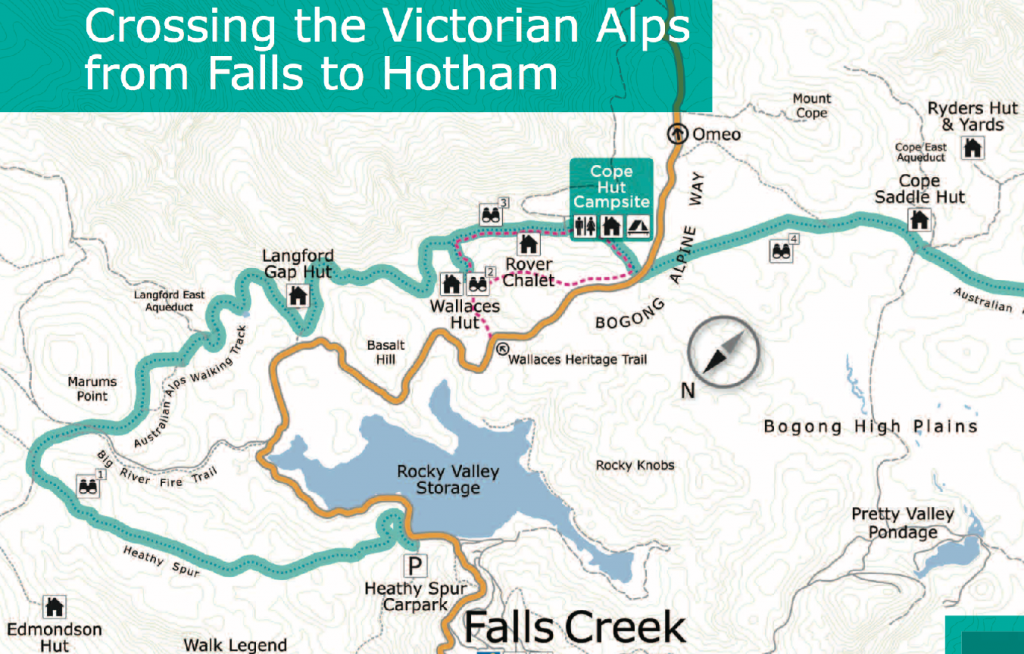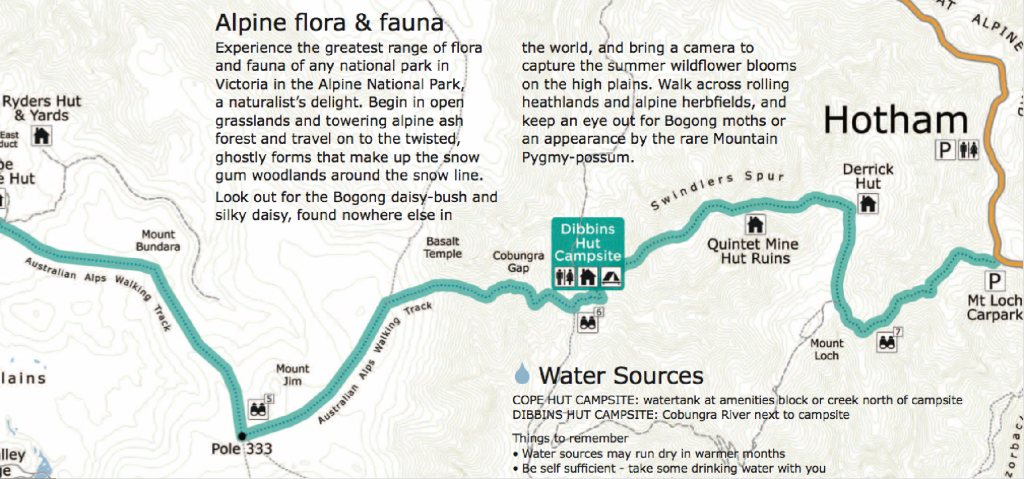 Day 1 – Depart Metropolitan Melbourne at 7am for a midday arrival at Falls Creek where guests will be provided lunch at the trail head and then given their day pack with water, food, map and a detailed explanation of directions so they can enjoy the 14km walk to Cope Hut. Once guests have began the walk, I'll drive ahead with the tour vehicle and setup the tents along sleeping mats, sleeping bags and ensure refreshments and meals are ready for your arrival at approx. 6pm. In the evening we can enjoy a glass of wine around the campfire before getting a good night's sleep.
Day 2 – Guests will have a cooked breakfast and have plenty of time to enjoy the surroundings before tackling the 14km walk to Dibbins Hut. If there are more than 4 guests, today you will be given a fitted, 65-76l One Planet hiking pack which will include your camping/sleeping gear along with your food for the day. You will then be given a map along with a detailed explanation of the hike to Dibbins Hut. Once guests have departed, I'll drive to Mt Loch car park at Mount Hotham and walk the 9km's to meet you at Dibbins Hut. I'll be able to carry some creature comforts with me so expect some extra chocolate and other tasty treats to enjoy in the evening.
Day 3 –
Waking up in the beautiful small valley with the Cobungra River flowing nearby, we'll enjoy a hearty breakfast and soak up our surroundings one last time before tackling a climb up Swindler's Spur for 1km. From here the hike is a much easier pace and opens up to stunning views of Mt Feathertop and we'll get a chance to learn about the goldmining past of the region at the abandoned Quintet Mine Site. As we continue on our hike we'll slowly start of see signs of civilisation again at Mount Hotham and we'll celebrate a fantastic walk with some cold drinks and snacks at Mt Loch car park. Expected finish time is approx. midday and on the drive back to Melbourne we can take time to stop in Bright for lunch and visit the Bright Brewery for a celebratory beer or wine, before arriving back in Melbourne at approx. 6pm
Get in touch
We'd love to hear from you, so please contact us on any of the platforms below.
bookings@goodtimestours.com.au
facebook.com/goodtimestoursvictoria
Jono Ingram – 0410 341 228 or @jonoingram
2 Day Adventures
Popular Day Tours