Hi my name is Jono Ingram
and I'm the owner of Good Times Tours. I've developed this page to highlight some of my past adventures and current trips. Please take a look below and if you have fancy following my adventures then please follow me on Instagram @jonoingram or @goodtimestours.
MotoGP Saturday – October 17
Phillip Island really turned in on yesterday with the weather and qualifying. Awesome circuit for the spectators and a much more relaxed and casual atmosphere than that of the of Grand Prix in Melbourne. Yesterday was the first time I spent a good amount of time watching from the hill at Siberia and I highly recommend it, it's the perfect place to watch the race with the big screen and expansive views across the circuit.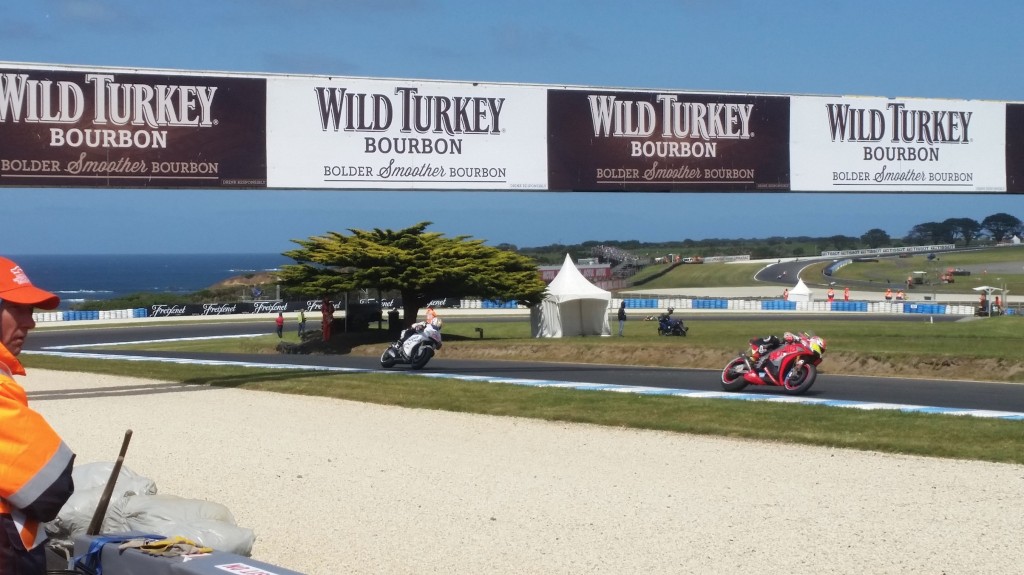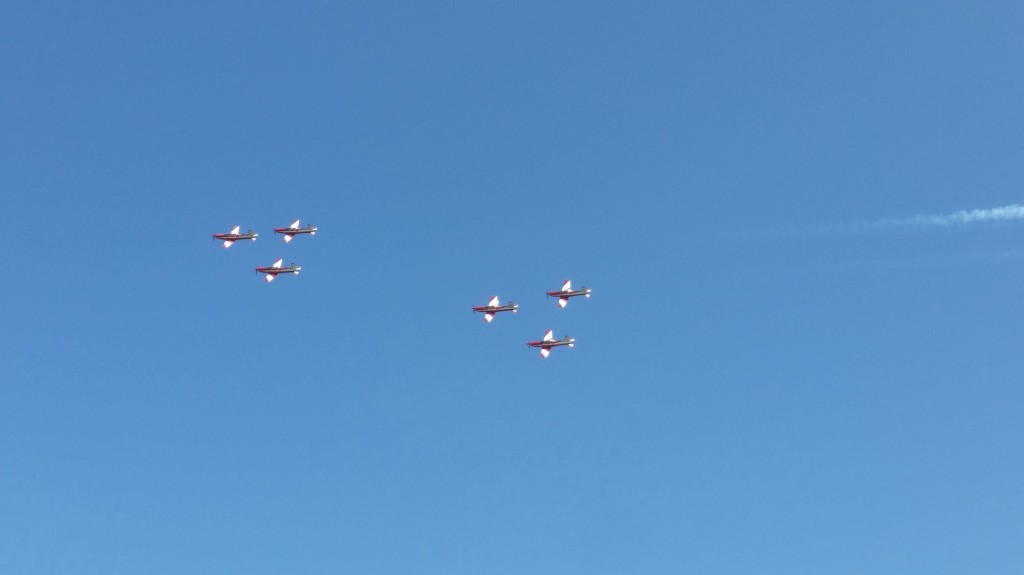 Yarra Valley Winery Tour – Saturday 10th October
Here's a great snap of possibly the most fun group of people I've had the pleasure of meeting to date. Great crew + awesome weather = perfect day out in the Yarra Valley.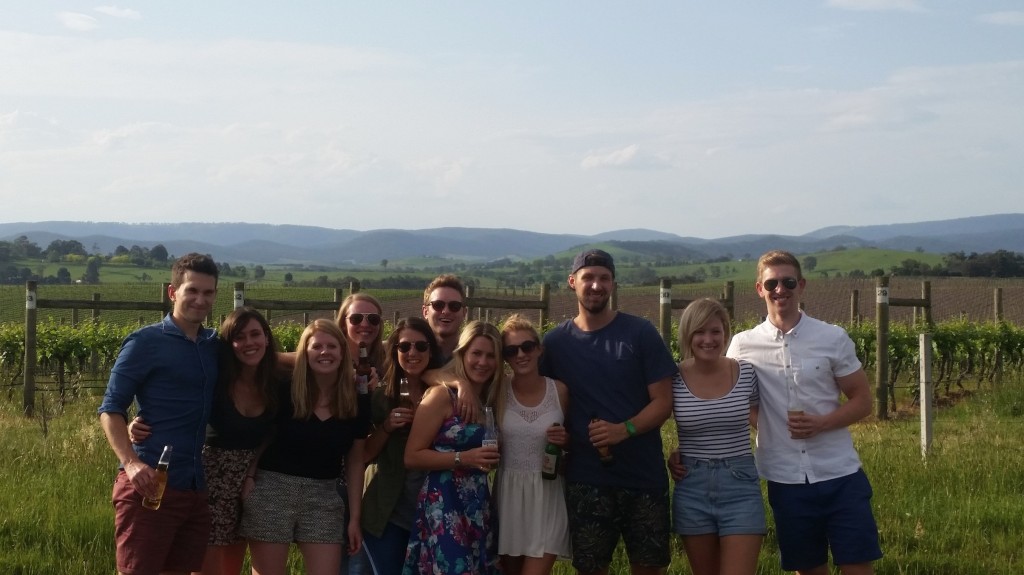 Toolangi Ride – Grand Final Public Holiday – Friday 2nd October
Here's a few snaps from a great day out riding with my mates Alex, Sacha and Taco. Absolutely perfect day for it and only saw 1 4×4 and 2 other riders the whole day.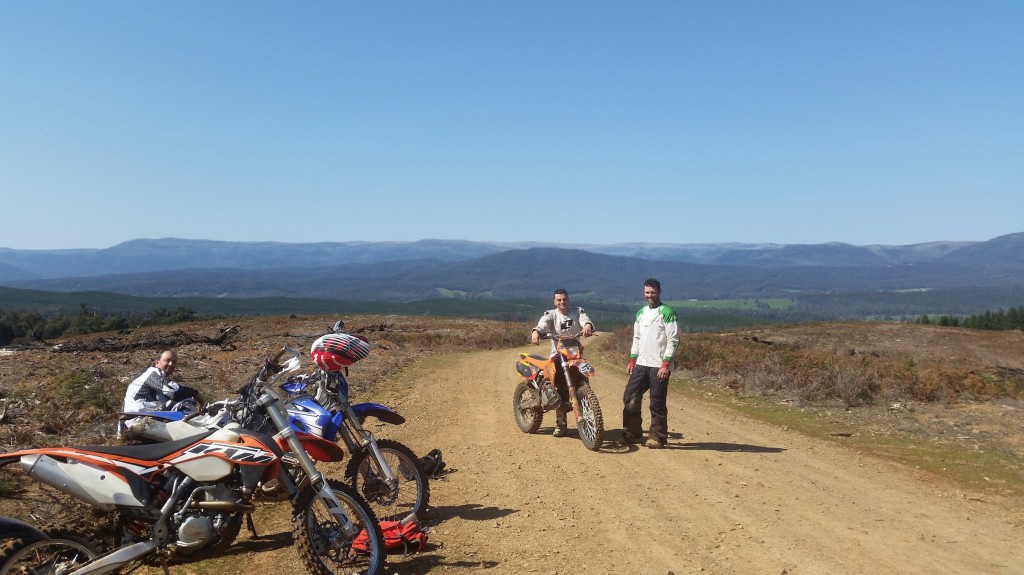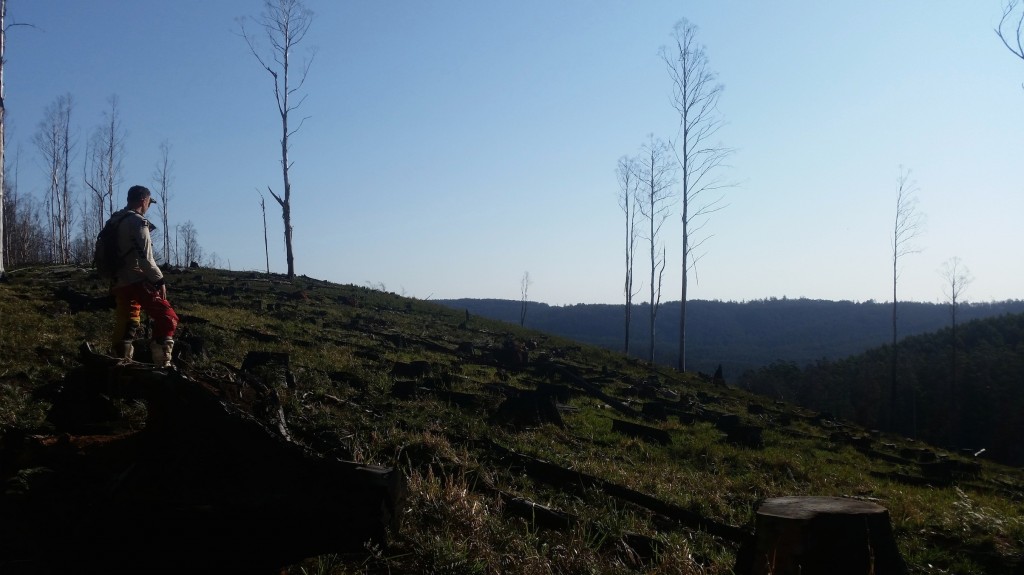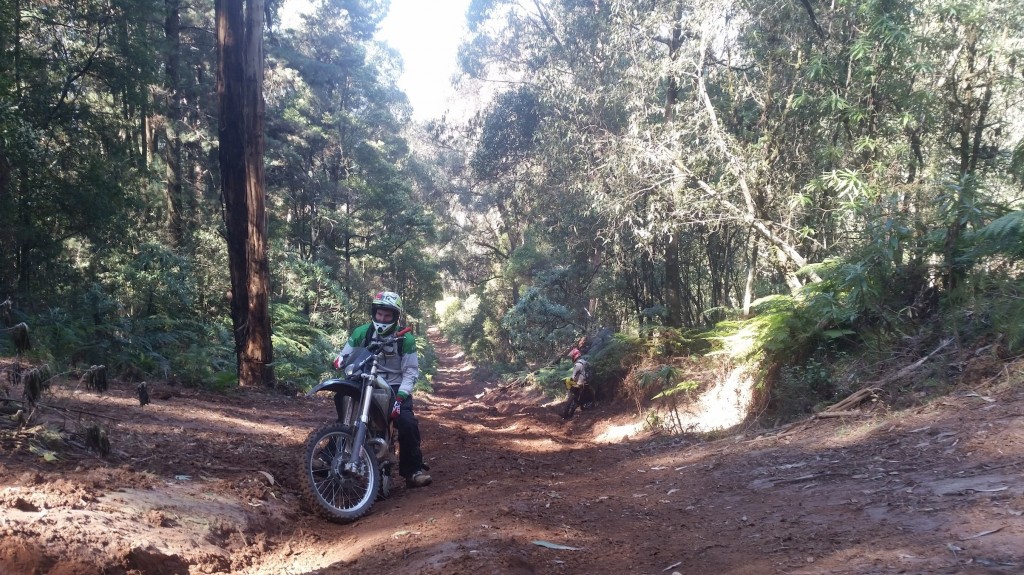 Mt Bogong Hike – September 12 & 13
Highlights – 
Free camping at Mountain Creek campsite makes for the perfect base for this walk. The camp has a free flowing creek, firepits and plenty of space, so take advantage of it!
Walk can be done via the Staircase Spur (16km return) and Eskdale Spur (20km return) or there's an even shorter option if you park at Camp Creek Gap which means it's only a 8km return walk.
Mitchell Hut is a great place to camp and adds to the unique Alpine experience.
Sense of achievement of climbing Victoria's highest mountain (1986m)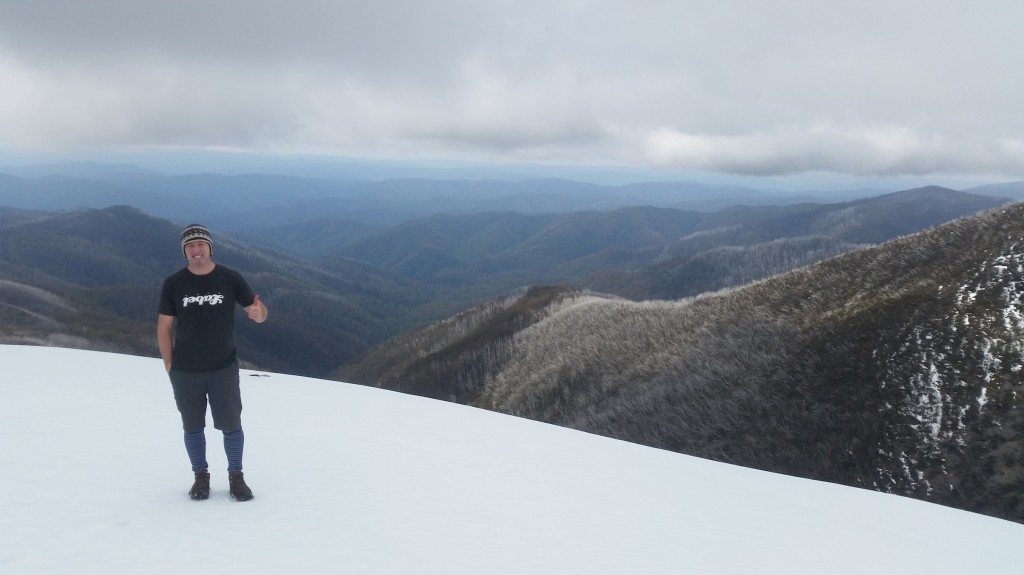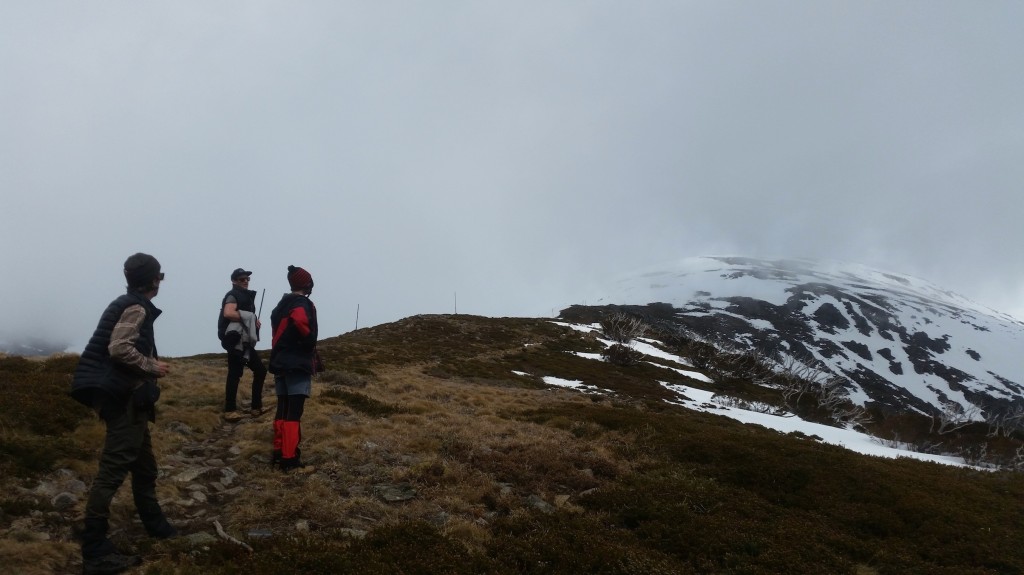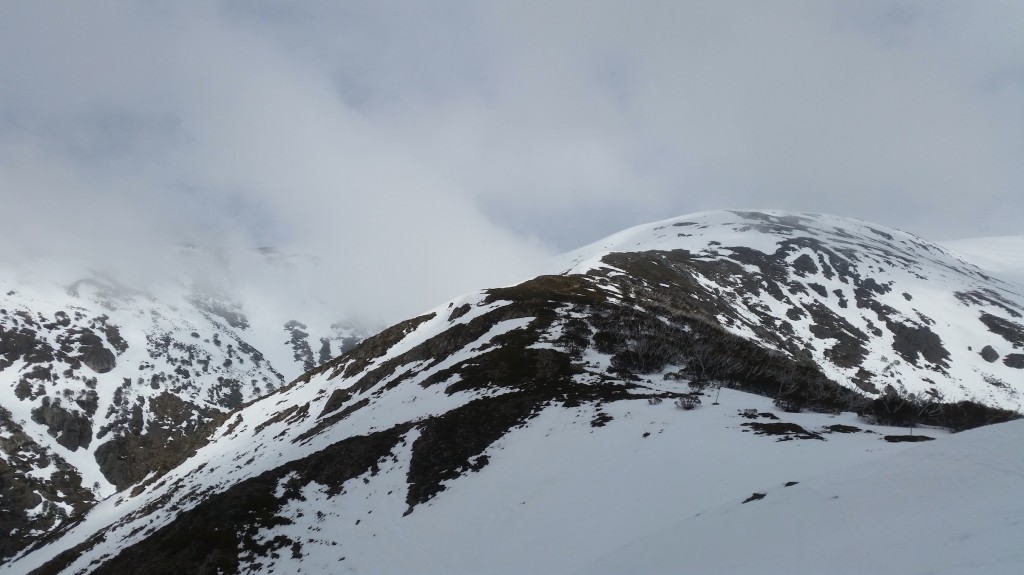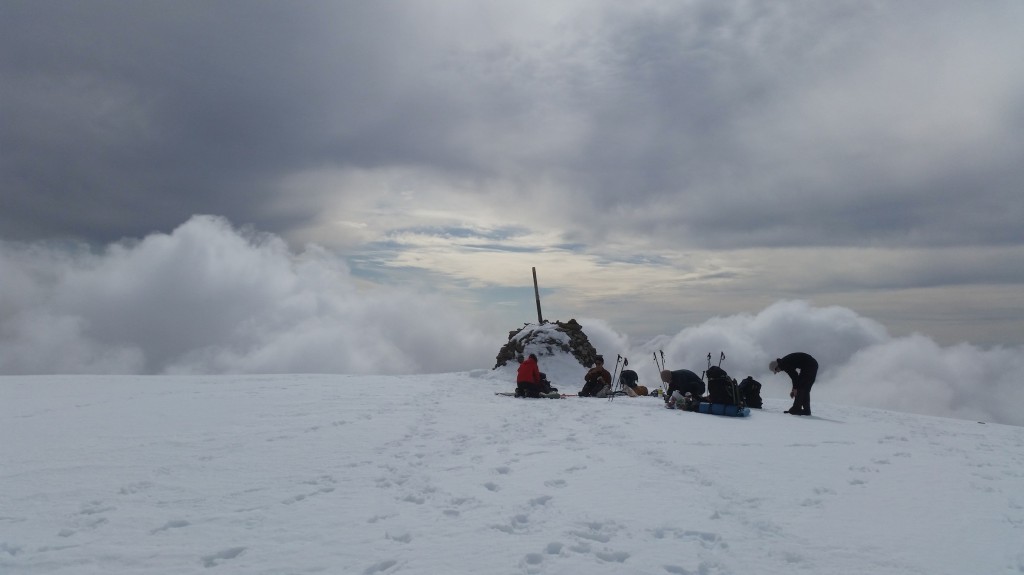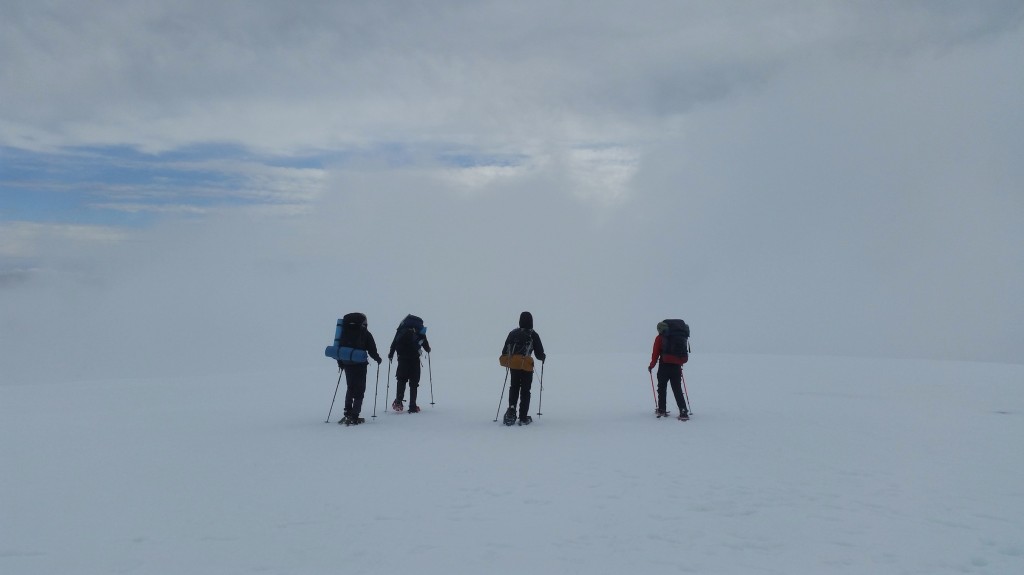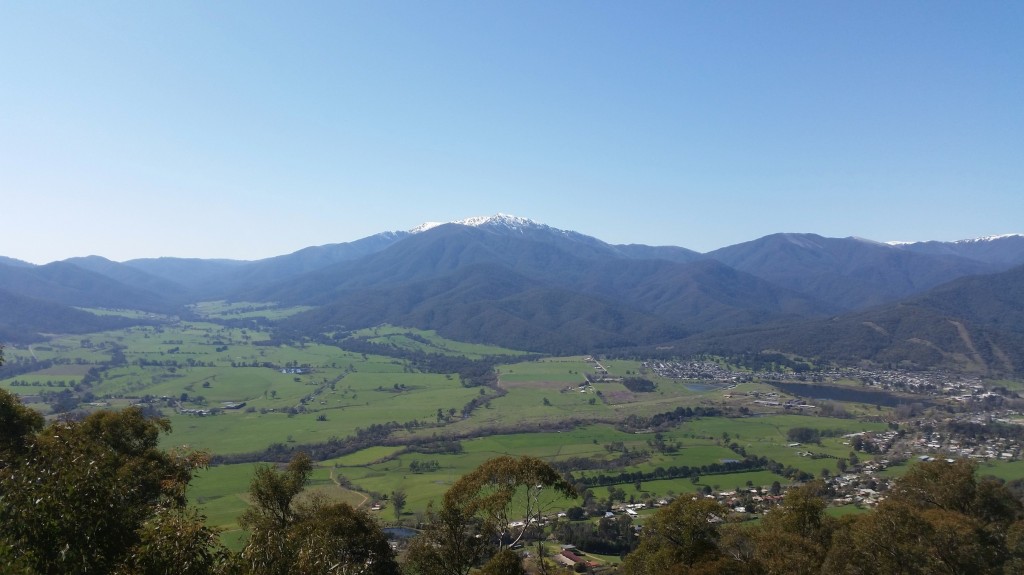 Anglesea Ride – July 3rd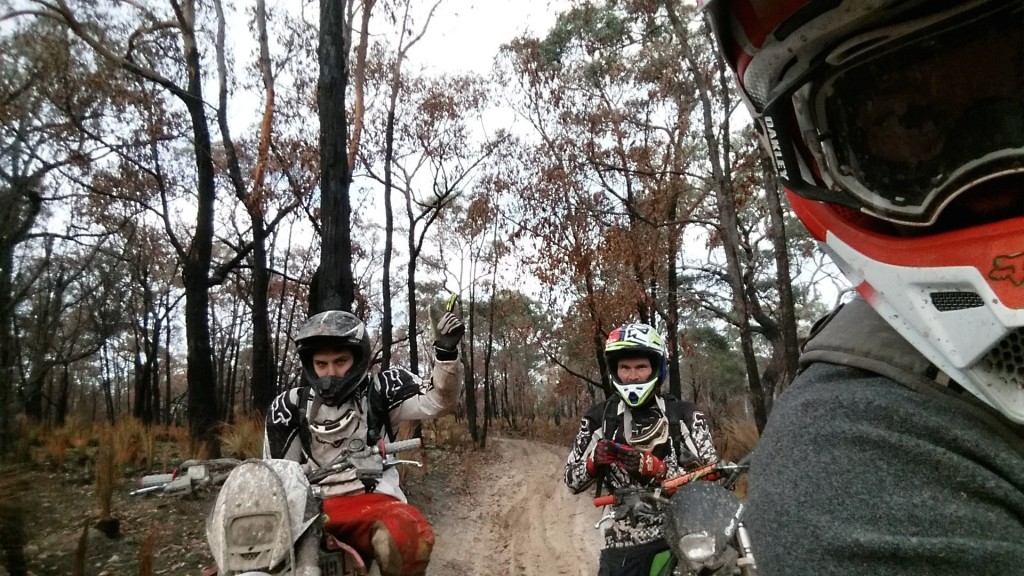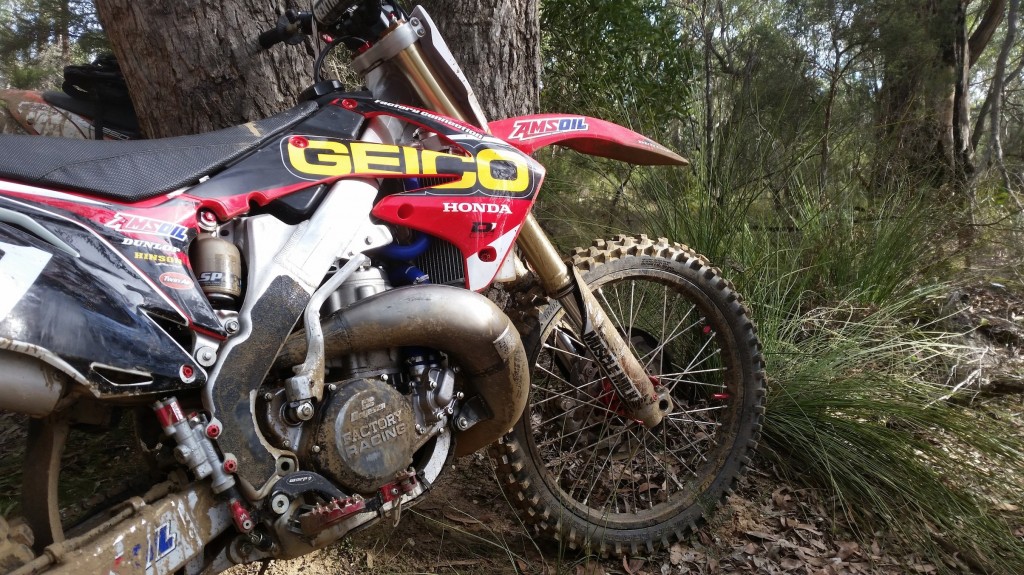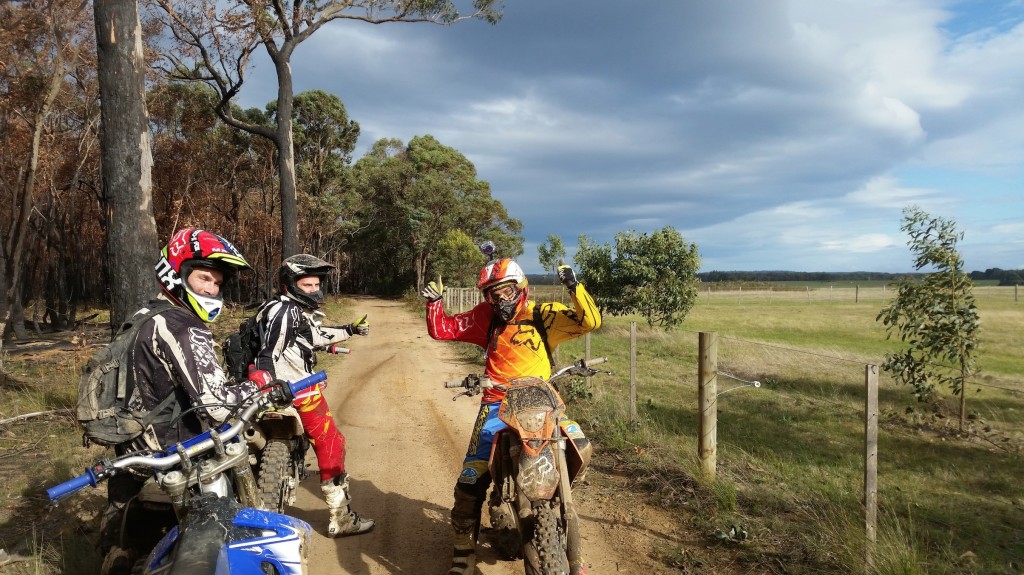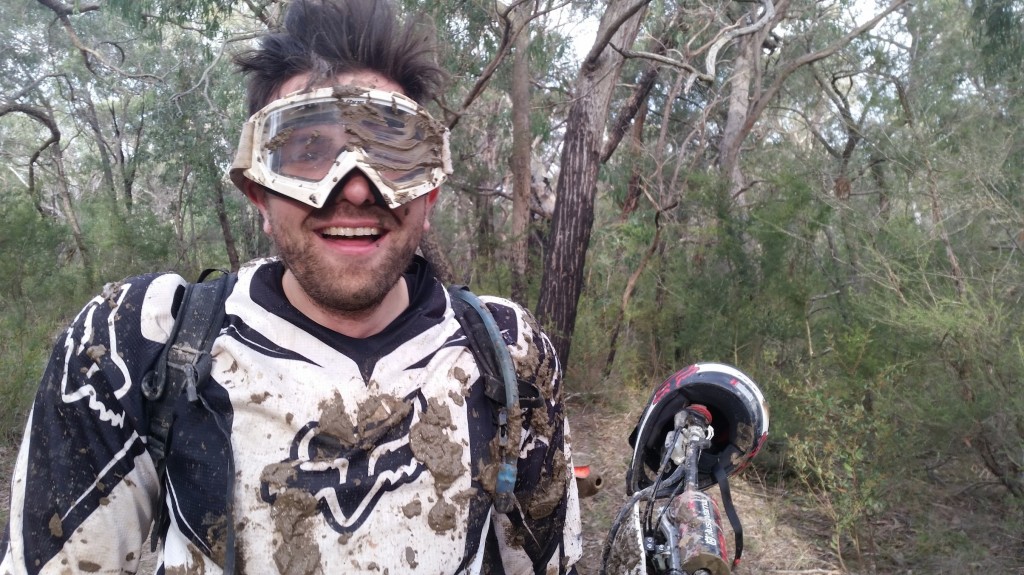 Grampians Peaks Trail Hike – June 6/7
With the opening of Stage 1 of the Grampians Peaks Trail I was really excited to check it out and see if there was potential for an overnight hike that I could add to my tour list.
I headed to the Grampians with my mate Basil and his girlfriend Bev. They've recently moved to Melbourne after doing some cycle touring through Europe, SE Asia and the East Coast of Australia. With them just having moved here, they don't have a car so it's great to be able to take them out of Melbourne for a weekend, split some costs and get an idea of what they thought of the hike.
Highlights
– The hike once you get close to Mt Rosea is awesome! The forest really closes in on you and is super lush.
– Walking across the range from Mt Rosea to Stoney Creek campsite offers you an opportunity to walk amongst the amazing rock formations that make the Grampians unique.
– The new Bugiga dedicated hiker's camp. At $30 per night per person it's very expensive but the layout and scenery is stunning! The views on offer here have to be some of the best of any campsite in Victoria.
Lowlights 
– The first 5kms up from Borough Huts isn't the most exciting part of the trail but it's quite an easy climb or descent depending on which way you've gone.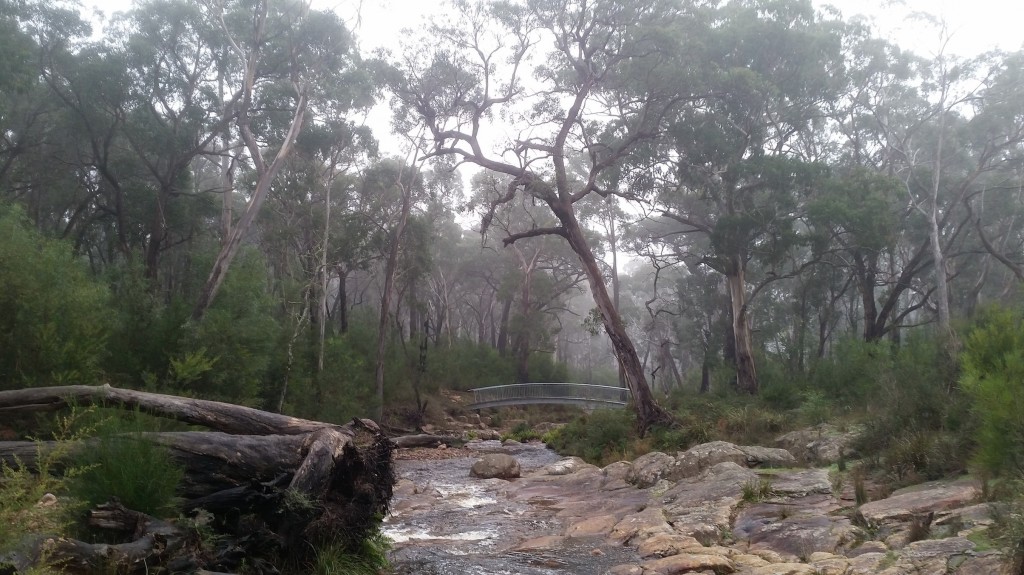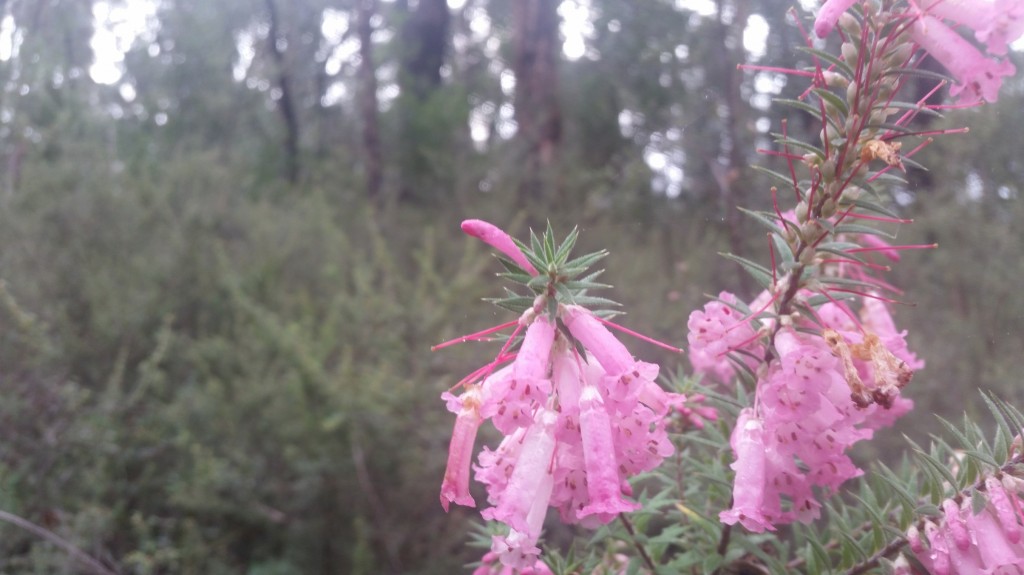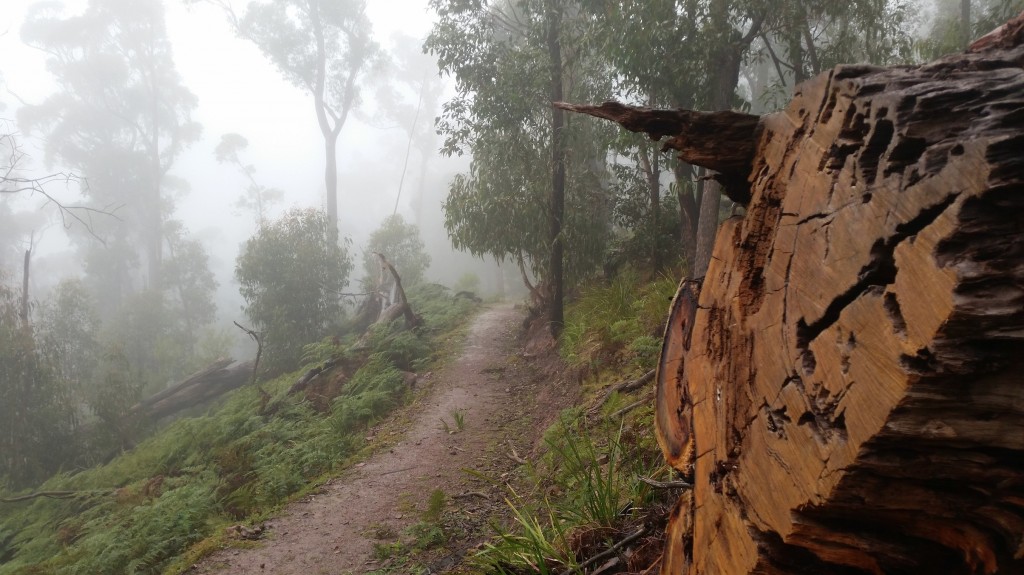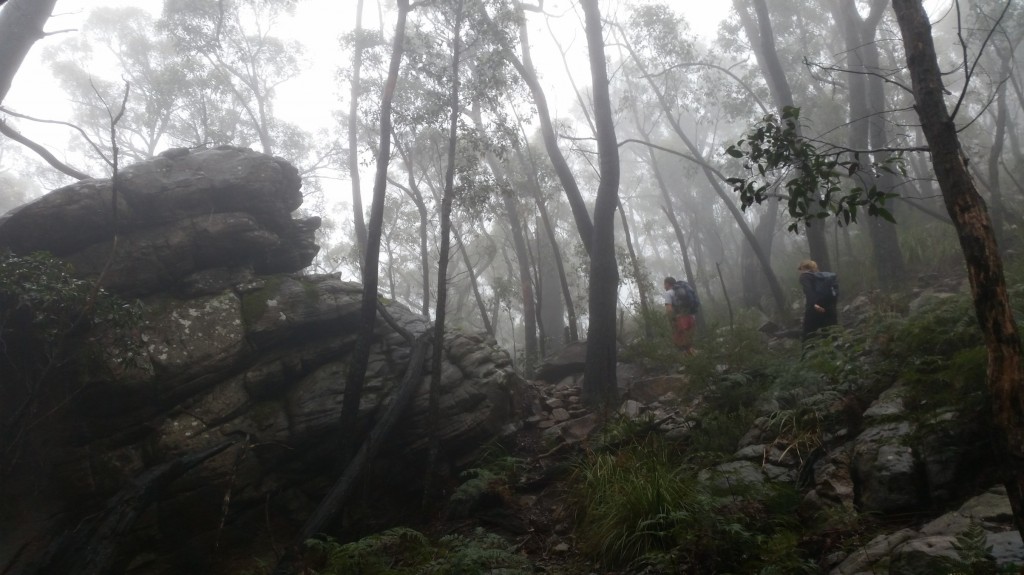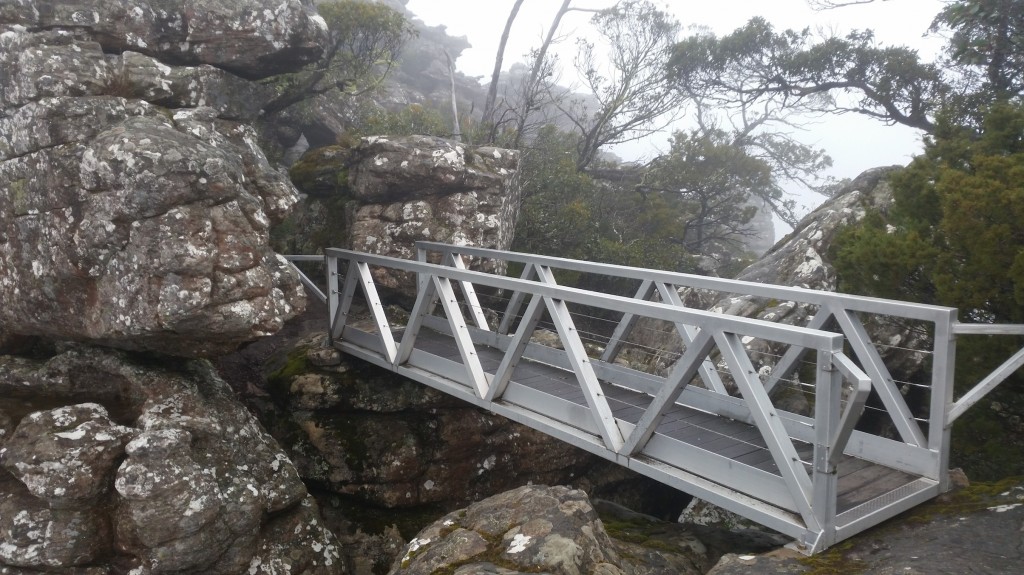 High Country 1000 – Easter Long Weekend 2015
Below is some pics from a 2 day moto ride i did with Chris Taylor, Dan Wheeler and Simon Fox over the Easter Long Weekend.
The original plan was to ride a full 4 days with the goal of riding 1000km's, however at the end of day 2 i hit a sheep at 90km/h whilst travelling from Benambra to Omeo to get fuel. Fortunately I only suffered bruising down my left side and a couple of broken ribs.
Highlights

– Riding Old Moroka Road which is an awesome flowy track
– The spectacular view from the Pinnacles lookout and subsequent descent down Billy Goat Bluff track
– Riding the iconic Davies Plain track
– Climbing a Mt Pinnabar in the wet
– Riding into Benambra with the throttle pinned across the dry river bed at sunset
Lowlights

– Hitting a sheep at 90km/h which finished my ride
The awesome view from the Pinnacles lookout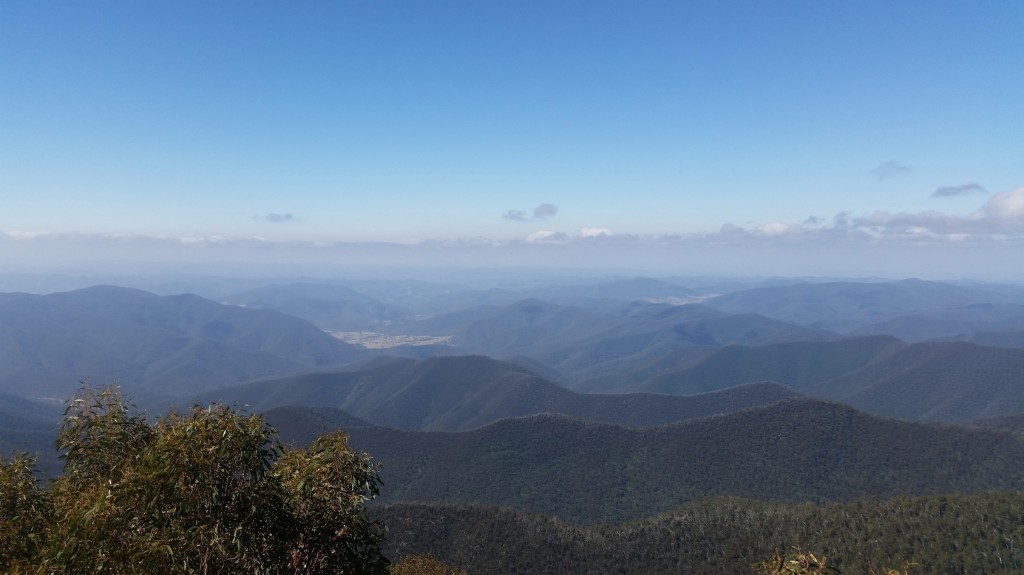 The bikes and crew with Omey Valley in the background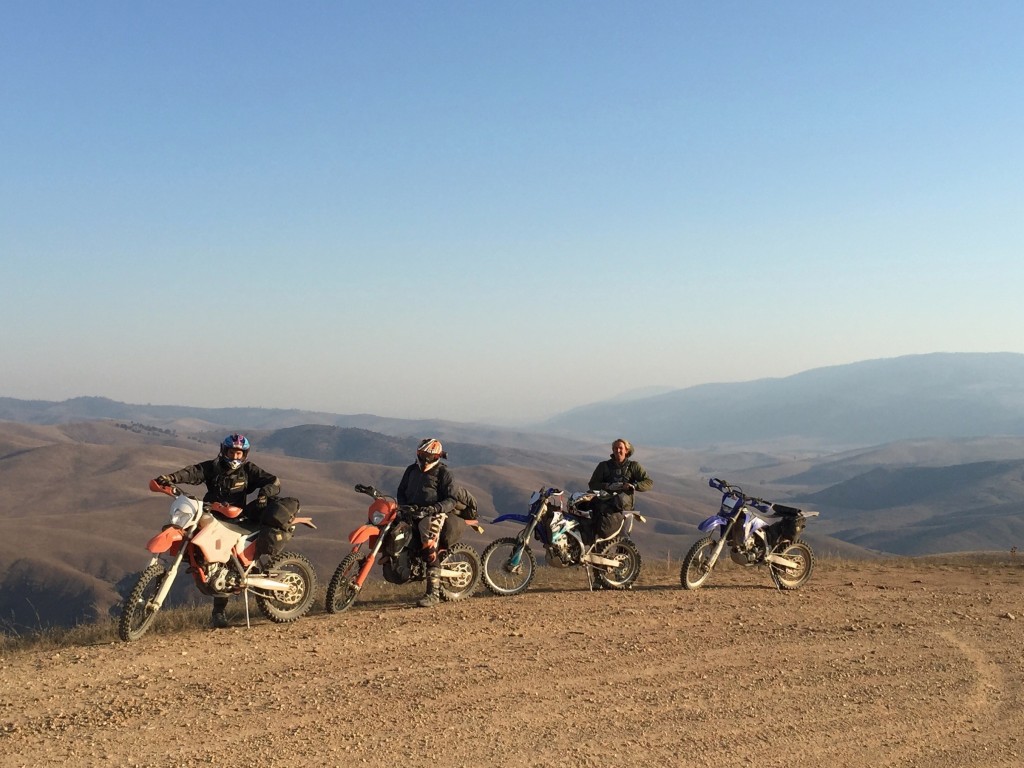 Chris and Dan riding through one of the many river crossings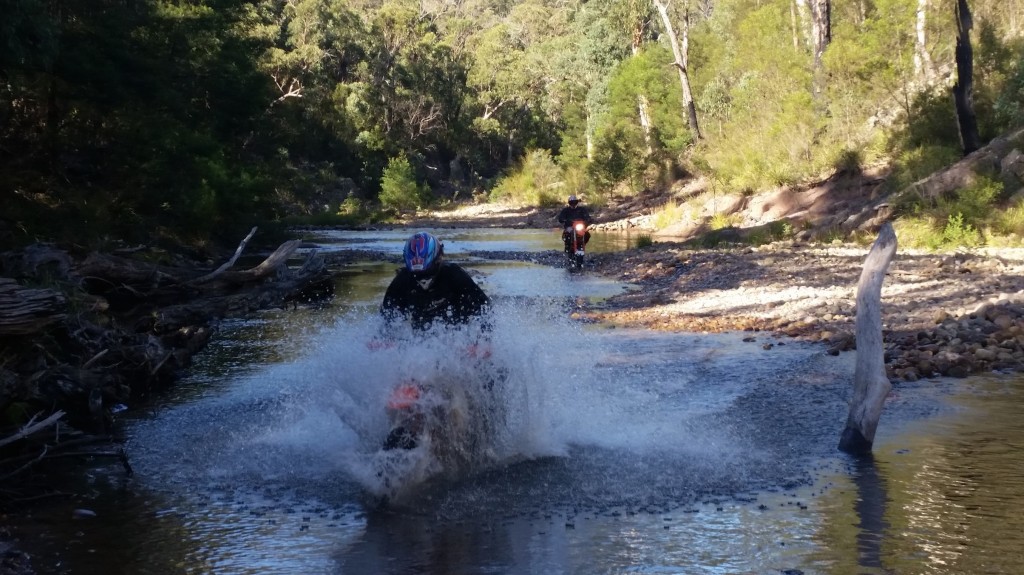 Settling into camp just off Limestone Road outside Benambra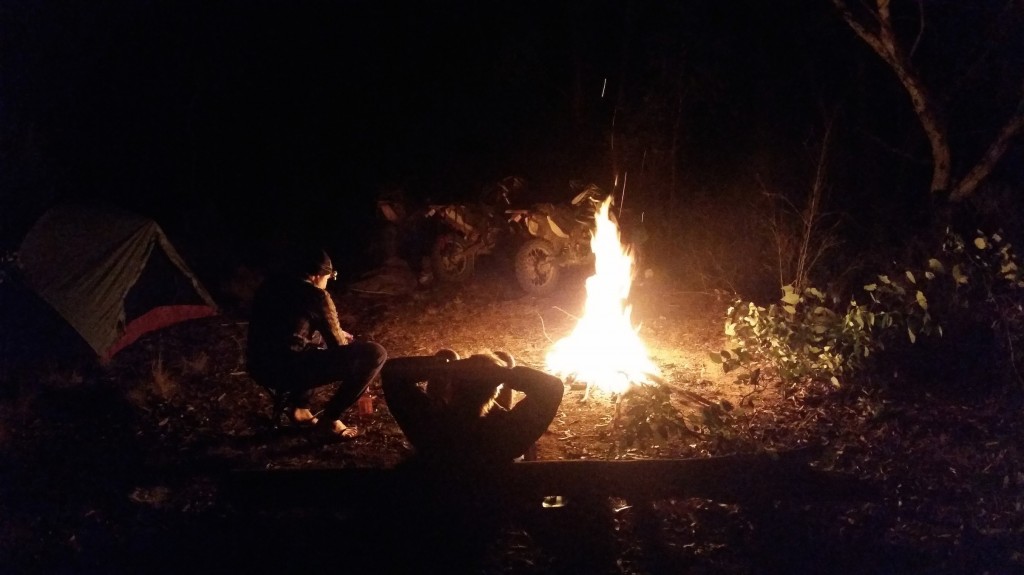 My WR450F on the iconic Davies Plain track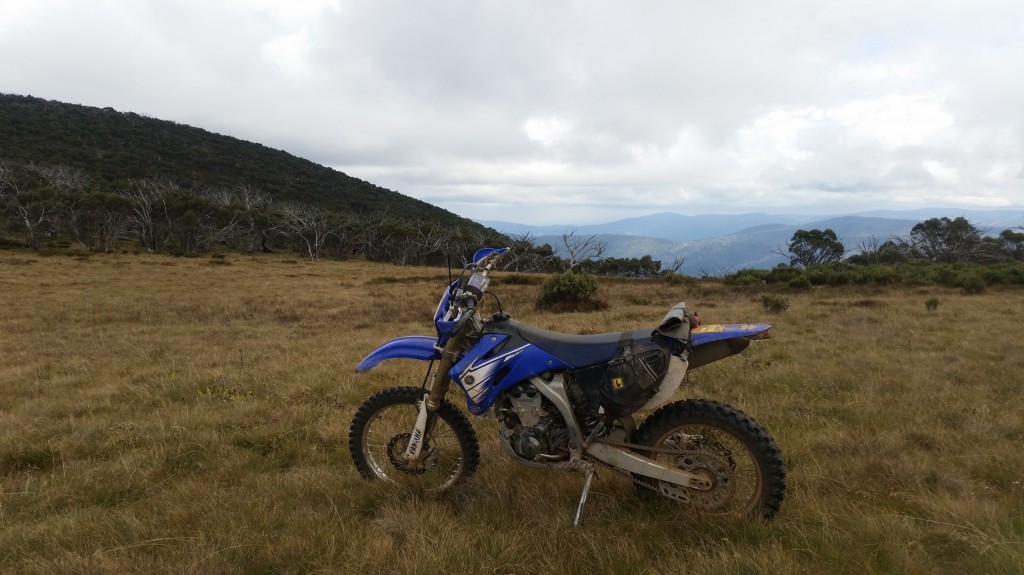 The crash scene! you can see the sheep i hit on the left hand side.

Getting undressed for the Paramedics at Omeo Hospital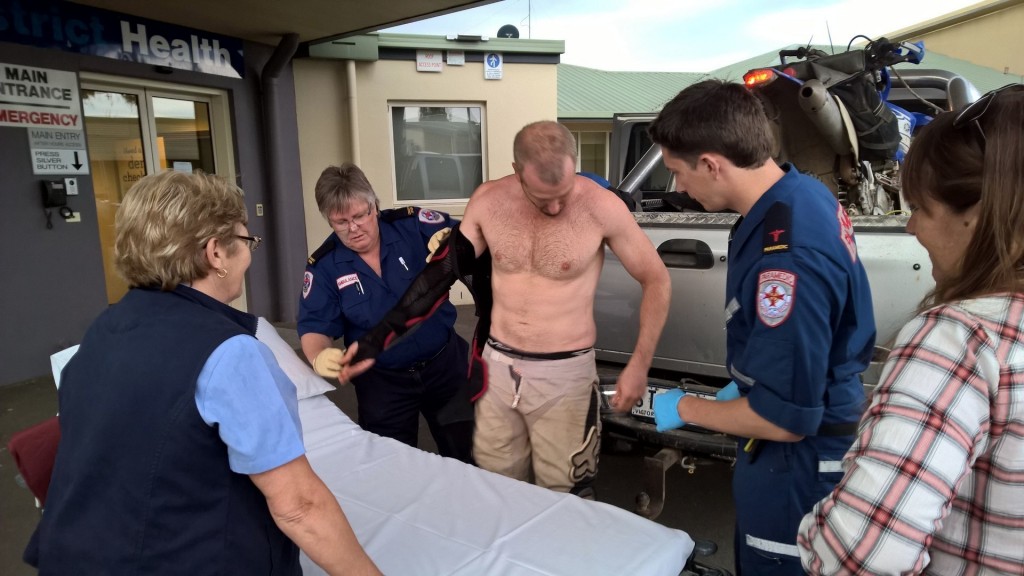 The farm where i was fortunate enough to stay with Colin, Diane and Maddi who found me on the road, took me to hospital and then put me up for 2 nights before driving me back to Heyfield. Incredible hospitally and a huge favour I won't forget.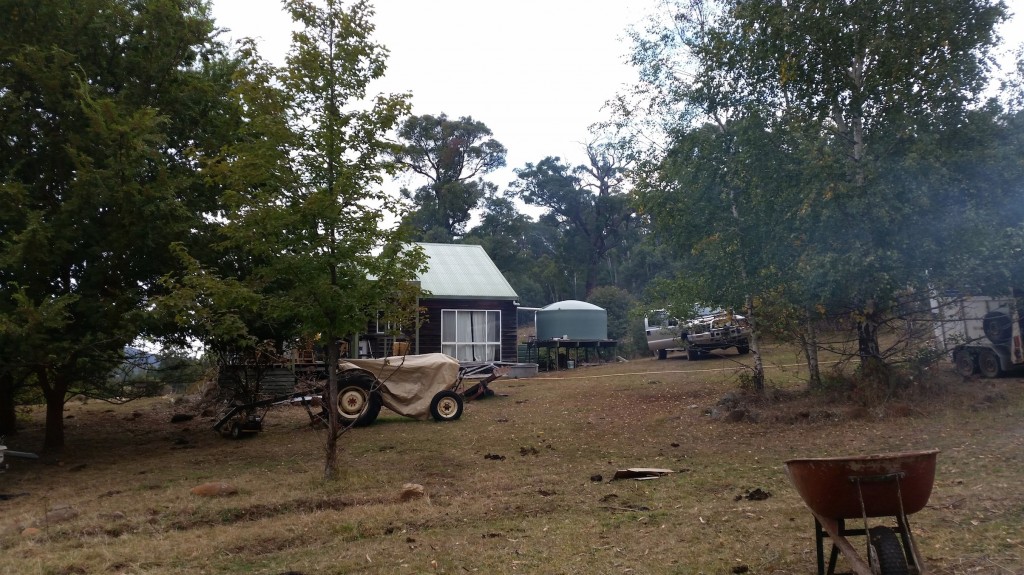 Great Ocean Walk – Johanna Beach to 12 Apostles – March 22nd and 23rd 
What an amazing weekend! I'm literally too tired from hiking 45km in 2 days to write much about the hike other than to say it's one of the best experiences I've had in Victoria. Amazing views and company with Agey & Mia. It was a tough hike but really stoked with our effort.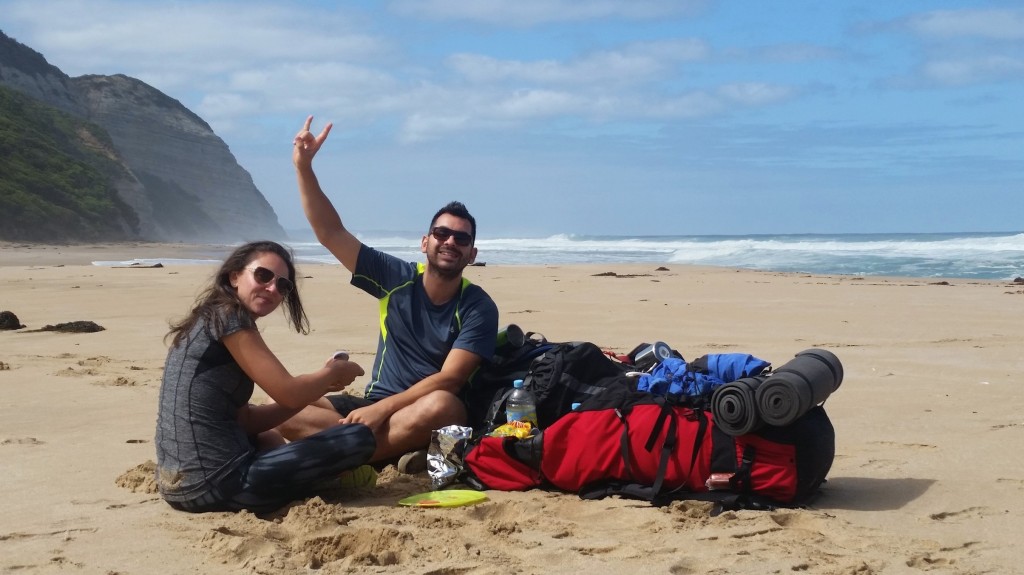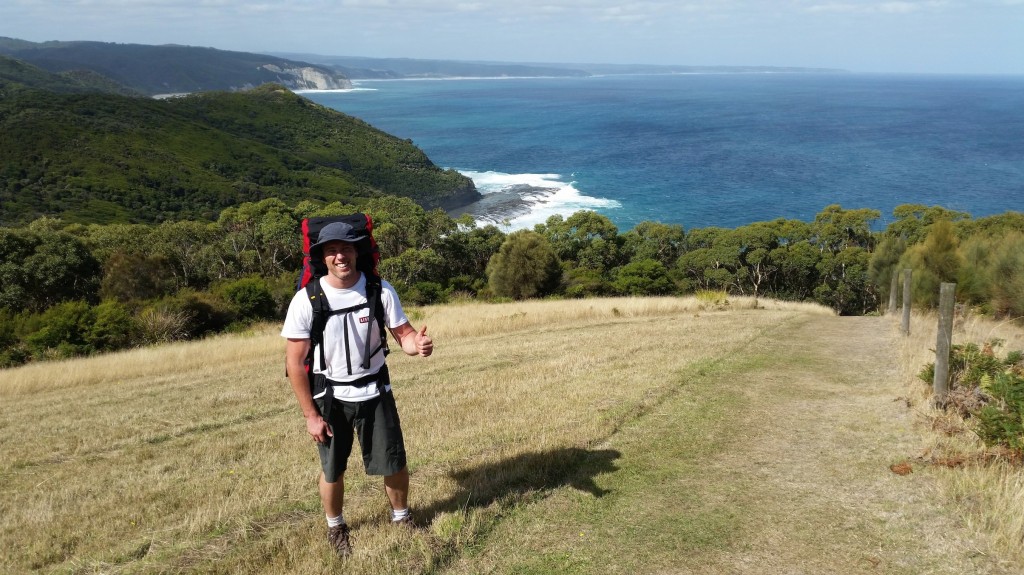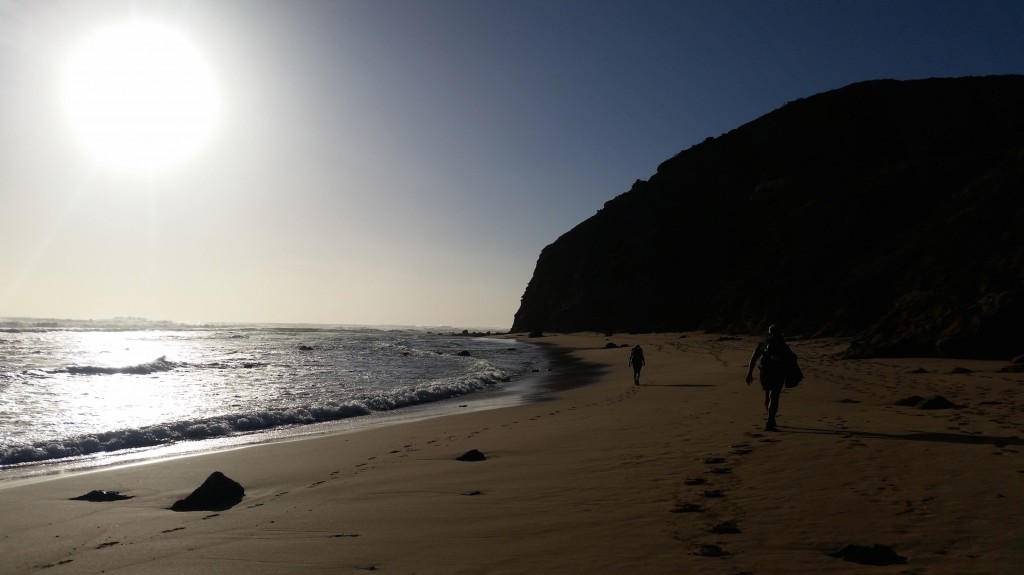 Bright 12hr Mountain Bike Race – February 14th 
On Saturday 14th February my mountain bike adventure mate Dane Keevers and I attempted our first 12 hour mtn biking event at the Bright 12hr Gravity Enduro. On the 4 hour drive up from Melbourne on Friday night we drove through some of the worst conditions I've ever driven in here, so we knew the race was going to be a wet one. Whilst I've done some mountain biking at Lysterfield in winter, nothing prepared me for how wet and muddy I was going to get. Fortunately it wasn't that cold but when water is flowing down the trail quicker than you are riding, you know it's going to be a tough day!
After completing 3 laps each at about 8 hours into the 12 hour event we decided to pull the pin. My last lap i was literally pushing my bike in sections for 50-75m at a time and the call of a hot shower, cold beer was too great. Plus we'd actually survived longer than most amateurs with most of the riders pulling out because of the conditions.
Overall though it was a really well run event, awesome course and look forward to tackling another mountain biking event soon.
And in a stroke of luck the Adventure Travel Film Festival happened to be on in Bright over the weekend. Whilst I didn't get the chance to see Dream Racer a documentary on Christophe Barriere-Varju's Dakar experience, i did get the picture below with his bike and saw my dream bike the KTM690 with rally fairing.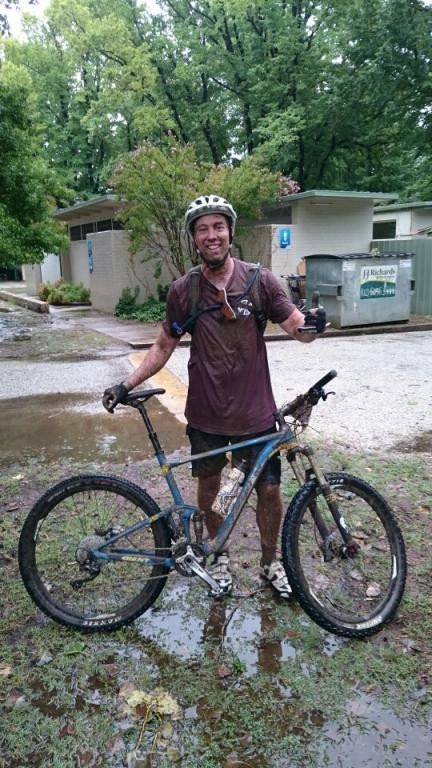 Californian Redwood Forest in the Otways – February 7th 
Here's a few photos from the Californian Redwood Forest in the Otways.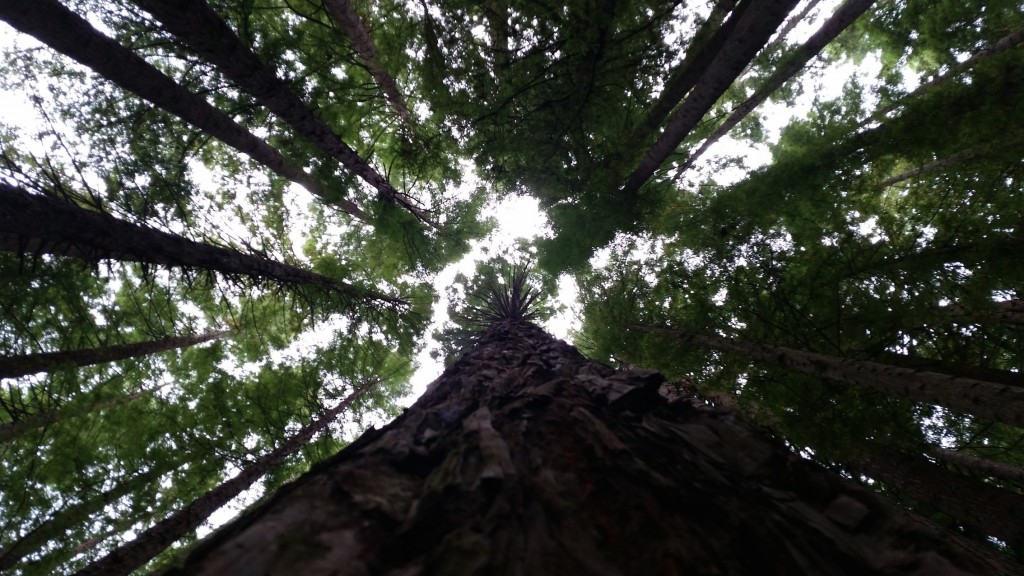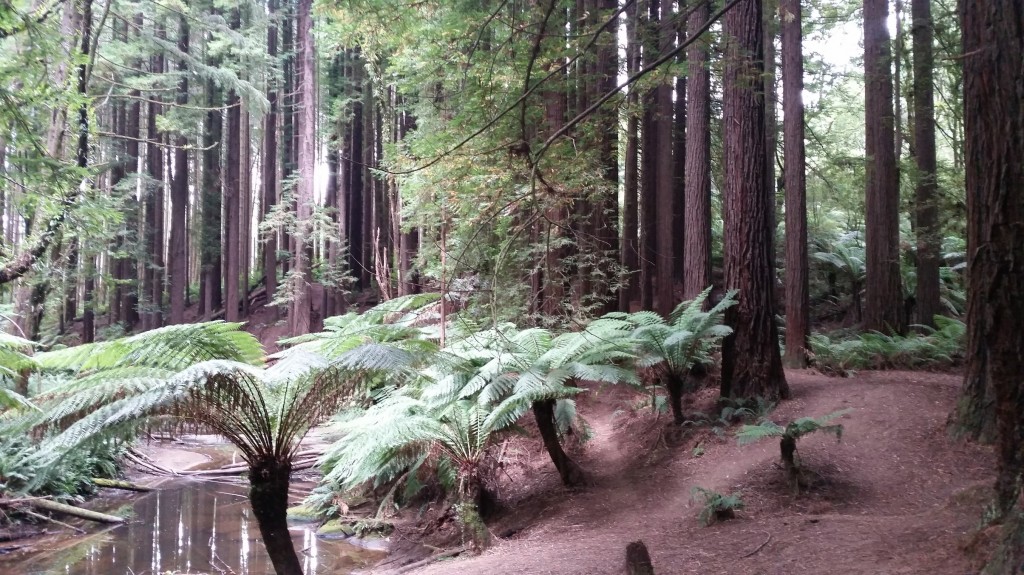 Mt Buller to Bright – 420km High Country Loop – 25th & 26th January 2015 
My first moto trip of 2015 was amazing! Mapped out a great route from Mt Buller to Wandiligong Pub just south of Bright and camped there for the evening before returning back to Mt Buller on the Sunday. One of the best aspects of a ride like this is that you really get a feel for the different terrain that the Vic High Country has. The trails around Mt Buller all tend to be far rockier whilst around Bright they are more loam based and far less taxing on the body to ride.  A highlight of the trip was meeting Matt the owner from River to Ridge Adventure tours who is starting a dirt bike tour business based out of Bright. A great idea and I look forward to catching up with him again and joining one of his rides sometime in 2015.
Hightlights –
Managing to pull off a 420km ride in 2 days with no issues and awesome terrain
Meeting Matt from River to Ridge Adventure tours and having a great yarn in the Wandi Pub
Riding awesome tracks like Dan Buffalo Divide track, Demon Ride and Nolan's Ridge track
Lowlights – 
Dropping my bike on a rock and damaging the radiator
Mt Buller to Bright Route – Light Blue Line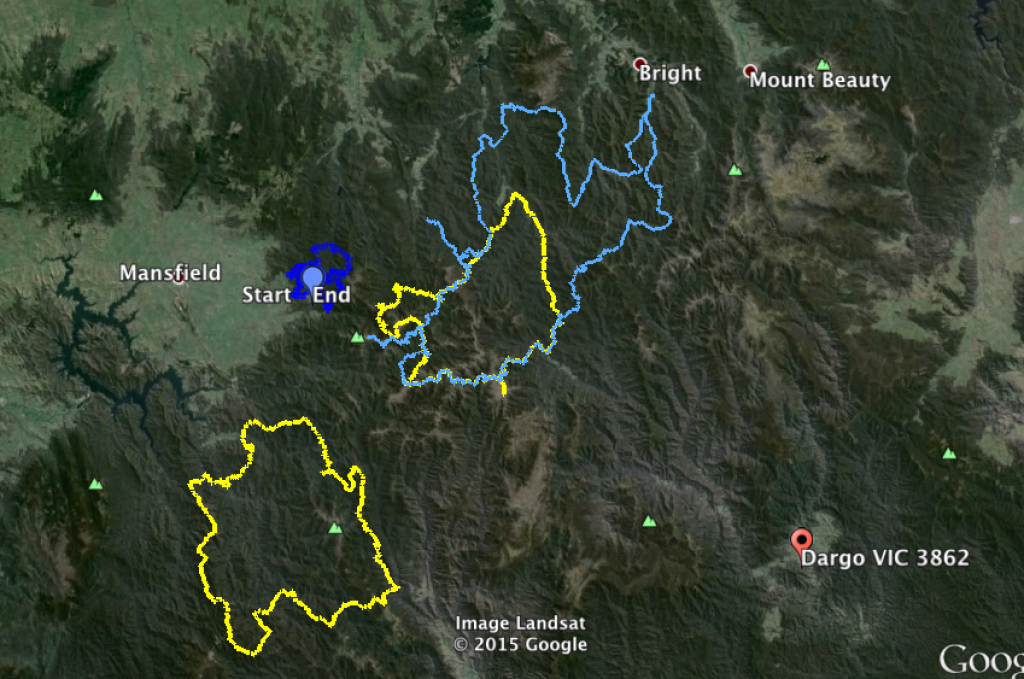 Howitt Plains provides one of the iconic views of the High Country.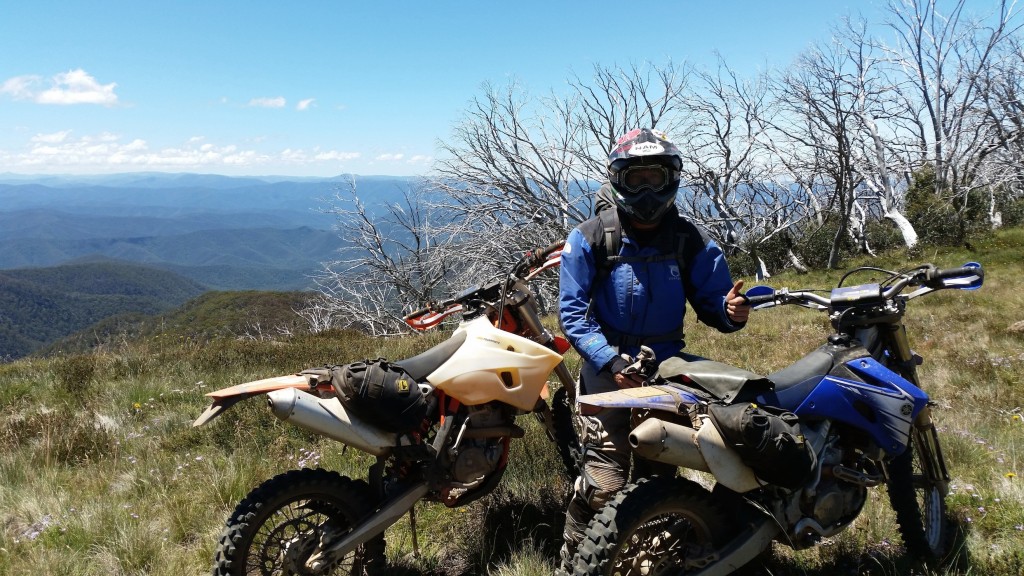 Mount Buller in the background, our final destination. Whilst it was probably only 10km's away in a straight line, it still took us 90mins to get there on the bikes.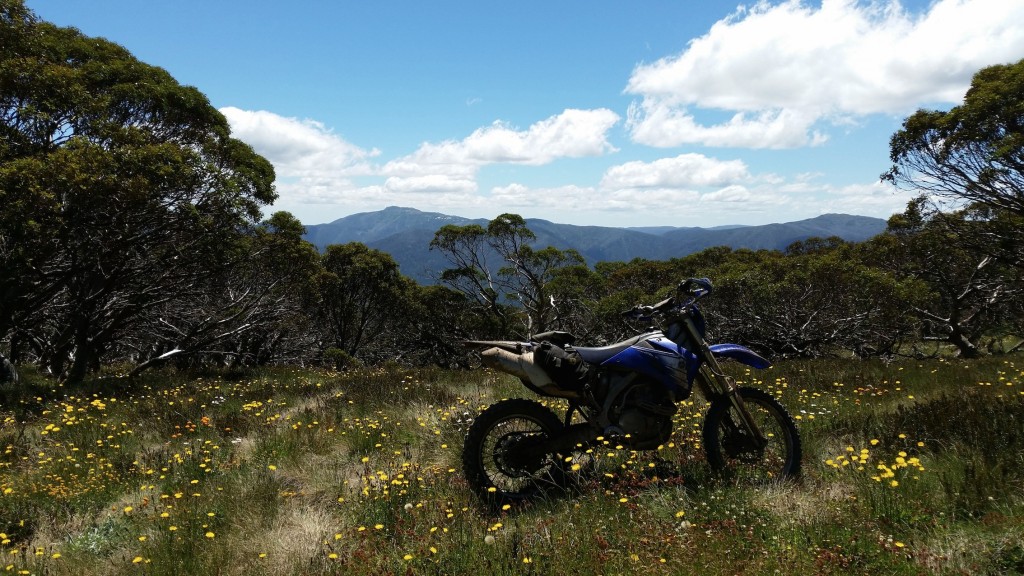 Matt from River to Ridge Adventure tours welcomed us into his home and provided a few beers and plenty of conversation around the awesome trails the Vic High Country has to offer. Great initiative and you wouldn't meet a nicer bloke. Look up www.rivertoridgeadventuretours.com. Chris was particularly impressed with his incredible maps!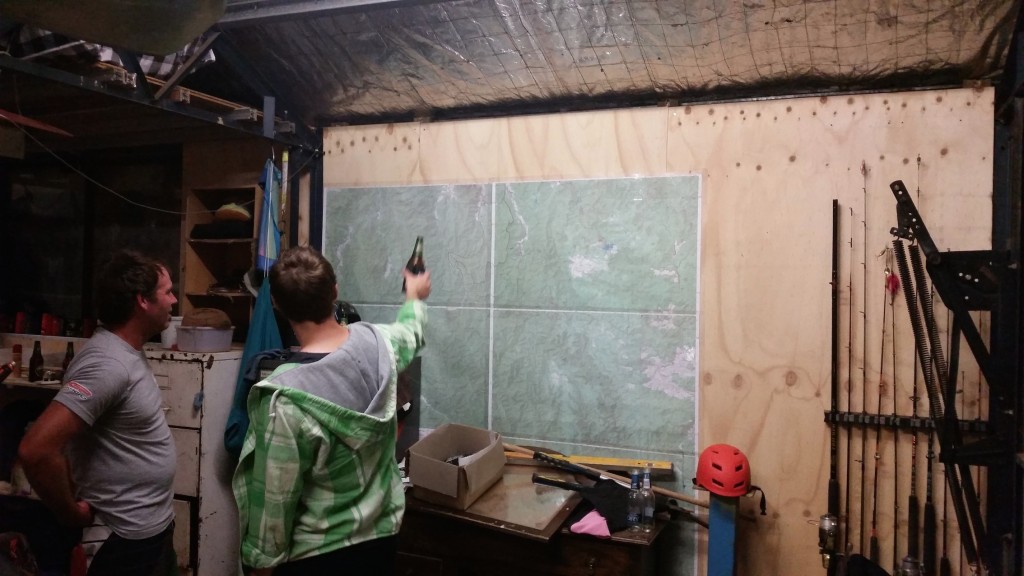 Great Ocean Road 2 Day Tour Research Trip – 18th & 19th January 2015
Over the past 2 months I've been feverishly spending every opportunity possible exploring the Grampians & Great Ocean Road trying to put together the best 2 days tours on the market. Some of the advice I'd recieved off friends was to check out the Otway Fly and finally i got an opportunity to do it. For some reason tour operators don't tend to visit this attraction and I can only put it down to cost as it's $25 per person but I will absolutely absorb this cost on my tours as the Otway Fly will be a real highlight for my guests.
Highlights
The opportunity to  walk at 25m above the ground allowing you to stare at the majestic beauty of a temperate rainforest
It's an awesome learning opportunity as they've installed really good educational signs along the route that covers everything from ecology to wildlife
It's a very unique experience as it's 1 of 4 steel canopy walks in the world
Great photo opportunities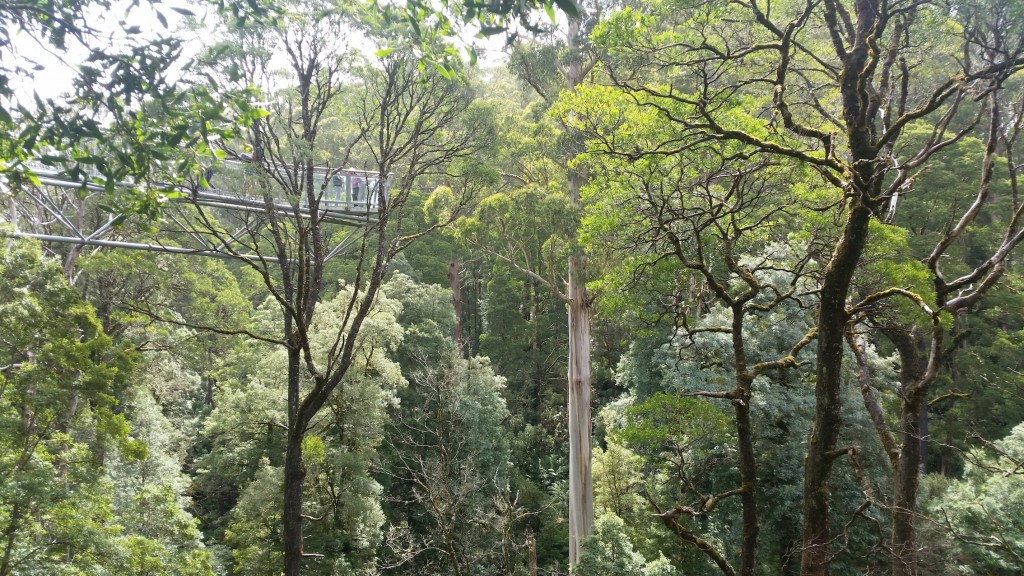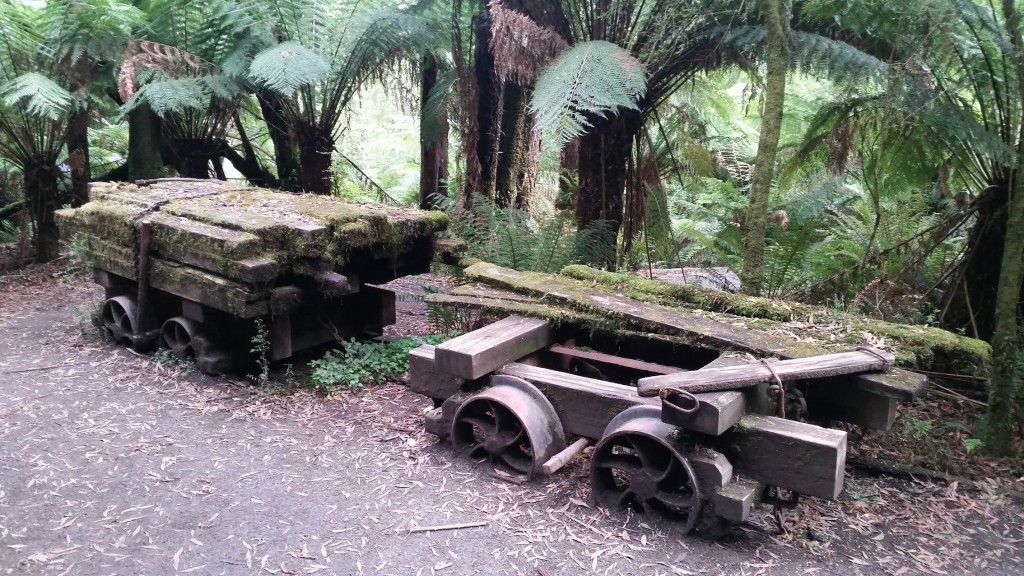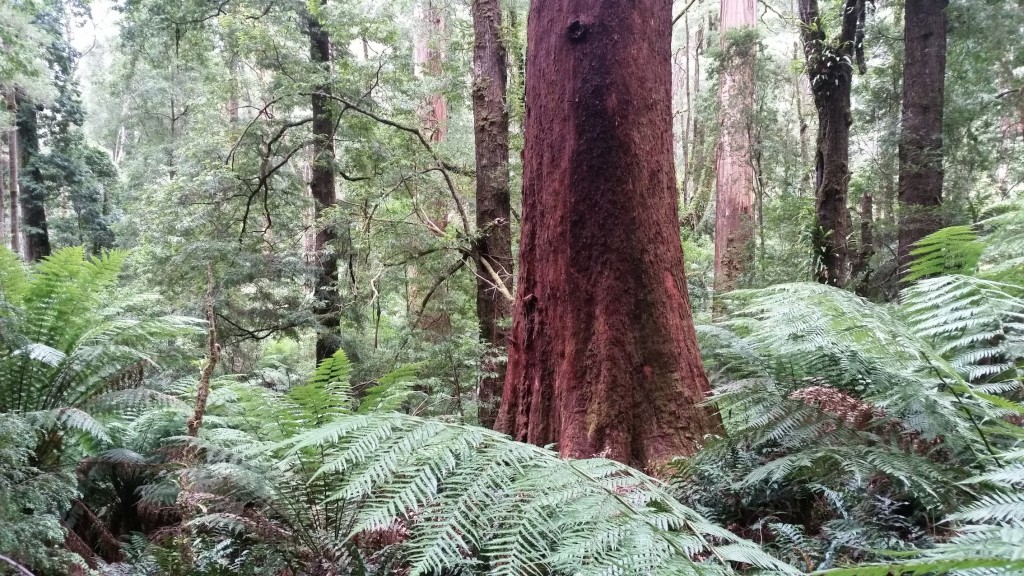 Jamieson to Woods Point – 230km High Country Loop – 13th & 14th December 2014
For the second time this year i was lucky enough to escape Melbourne and head out for an overnight ride in the Victorian High Country with my mates Alex, Sacha & Tim.
Here's a few pics from an epic weekend in the Victorian High Country
Highlights 
Riding 2 of the toughest hill climbs I've ever done
Watching Alex ride with a 20kilo backpack that made him look like a sherpa
Amazing views from Mt Terrible looking back towards Mt Buller and Lake Eildon
Lowlights
Forgetting my shoes and walking 2km to the pub in bare feet
The 30 degree heat melting my cheese and bananas in my panniers
Paying $3 a litre for petrol at Woods Point
A great shot of Alex! He complained the whole time about his heavy backpack but on the way back to Melbourne he was more stoked on moto riding than ever!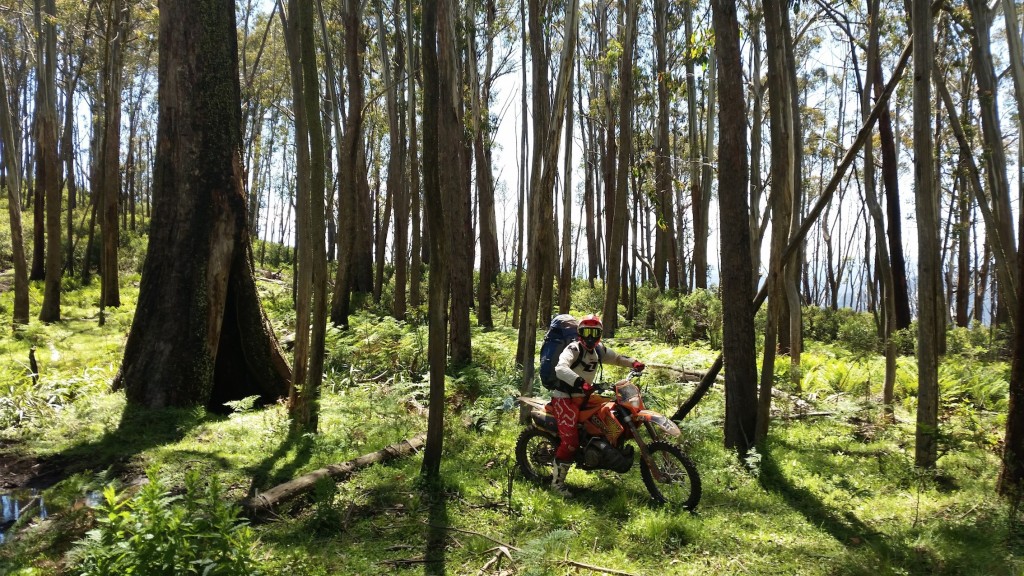 Awesome views from Mt Terrible looking north east towards Lake Eildon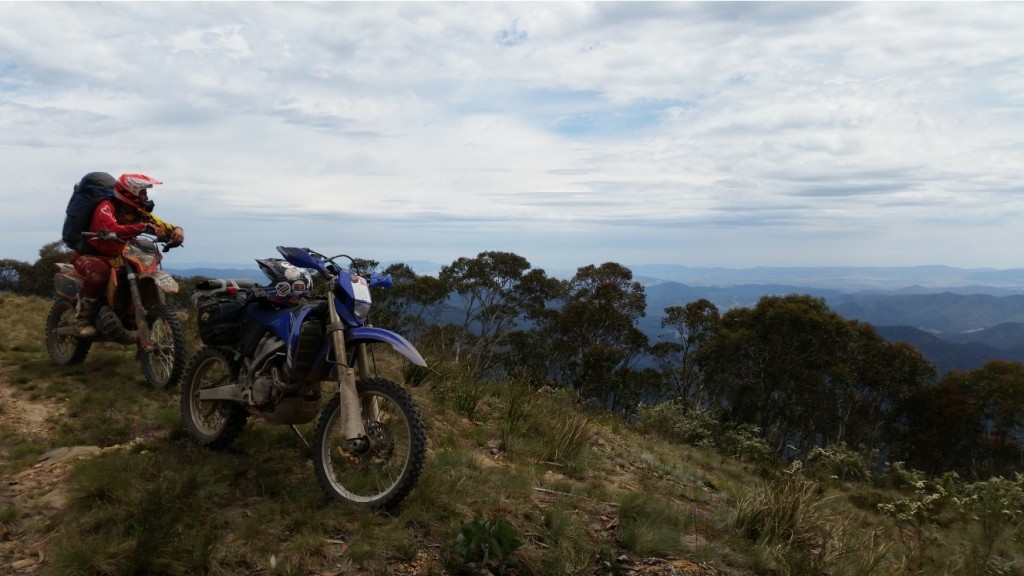 Trying to dry our clothes in vain.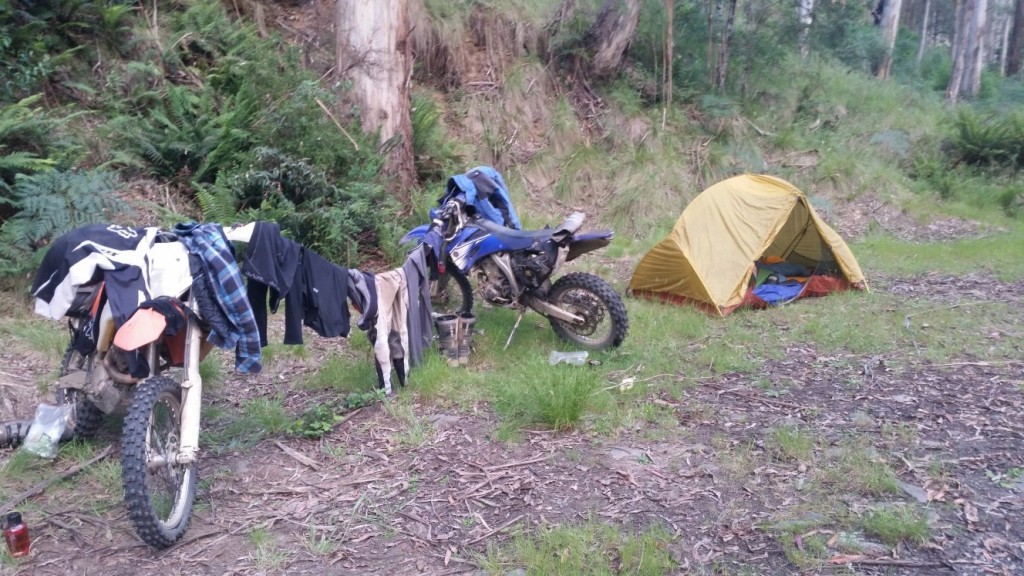 Awesome shot of Tim, Alex and Sacha.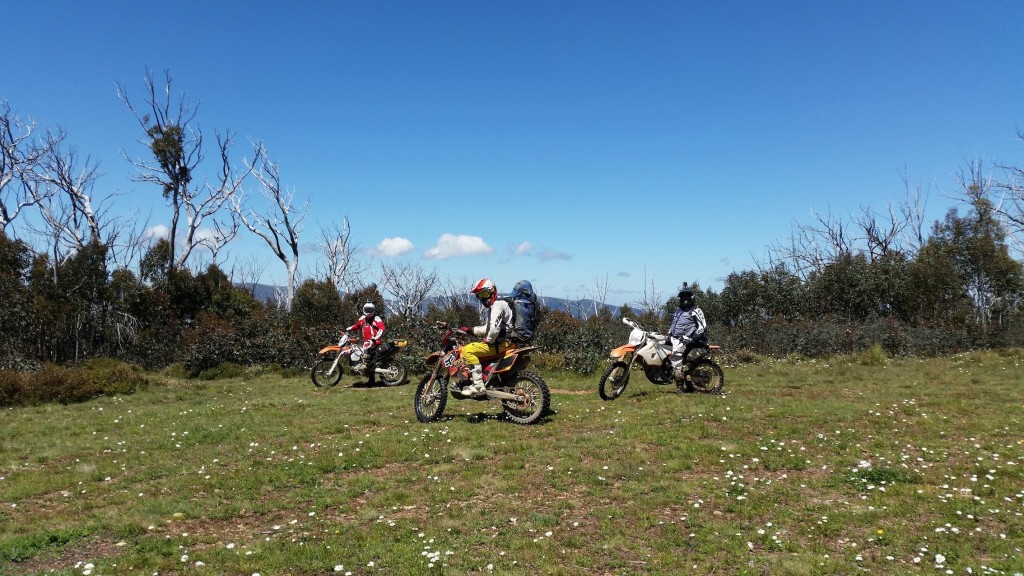 Mount Buller – Australian Alpine Epic Trail – 6th December 2014
On Saturday 6th December my close mate Dane and I headed up to Mt Buller for the launch of the Australian Alpine Epic MTB trail at Mt Buller.
This trail has been in the making for several years and is the jewel in the crown of Mt Buller's trail network with it being the first IMBA rate "Epic" trail in the southern hemisphere, so we were keen to see what it offered.
The total trail length is 42km's and it's TOUGH! Whilst the last 8km descent is the best trail I've ever ridden in Australia, there's lot's of fire road climbing to get to the amazing singletrack that World Trail have built.  So here's my pro's and con's
Pro's 
– Amazing scenery and the diversity of the environment is worth this ride alone.
– The Epicentre Cafe and Bike shop located on the Telephone Box Junction at Mt Stirling is a welcome sight after bombing it down an awesome fire trail from the top of the Stonefly ascent.
– The final 8km descent into the Delatite Valley is incredible and I heard riders comparing it to trails in Whistler
– The last 3km of singletrack that follows the Delatite River offers amazing scenery and just finishes this amazing ride
Con's 
– There's tough fire road climbing from the Telephone Box Junction so don't think it's 42km of singletrack heaven.
– It's a long day out and I personally was pretty spent by the time I reached the last 8km descent
– No trail distance markers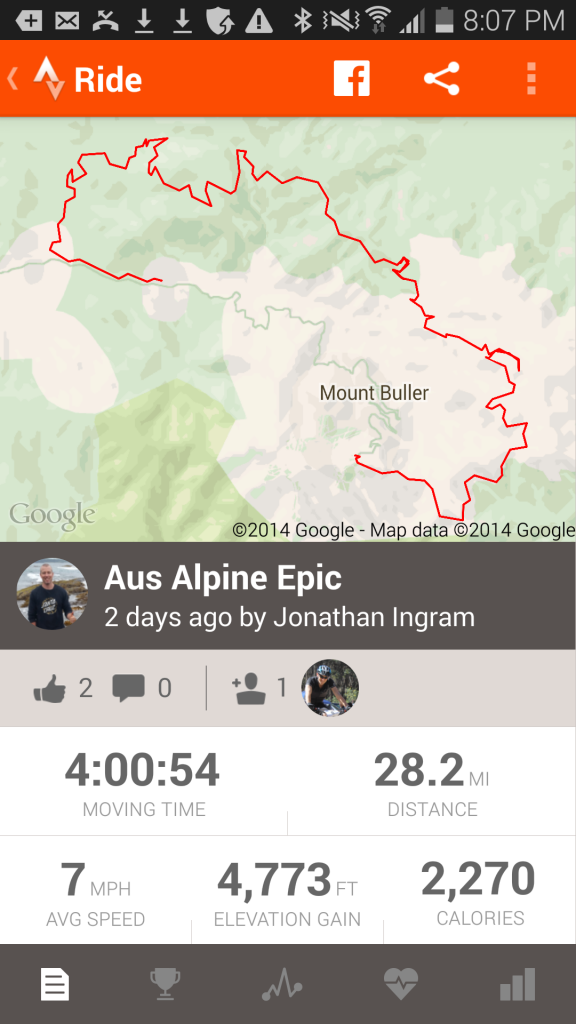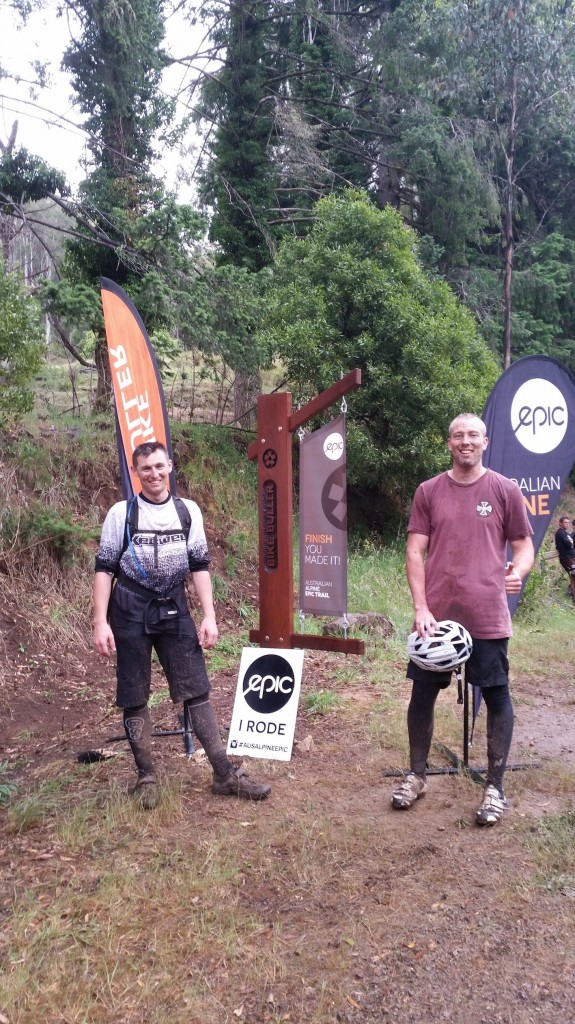 December 15th 2013 to April 2014 – 20,000km Motorbike trip through Southern Africa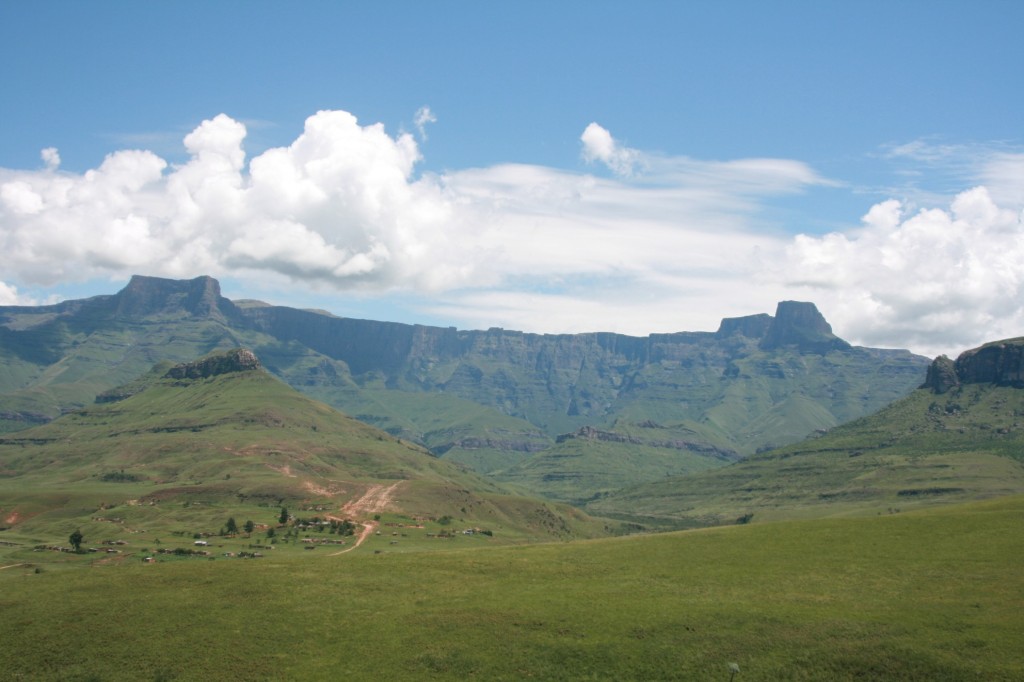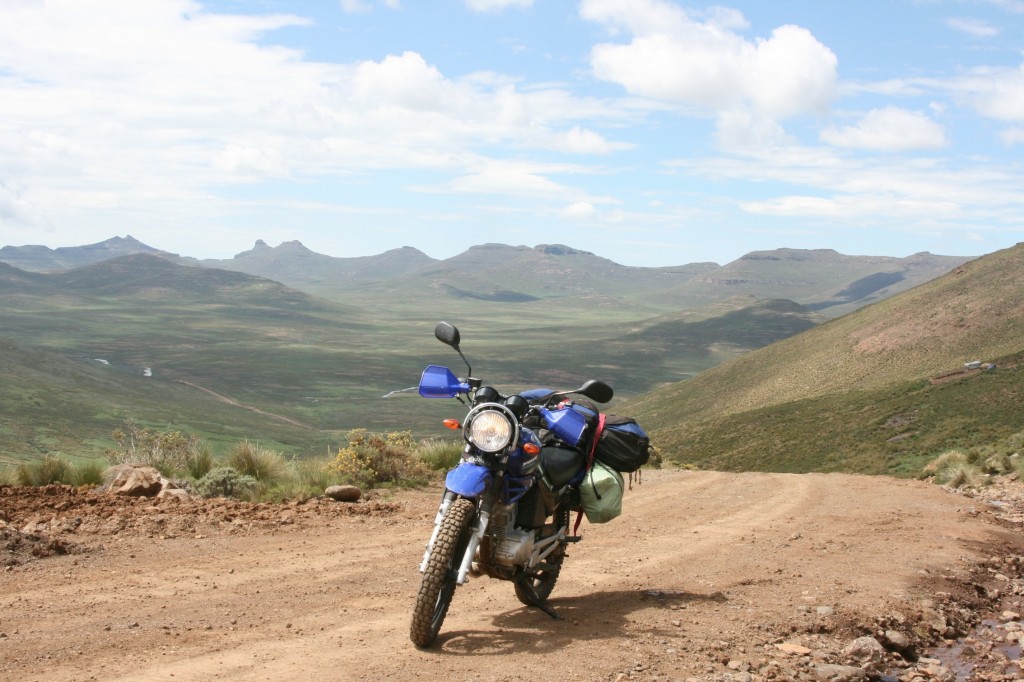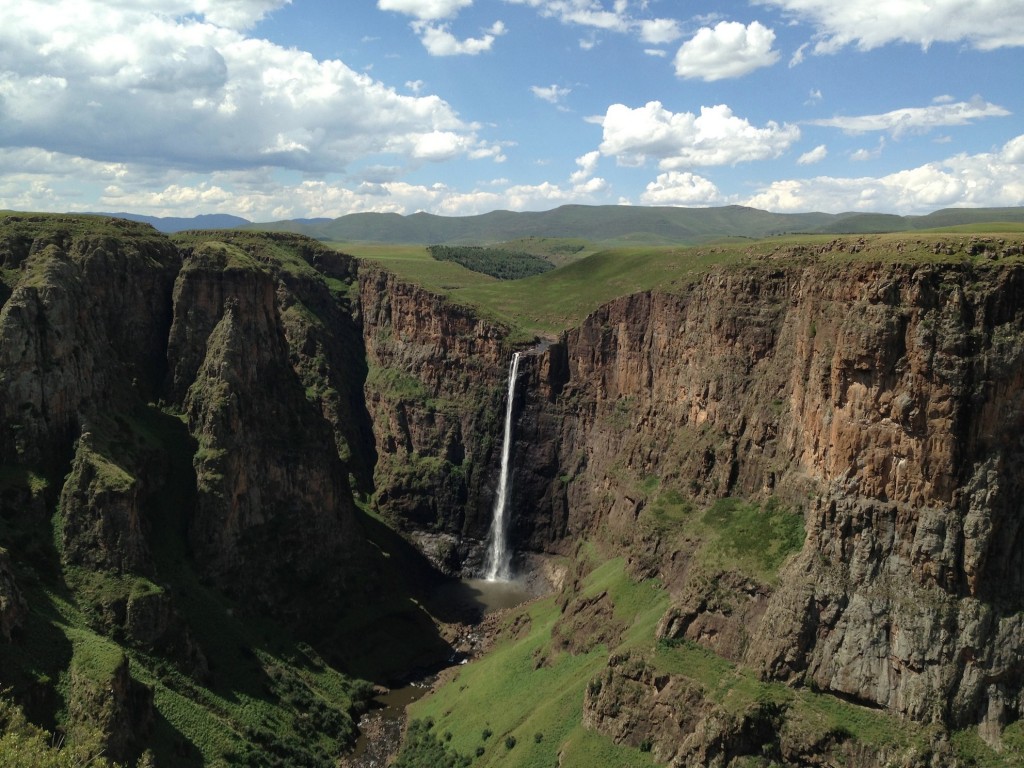 [show-contactus.com-form]