2 Day Sealers Cove Guided Walk
Good Times Tours offers dedicated 2 day sightseeing tours of Wilsons Promontory which requires no hiking packs etc, but for those looking to do an easy introductory hike that takes you deeper into the National Park then the 2 day guided hike to Sealers Cove is a great option.
Tour Information
2 Day – 1 night – $220 per person
Departs Saturday's from metropolitan Melbourne at 7:30am
Tour Returns - Sunday approx. 7pm
Minimum Group Size - 5
*Please note that the guided walks I offer are for private groups of 5 or more. For individuals I offer the 2 day sightseeing tour which involves approx. 20km of walking over 2 days. The reason why I don't place individual or couples with other groups is that it's difficult to match people's fitness levels and often guests are looking to do different itineraries.
Maximum Group Size – 10
Accommodation – Tent camping
Food – All food is included & dietary requirements can be catered for
Tour Runs – Year round
Difficulty – Easy/Medium
Distance – 20.4km total
Enquiries – 0410 341 228 or email bookings@goodtimestours.com.au


The Route
Telegraph Saddle to Sealers Cove camp (10.2km each way)
The 2 day guided walk to Sealer's Cove is a great introductory hike for couples or small groups looking to experience a short distance walk that allows you to immerse yourself in the natural beauty of Wilson's Promontory National Park. Day 1 is relatively easy with a short steady 3km climb to Windy Saddle before a 6km descent through the forest and down to the serene Sealers Cove with it's white sand and flat waters you feel like you've arrived in paradise. The campsite is located under the forest canopy on the edge of the cove and is one of the most picturesque camps in Victoria.
The walk should take approx. 3hours and we'll arrive at camp at 2pm which leaves plenty of time for relaxation and to soak up the raw beauty of your own private beach for the day.
On day 2, we'll be well rested and have a slightly more difficult walk back to Telegraph Saddle. Once back at the vehicle, we have the option of taking a short walk to the summit of Mt Oberon to enjoy an amazing vista over Norman Bay and Tidal River. At approx. 4pm we'll depart Wilsons Prom for Melbourne with an expected arrival time at 7pm. There will be plenty of time for rest stops on the way home as well.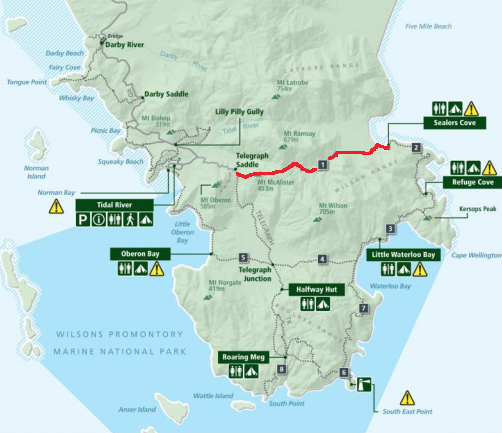 Equipment that's included!

– Hiking pack
– Sleeping bag with liner
– Inflatable sleeping mattress
– Inflatable pillow
– Headlight
– Walking poles
– Water bottles
– Water purification tablets
– Insect repellant
– Sunscreen
– Baby wipes
– Travel towel
– Cooking stove & cutlery, cups etc.
What to bring

– Hiking boots
– Rainwear & appropriate clothing
– Music & books
– Favourite snacks
– Toiletries
– Sunglasses
– Hat
Your Guide 
Hello my name is Jono Ingram & I'm the owner/guide of Good Times Tours. I'm a passionate outdoorsman and loving nothing more than showing guests this truly special National Park affectionately known as "The Prom"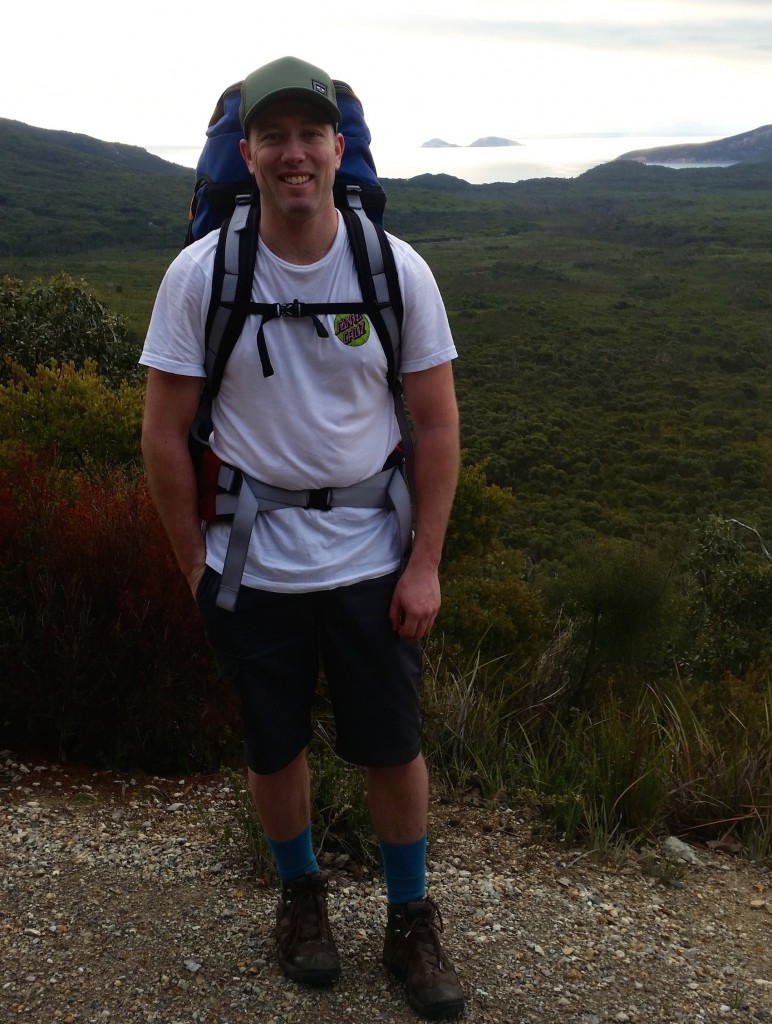 Good Times Tours is an accredited tourism business