Great Ocean Walk
Princetown to 12 Apostles
7kms – 1.5 to 2hrs
Easy/Moderate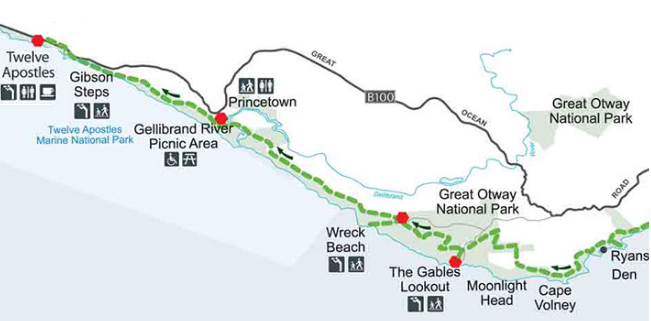 The last 7km's of the Great Ocean Walk starts next to the tranquil Gellibrand River near the little town of Princetown. The Princetown recreation reserve provides an option for groups wanting to camp close to the 12 Apostles and unlike the other campgrounds along the GOW, there are hot showers!

The Good Times Tours vehicle parked next to a little drop-off area for walkers looking to complete the last 7km's of the GOW
Walking in paradise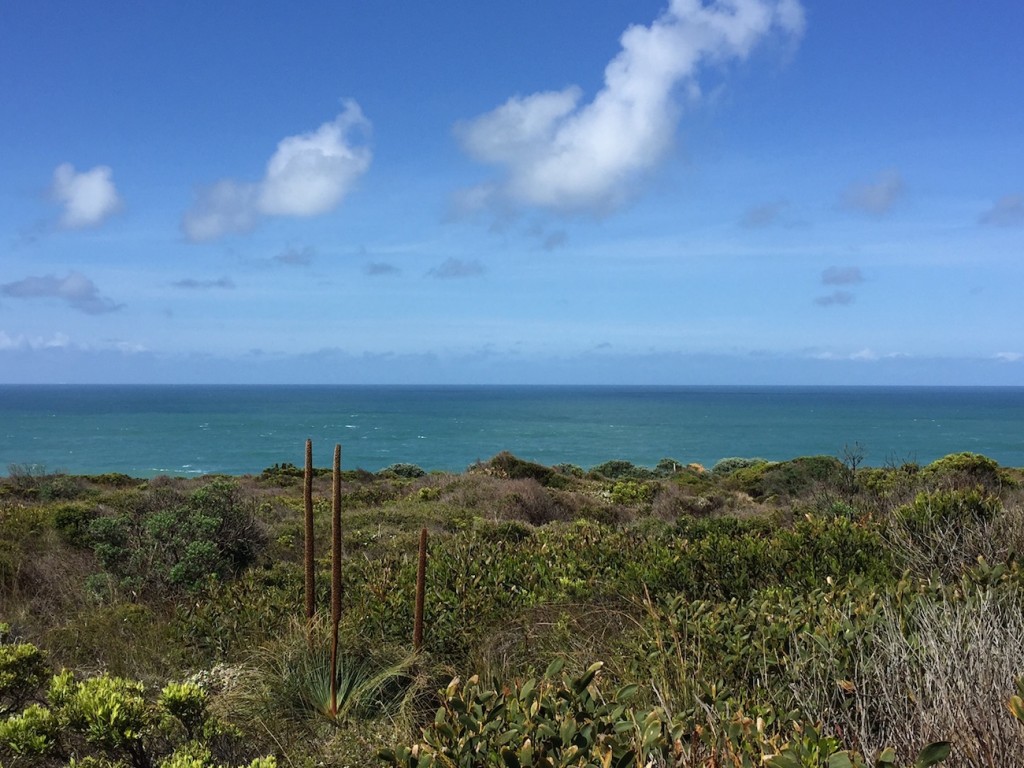 Walkers arriving at a dedicated spot for those who have completed the walk. 500m up the trail is Gibson Steps and another 700m beyond walkers will arrive at the 12 Apostles Visitor Info Centre. The best part about this view is that walkers will often have it all to themselves with all the crowds being at the Apostles (if they only knew what they missed!)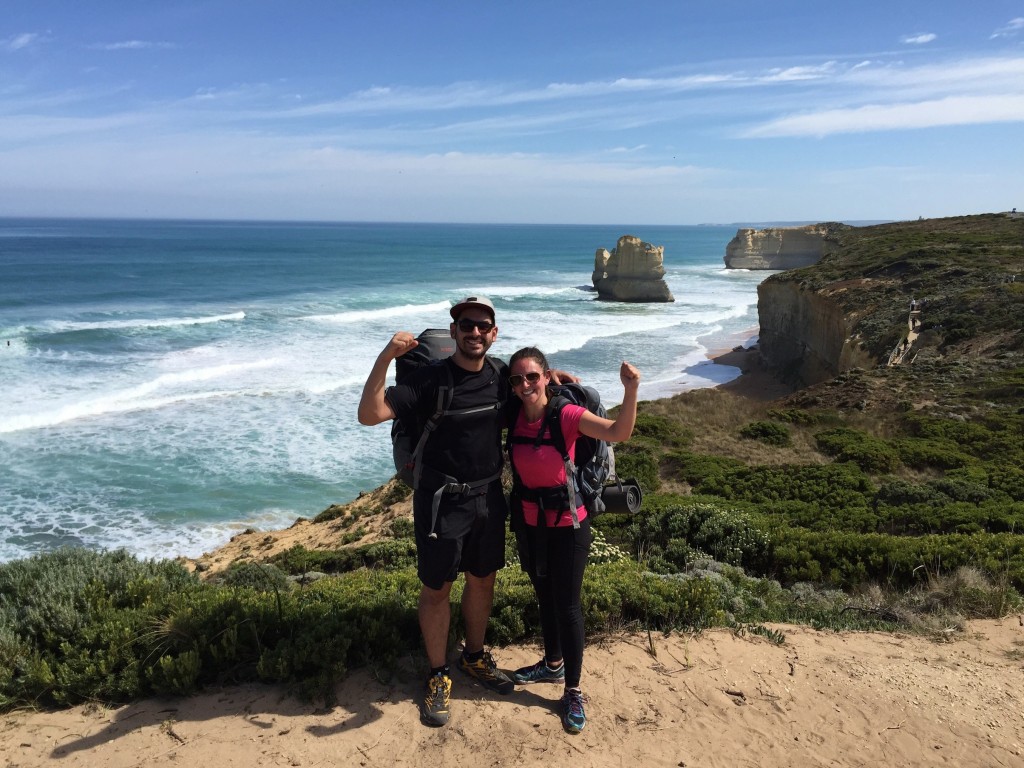 Edging closer and closer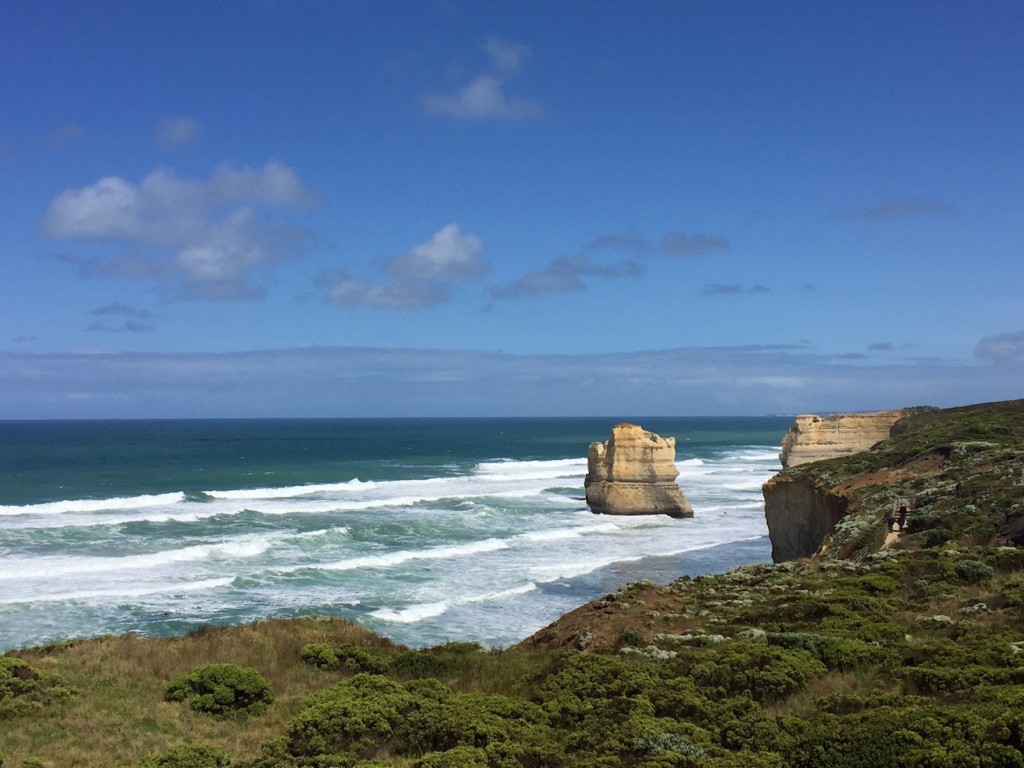 Walking to the base of the Gibson Steps is a must do for all walkers!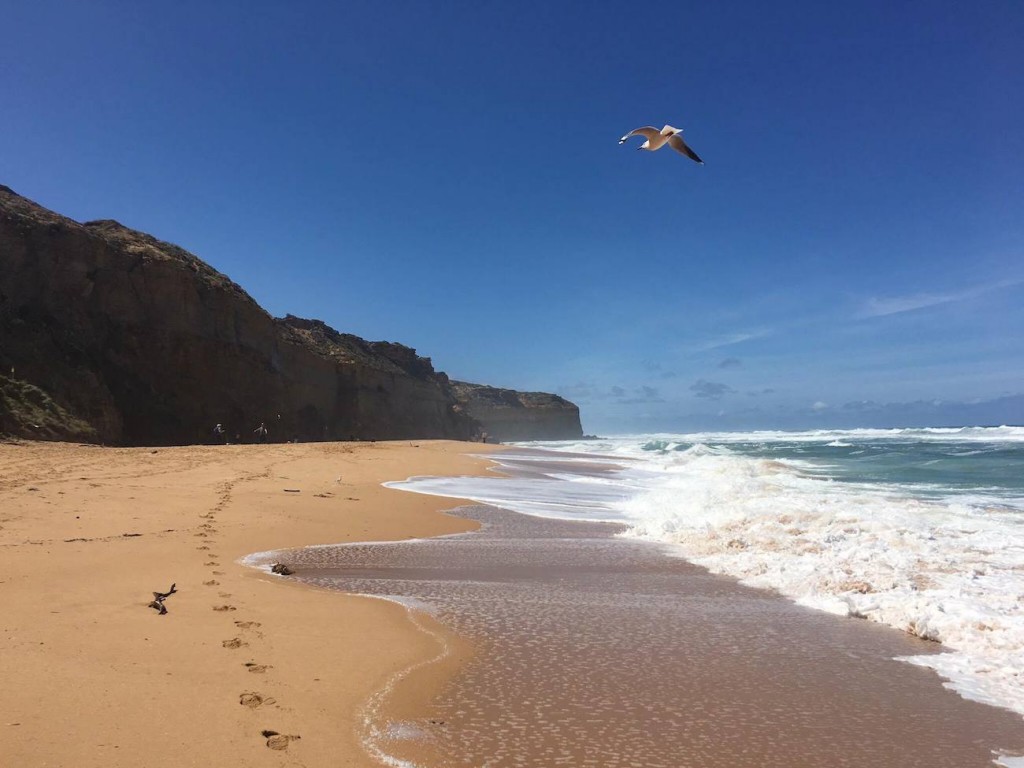 The adventure is complete!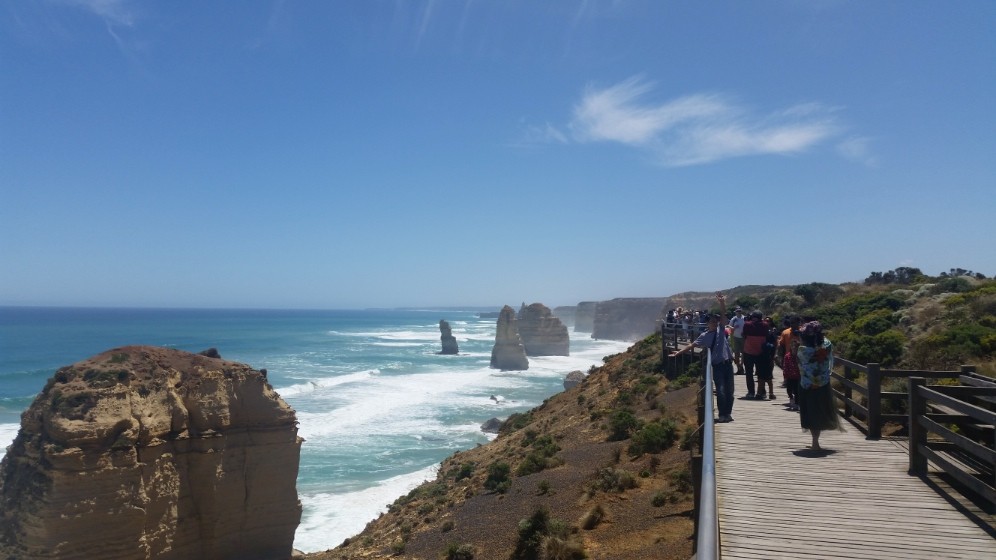 Explore more of the Great Ocean Walk
Stage 1 – Apollo Bay to Elliot Ridge
Stage 2 – Elliot Ridge to Blanket Bay
Stage 3 – Blanket Bay to Cape Otway
Stage 4 – Cape Otway to Aire River
Stage 5 – Aire River to Johanna Beach  
Stage 6 – Johanna Beach to Ryans Den 
Stage 7 – Ryans Den to Devils Kitchen 
Stage 8 – Devils Kitchen to 12 Princetown 
Stage 9 – Princetown to 12 Apostles
For more information on Great Ocean Walk tours click here
Good Times Tours is an accredited tourism business