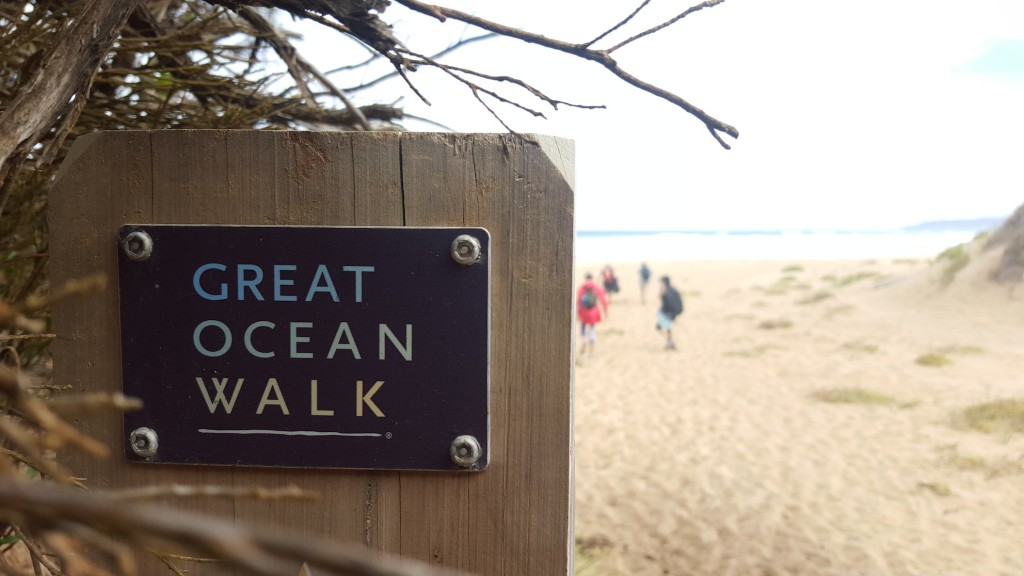 Blanket Bay to Johanna Beach – Great Ocean Walk 
The self-guided two day Great Ocean Walk tour is perfect for those couples or groups looking to experience one of Victoria's best coastal walks. The self-guided option means you only have to carry a small daypack each day and you have the option of camping at the serene Aire River or staying in local accommodation.
Tour Information
2 Day – 1 night – $285 per person
Departs Saturday's from metropolitan Melbourne at 7:30am
Tour Returns – Sunday approx. 7pm
Minimum Group Size – 4
Maximum Group Size – 10
Accommodation – Tent camping
Food – All food & drinks are provided and dietary requirements can be catered for.
Tour Runs – Year Round
Enquiries – 0410 341 228 or email jonoingram@gmail.com
Reviews –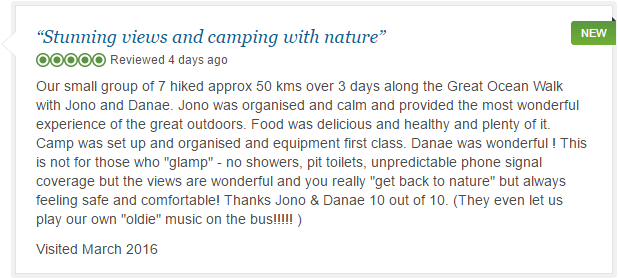 The Route
Day 1 – Blanket Bay to Aire River – 21km's
– Departing Melbourne at 7:30am on Saturday we arrive at Blanket Bay at 11:30. Here you'll be given your daypack complete with lunch, snacks and drinks. A detailed map will be provided before you depart for a 10.5km walk to Cape Otway Lightstation.
– From Blanket Bay it's a relatively easy walk through dense gum forest that opens up to provide spectacular views of the ocean before descending to the serene Parker Inlet which makes the perfect place for lunch and chances are you'll have the entire inlet to yourself.
– Depending on the tide and how adventurous you are feeling, there's an opportunity to either walk the waters edge following rock shelves around Point Franklin or take the short steep climb out of the inlet. Once up on the cliff line it's a slow descent down to Crayfish Bay where there's a new section of trail that hugs the coastline to Cape Otway Lightstation.
– At Cape Otway Lightstation, I'll meet you before we enter the lighthouse grounds to explore the maritime and aboriginal history of the region. There's also a chance to grab a coffee at the cafe and relax before tackling the final 9.5km's to Aire River.
– The trail from Cape Otway takes you through dense scrub before opening up to awesome cliff top views of the Southern Ocean and eventually you'll find yourself in awe of the stunning Station Beach. Depending on how you are going for time you have the option of walking along the beach or taking the inland route which runs parallel to the beach.
– Not long after Station beach you'll find yourself seeing the raw natural beauty of Glenaire Beach from the Escarpment Lookout. From here it's a 1.5km descent down a sandy trail to the Aire River campsite. If you choose the camping option, your tent and camp chair will be waiting for you along with a camp fire and a cold drink. If you choose the accommodation option the van will be waiting for your arrival.
Day 2 – Aire River to Johanna Beach – 14km's
– You'll depart Aire River campground at approx. 8:30am and walk slowly uphill, taking time to stop and enjoy the views over Aire River. The trail then follows the cliff tops with numerous vantage points to take in the spectacular views over the southern ocean.
– At 10:30am we'll arrive at our halfway point for the day which is Castle Cove. The trail runs parallel to the Great Ocean Road here and is a great place to take a short rest and have a quick bite to eat.
– From Castle Cove we depart on the final 7km's of the walk with the trail winding it's way along the coast which provides an amazing view looking back at Castle Cove & Aire River before heading inland through more dense forest.
– After a short while, the trail opens up to provide views of Johanna Beach your final destination. From here, the trail slowly descends down to the beach.
– The last 2km of the hike is along Johanna Beach with an arrival time of 1pm at the Johanna Beach car park. From here you'll be picked up and we'll depart back to Melbourne.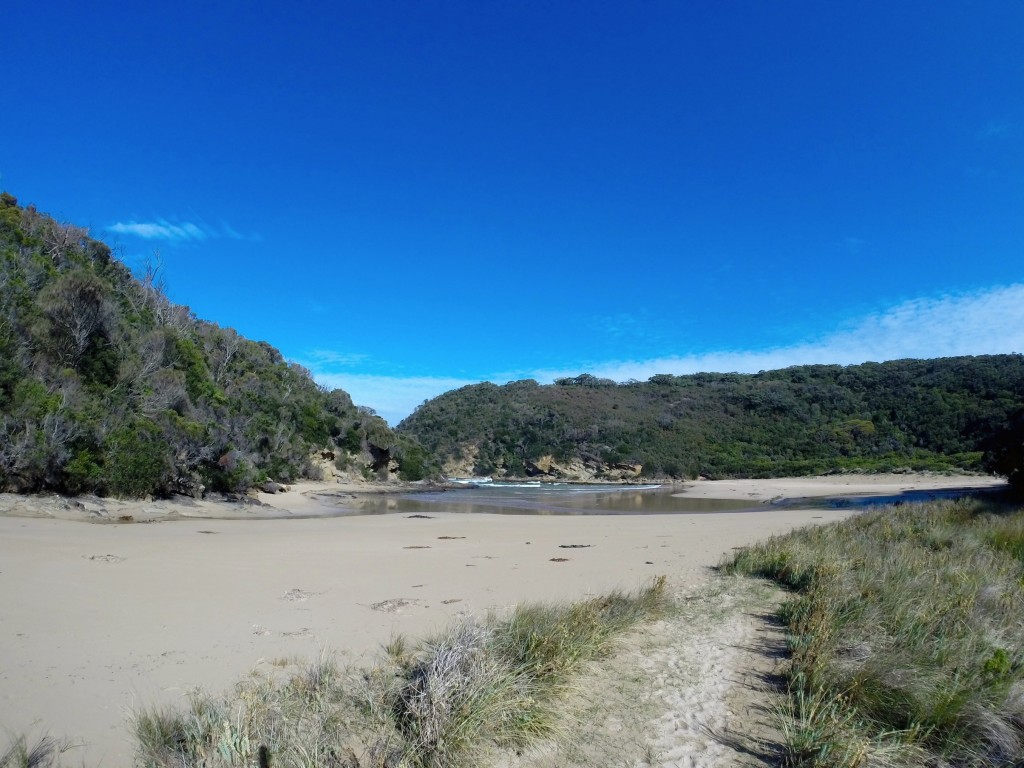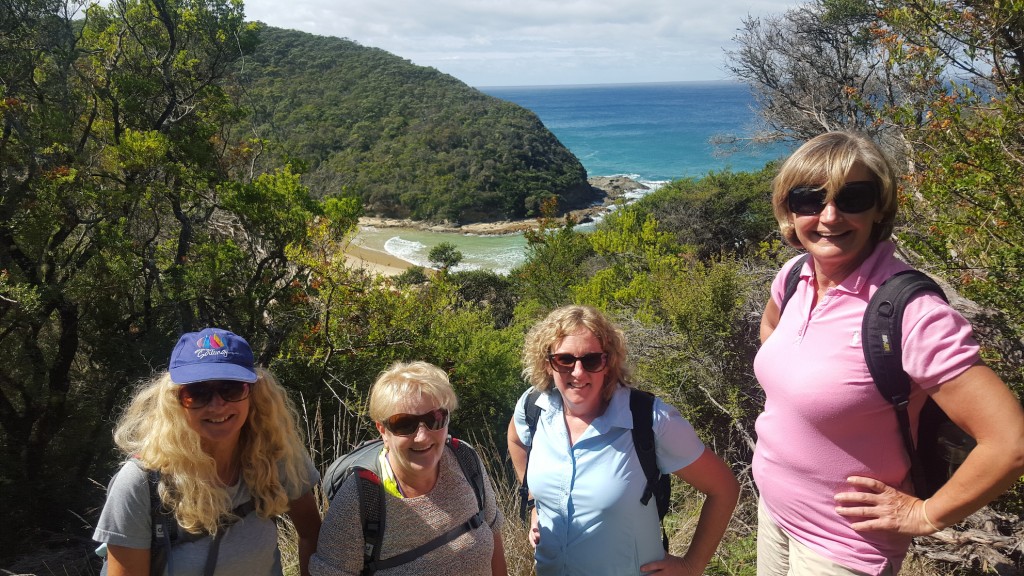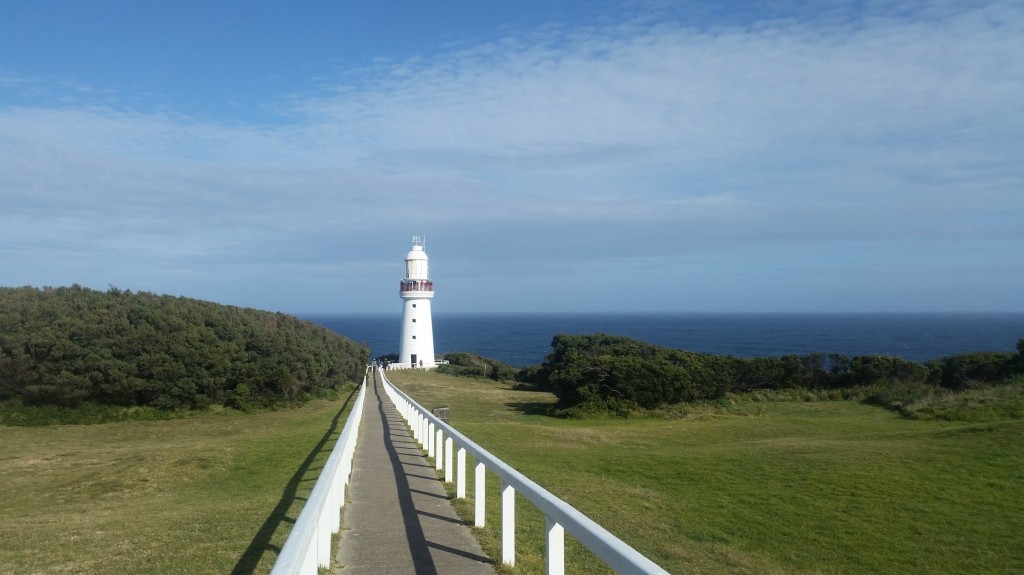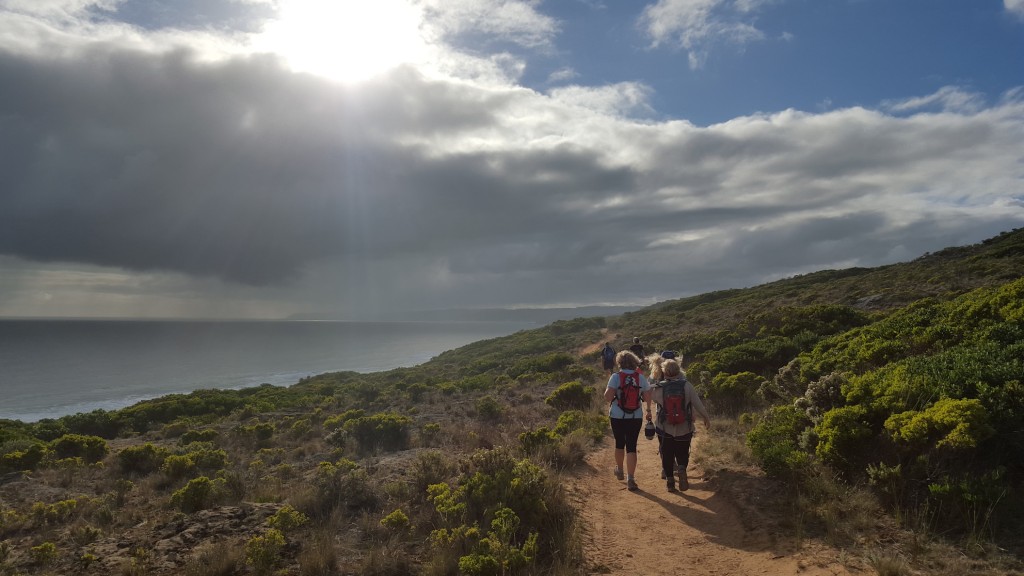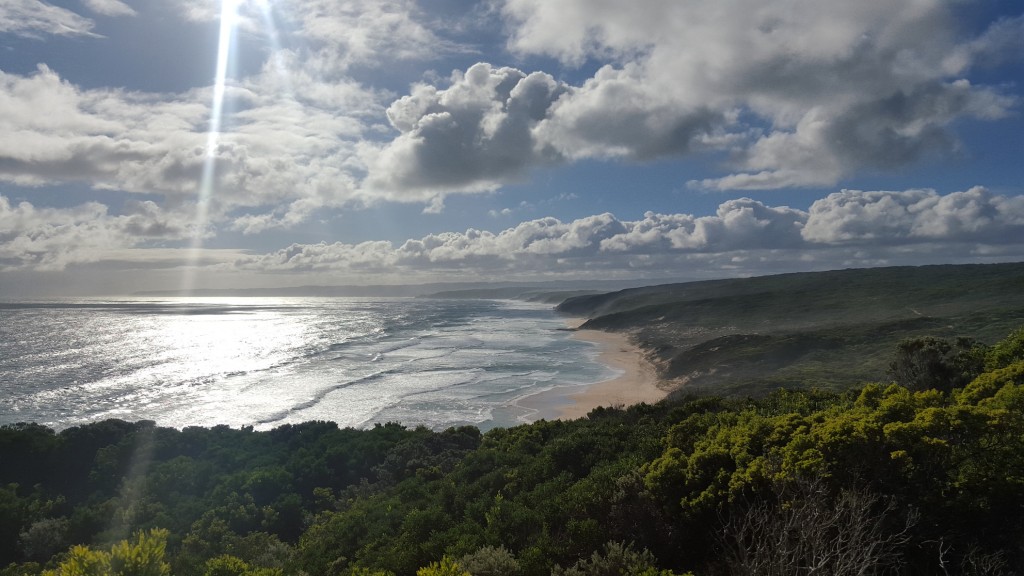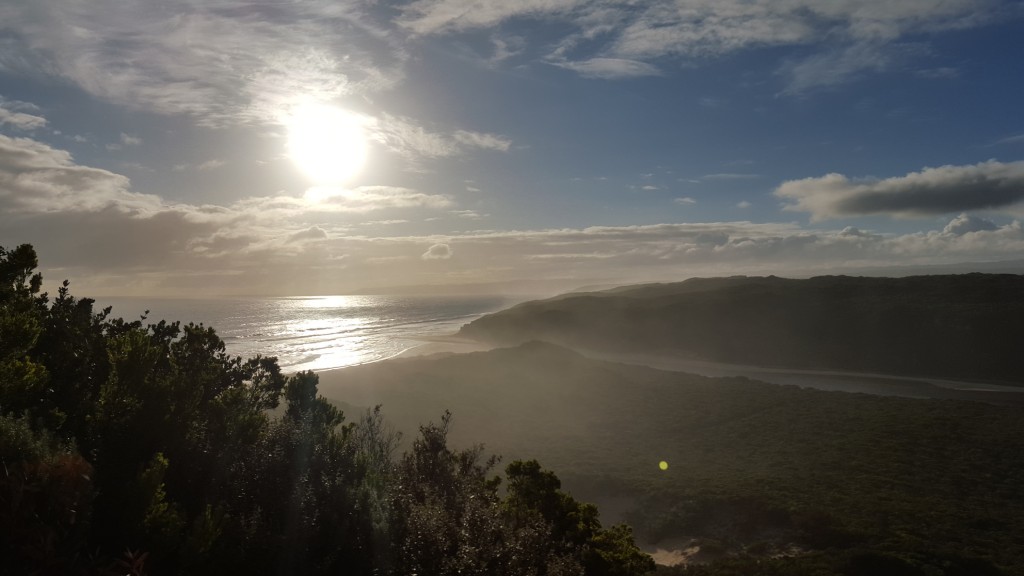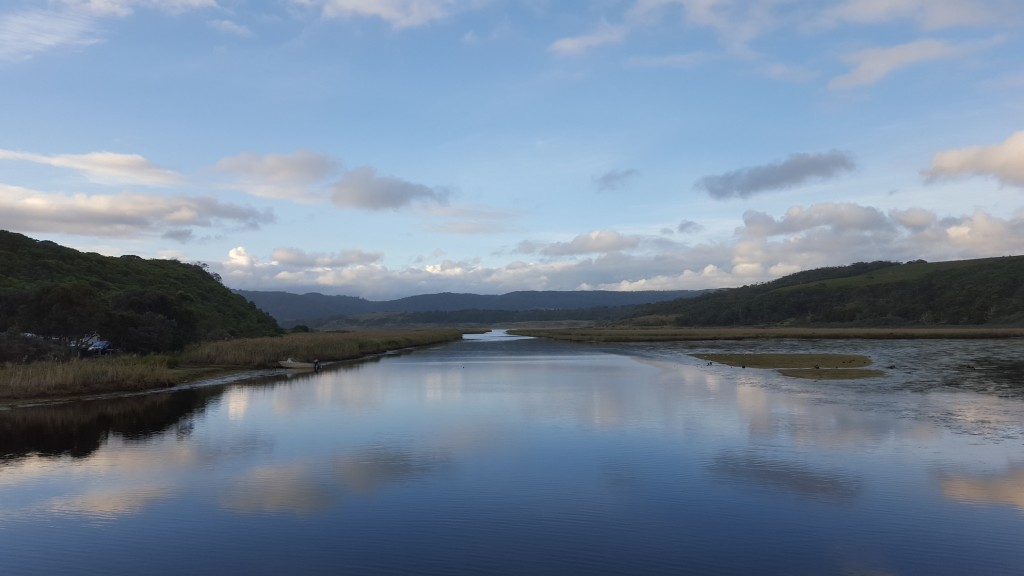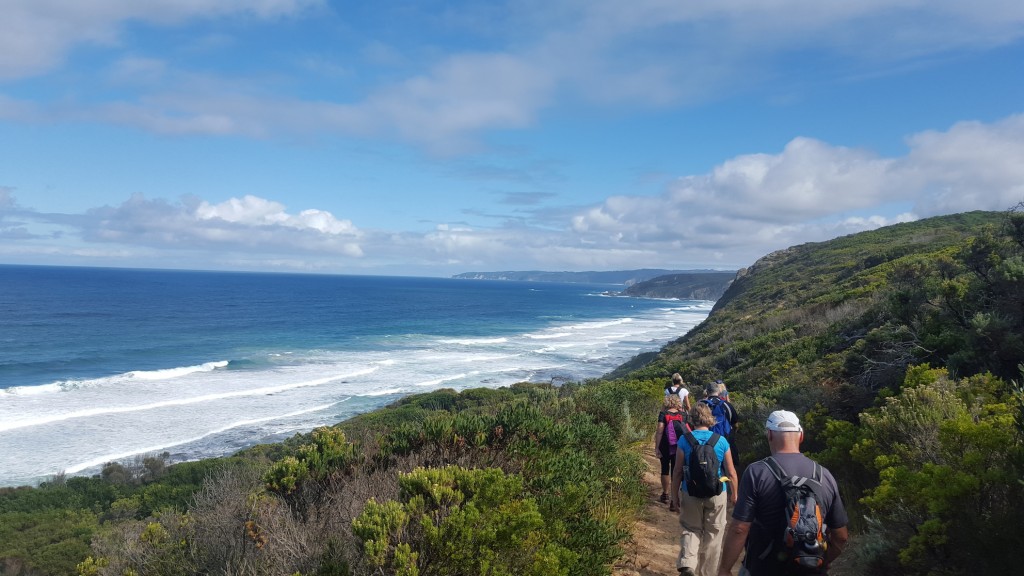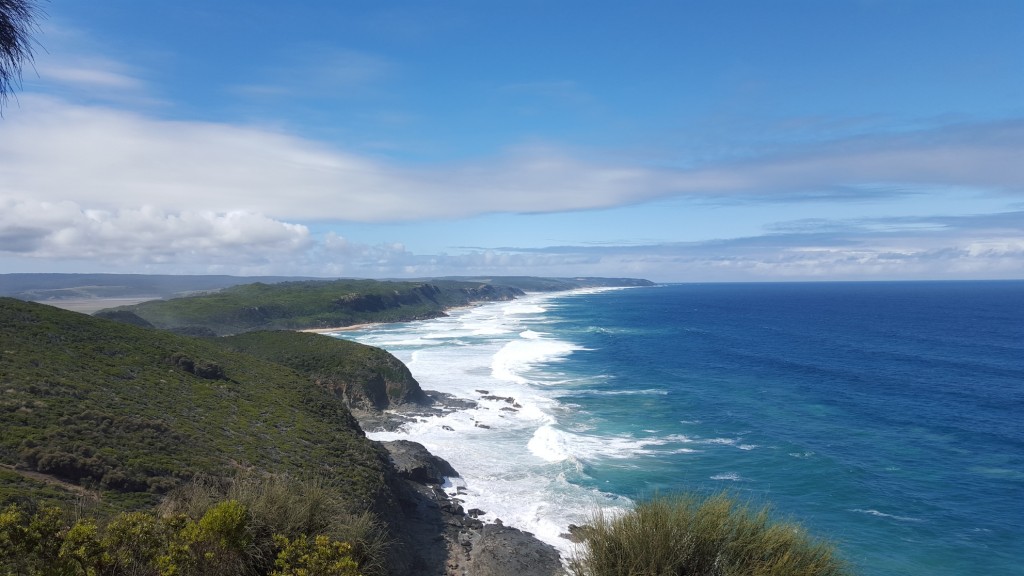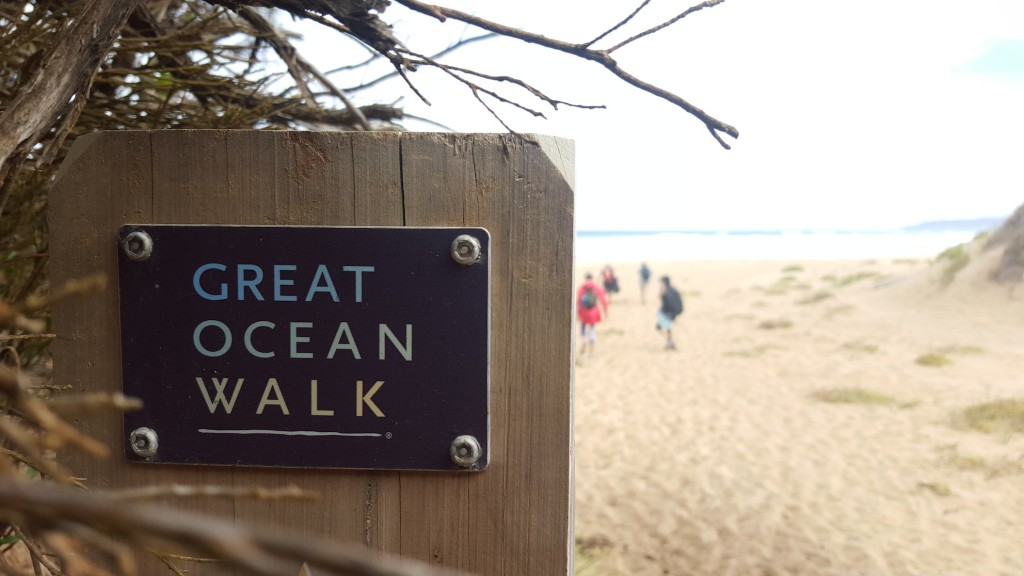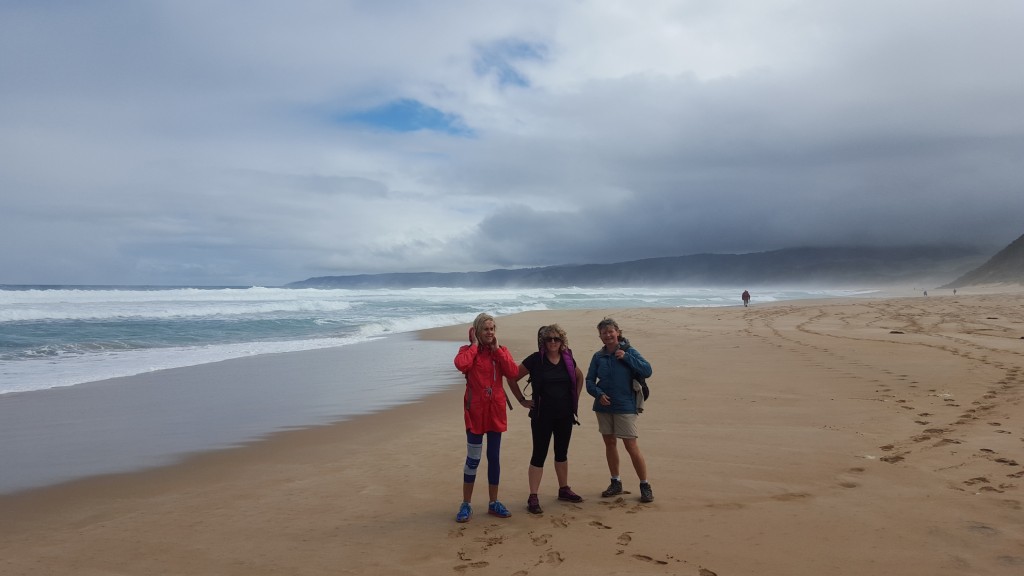 Good Times Tours is an accredited tourism business