Grampians Estate Winery
Visiting Grampians Estate is the best way to end a weekend of exploring the Grampians National Park. This winery is on our way home from Halls Gap and makes a great relaxing stop before we jump in the van for our 2.5hr drive back to Melbourne.
Grampians Estate is a boutique winery that specialises in cool-climate shiraz and sparkling shiraz wines. They have a wide variety of red, white and fortified wines plus they have amazing cheese platters and coffee.
Once the group is finished a free tasting of all the wines, its time to relax and sit under the verandah to share our favourite stories from the weekend before driving back to Melbourne.
Whilst the weekend really is about exploring the Grampians National Park, the region is one of Victoria's premier wine destinations with wine being produced back as far as the 1860's so I like to visit here to round out the weekend and give guests another insight into one of my favourite places in Victoria.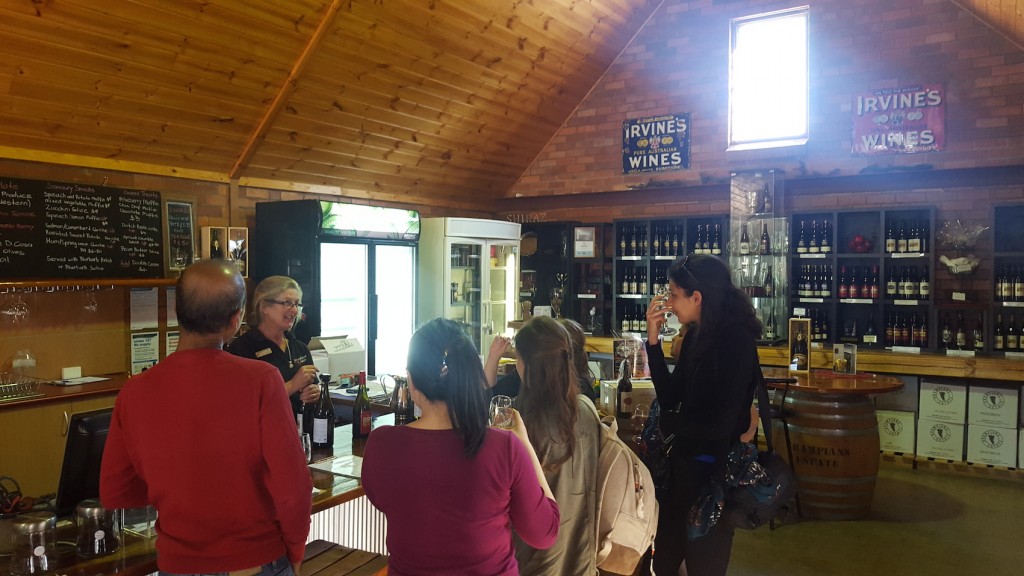 Other Grampians attractions
Good Times Tours is an accredited tourism business