2 Day Grampians Tour!
Good Times Tours offers the only 2 Day Tour of the Grampians National Park. The Grampians combines stunning scenery with amazing walks  amongst unique sandstone mountains and amazing opportunities to see Australian wildlife and learn about the region's rich Aboriginal heritage. 
Tour Departs 
Undercover Taxi Rank on St Kilda Road (between Hamer Hall & the Arts Centre) at 8:30am Saturday mornings. Please note it's approximately 200m from Flinders Street Station.
Tour Returns 
Melbourne @ 7 Sunday evening (dropoff address is the same as pickup)
Minimum Group Size – 4
Maximum Group Size – 10
Accommodation –
Tent camping with all camping equipment provided at Halls Gap Caravan Park – $195 per person
Equipment includes tent, thermarest sleeping mat, goose down sleeping bag – please just bring a pillow.
Food – Tour price includes a cooked BBQ dinner and breakfast. The tour van has a fridge on board if you would like to bring additional food. Halls Gap the main township of the Grampians is where we'll stop for a lunch break on both days.
What to bring –  Your day pack with water bottle, towel, hat, jacket, sunglasses, toiletries & a change of clothes for Sunday. Please also bring a good pair of runners or hiking shoes as this tour involves approx. 10km of walking over the 2 days. For camping trips please include a pillow and a towel.
Wildlife – The Grampians provides a great opportunity to see Kangaroos, Wallabies, Emus, Cockatoos and Kookaburras.
Tour Runs – Year round
Enquiries – 0410 341 228 or fill out the enquiry form below
TOUR HIGHLIGHTS
PINNACLES WALK
MACKENZIES FALLS
SUNSET AT REEDS LOOKOUT
SUNRISE AT BOROKA LOOKOUT
FISH FALLS OR SILVERBAND FALLS
KANGAROOS IN HALLS GAP
BRAMBRUK CULTURAL CENTRE
WINE TASTING AT A GRAMPIANS WINERY
 For a more comprehensive tour details and to enquire see details below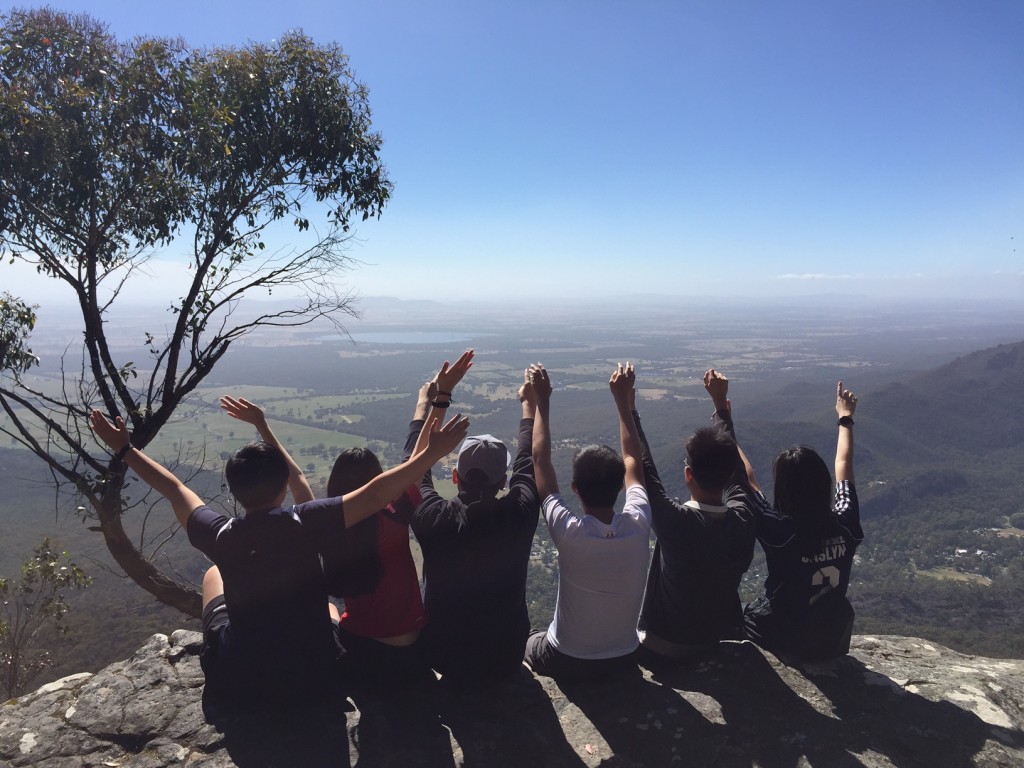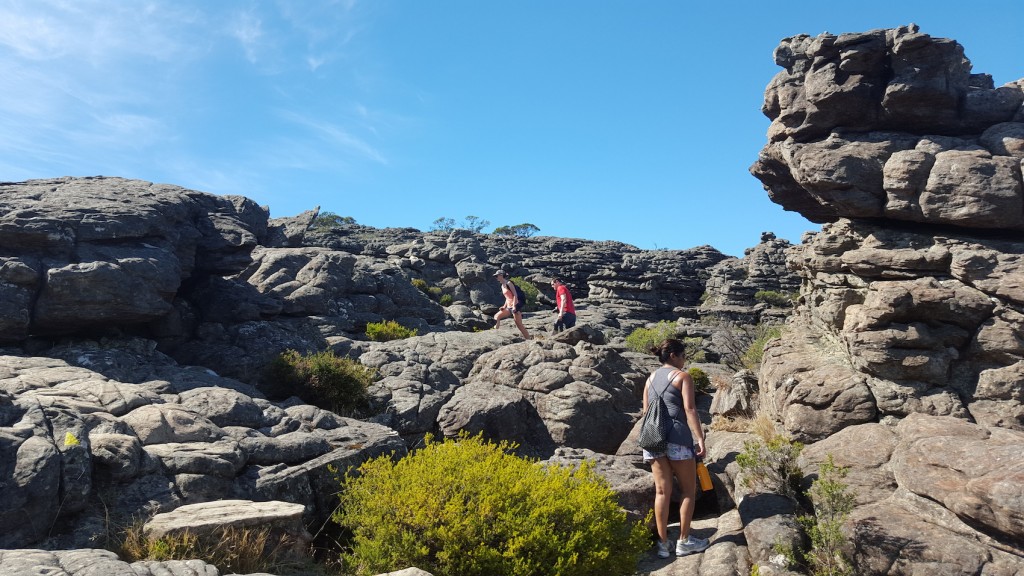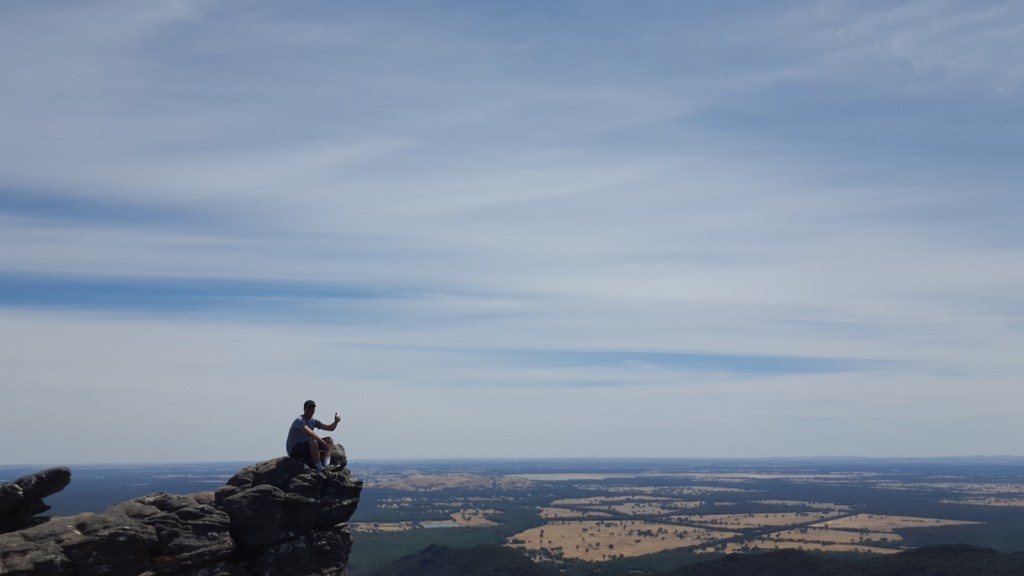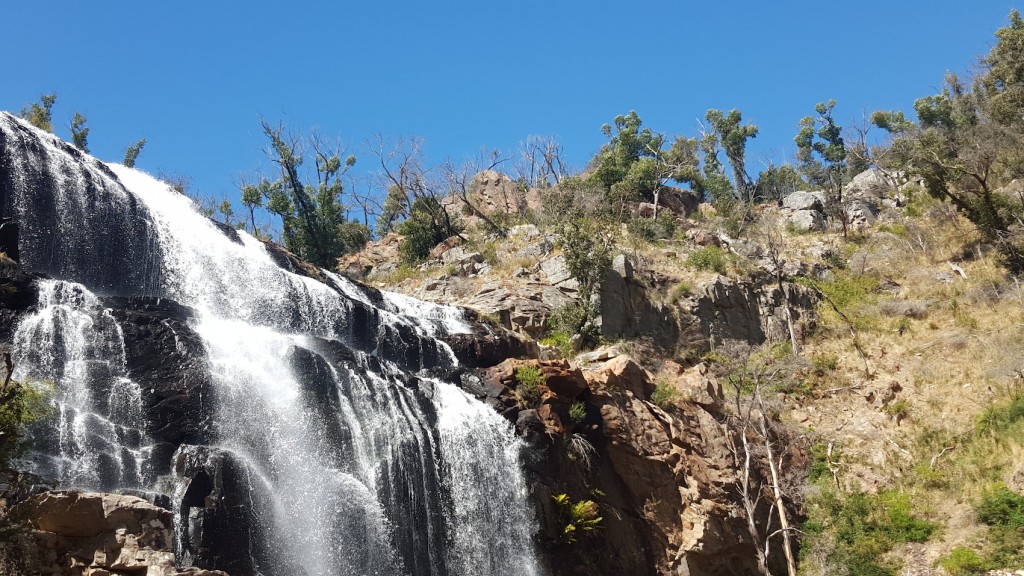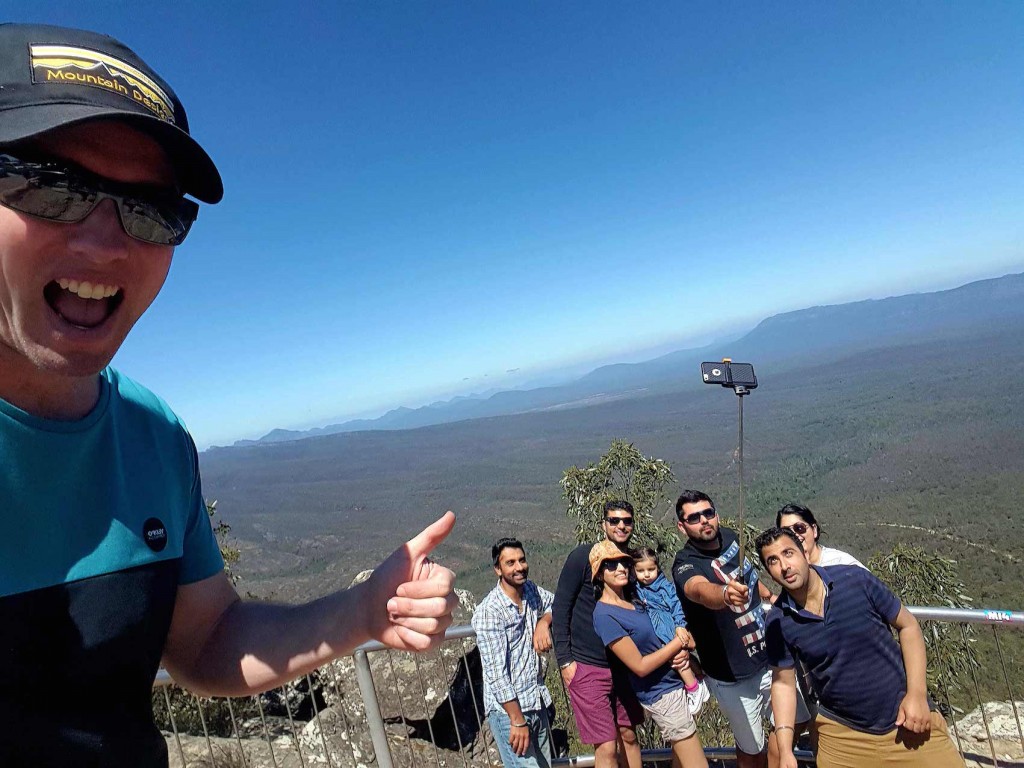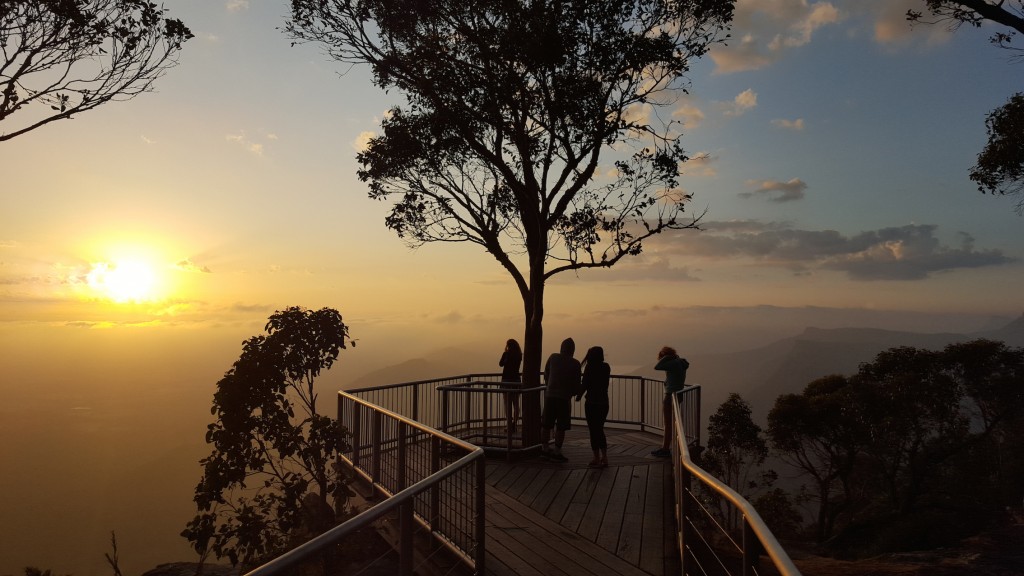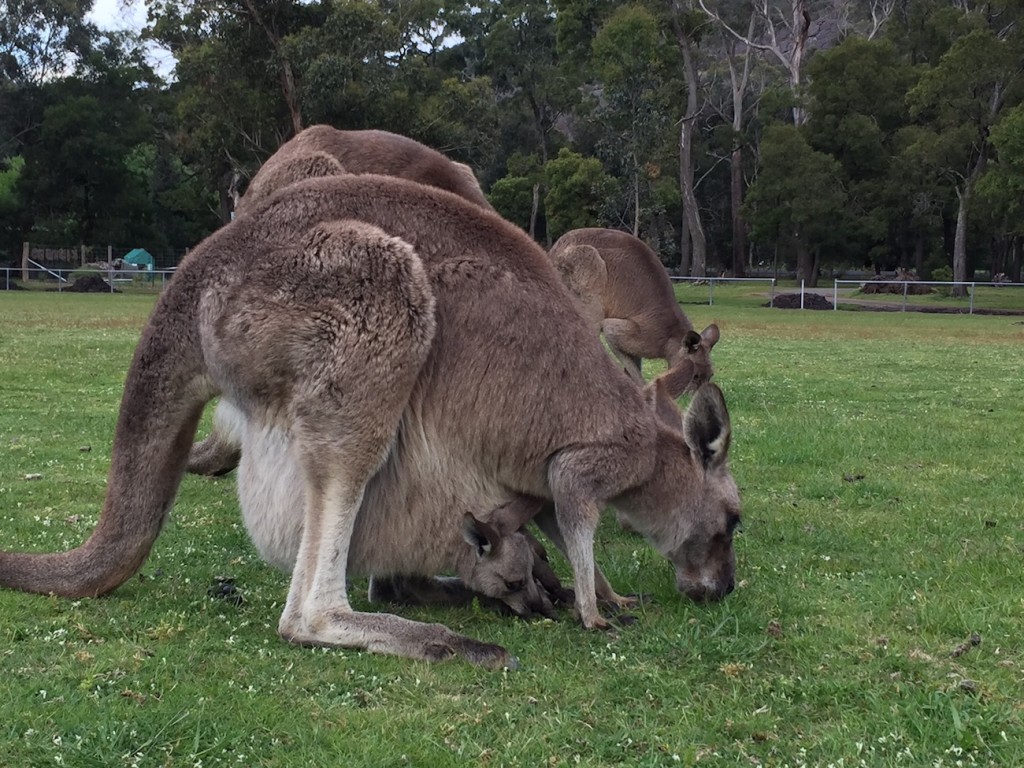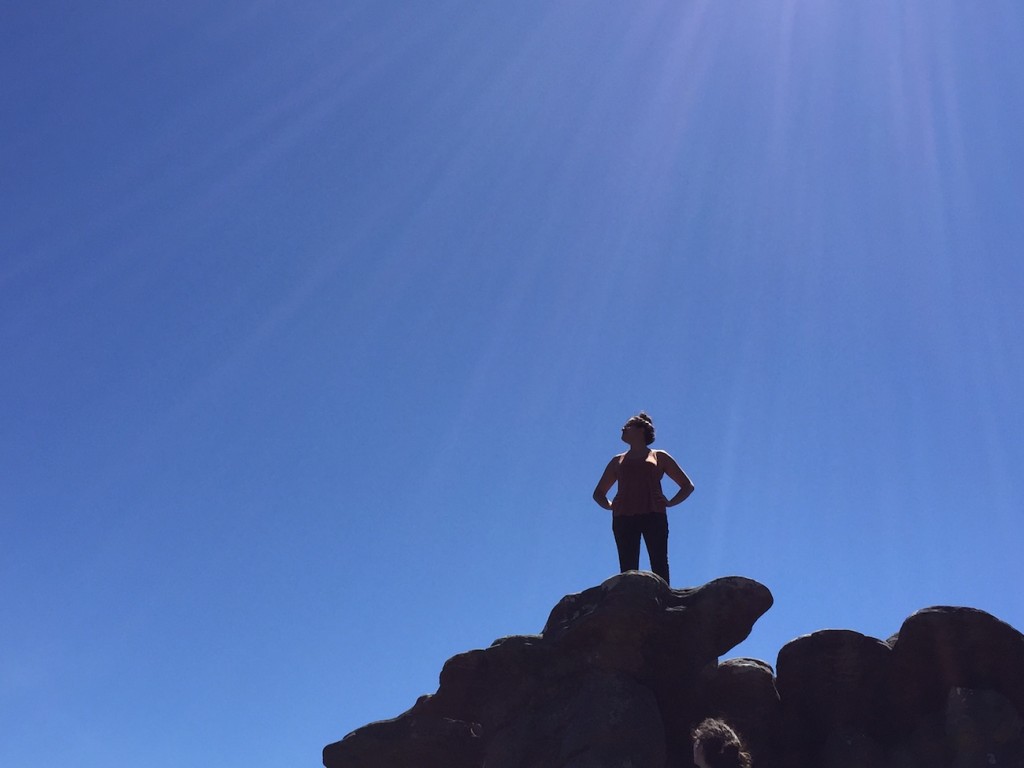 TOUR ITINERARY
Day 1
– After departing Melbourne at 8:30am we make 2 stops along the way for toilet and coffee breaks before arriving at Halls Gap in the Grampians at approx. 11:45am. Our first stop is the Halls Gap oval where we'll have a picnic lunch for 30 minutes before heading into the interior of the National Park.
– Our first stop is Reid's lookout which provides an awesome view over the Victoria Valley and highlights the sheer size of the National Park.  We then take a short walk to the Balconies where the Jaws of Death rock formation provides a great photo opportunity.
– Next stop is MacKenzie Falls, one of the largest waterfalls in Victoria! We take a short walk to the base of the falls and then onto Fish Falls further downstream. This area was badly affected by the January 2014 bushfires and this walk gives a great opportunity to see how the native vegetation is recovering.
– We now have a short drive back to Halls Gap and on the way we'll stop at Boroka Lookout which provides an amazing view over the Wonderland range, Halls Gap township, Lake Bellfield and further south towards Mt William.
– It's now time to head back to our accommodation. For those staying at the YHA in Halls Gap, you'll have time to grab a shower and relax before dinner and for those camping you'll also have an opportunity to grab a shower whilst I setup camp for us.
– For dinner we head to the Halls Gap pub at either 6:30pm or 7:30pm depending on how busy it is. The pub has a wide selection of meals and this is included in the price.
– After dinner we head to the Halls Gap oval to hang out with the local Kangaroos and we'll often see Kookaburras and Cockatoos.
Day 2 
– For those that are interested I highly recommend getting up for sunrise at Boroka Lookout! It will make for one of the best photo opportunities you'll get in Victoria.
– Today is all about exploring the Wonderland mountain range that imposes itself over Halls Gap. Depending on the fitness of the group we can either depart from the Wonderland carpark or Sundial carpark. Both walks are approx. 2.1km each way to the Pinnacles lookout but one is easier than the other.
– Once we've completed the Pinnacles walk we'll head into town for a picnic lunch before heading to the Brambruk Cultural Centre which has been developed to showcase the rich aboriginal heritage of the Grampians (Gariwerd) region. We'll have an opportunity to watch a presentation on Aboriginal culture, listen to a didgeridoo performance and learn about the six seasons that occur in the Geriward and how the lives of the Jardwadjali and Djab Wurrung tribes were linked to this cycle.
– After a weekend filled with mountain scenery, unique rock formations, waterfalls, wildlife and aboriginal culture its now time to sample what else the region is famous for and that's it's wines! We'll stop at Great Western Seppelt Winery for a tasting before driving back to Melbourne for a 7pm to 7:30pm arrival.